BRISSTIK- An arty, cool and warmth summer collection by Disha Vadgama Label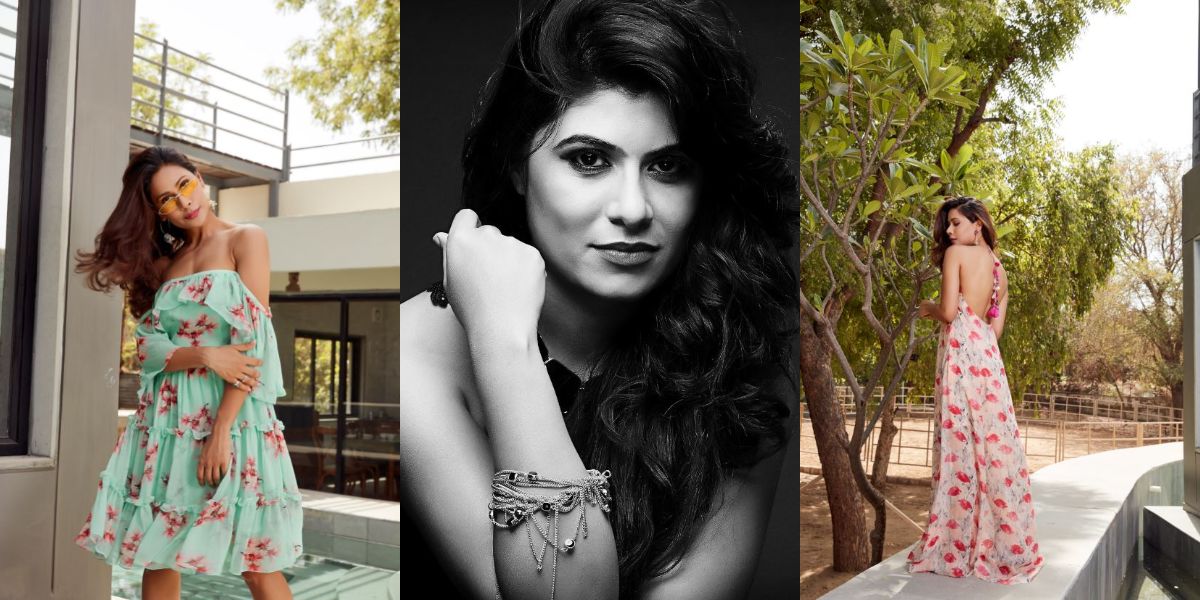 (Inputs  by- Disha Vadgama, Fashion Designer)
1. Tell us about your new collection
BRISSTIK- An arty, cool and warmth summer collection by Disha Vadgama Label. With subtle minimalistic approach blended by simple and sublime coming-of-age patterns, BRISSTIK is a fresh concept for you.  BRISSTIK is a hybrid name taken from Spanish and French Mediaeval history. It means eternal breezing with a blissful mood in an art house ambience. It's including resort wear and hand painted with urban expressions 
2. Please explain what kind of theme or fabric you are using in your latest summer collection.
We have resort wear, fabric we are using for that it's georgette with some floral print and some designs with ombré colours, pattern- high waist pants, crops, kaftans.
3. How old your brand is and any any challenges you have face?
Any brand in its early stage face tough challenge. So did  DV fashion. No enough capital, no manpower and tremendous competition were the initial hiccups. Time marched on and we carried our vision of making this brand a unique one for our target audiences. Translating heritage craft into contemporary couture has always been tough..But, certainly it has become a brand identity
4. Some tips to style in summer
Style with comfort is must, this summer you can style yourself with high waist georgette pants , oversized shirt with nice accessories, trendy belts are in , hand painted pants , kurtas also can be a style statements.
You can buy our new collection at – 19, Indus Park Society,Opp.Sundervan& ISRO near SPIPA, Jodhpur, Satellite, Ahmedabad- 380015 www.dishavadgama.com