Celebrity Collaboration and Brand Merchandising:The new normal in the Fashion Industry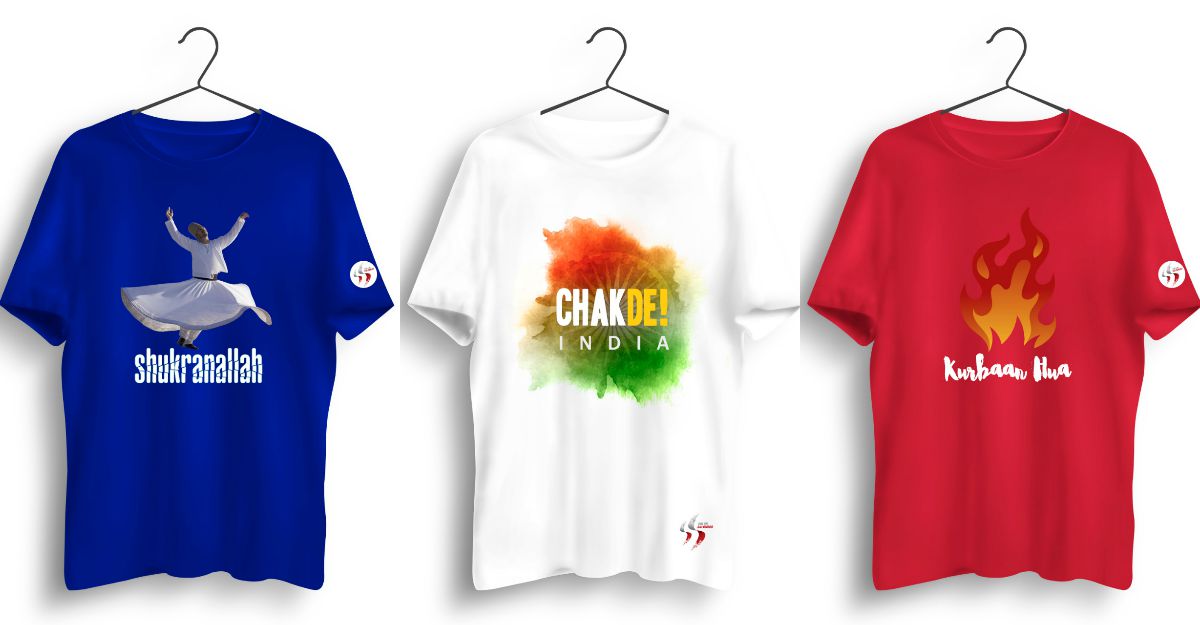 The COVID pandemic has taught us the importance of love and relationships. People are now trying to find love & affection in every small thing, be it a night call, or a WhatsApp hi or even the post of their favorite brand on some social media handle.
Taking a cue from the current customer engagement scenario, brands are also not leaving any stones unturned in order to engage with their audiences. Online fashion brands are trying to bring back the nostalgia by creating merchandise based collections on recent trends and past glories of famous stars & artists. These collections are putting up a problem of plenty in the market!!
These online fashion trends range from Bevarsi Kudka of Danish Sait's fame to Kurbaan Hua by Salim Sulaiman. These specially branded merchandises are enough for re-creating those fan moments!.
Keep on scrolling for 5 of the best brands that you'll want in your wardrobe ASAP.
Styched
Styched, a Production on Demand Fast Fashion Company has come up with Styched.life, through which they are looking to create nostalgia and promote Indian talent through their exclusive merchandise platform. They have recently collaborated with Bollywood stars like Salim Sulaiman and Rohit Roy. The fashion brand uses quirky trademark dialogues, personal achievements of the celebrities to create a fashionable collection like "Kurbaan Hua", "Shukranallah", "Chak De India" & "YehHauslaKaiseJhuke. They have also collaborated with the legendary Indian comic brands, Music bands which not only have their own fan following but also commemorating their achievements.
Website –  Styched.life
Bewakoof
Bewakoof, a clothing brand Making an impact through innovation, honesty, and thoughtfulness is a distinctive fashion for the contemporary Indian with In-house capabilities in design, manufacturing, technology, data science, and marketing. The brand is known for THE MVP collection which caters especially to gamers and has other collaboration like looney toons, Marvel, Mickey and Friends, Justice League to name a few.
Website – bewakoof.com
Chimp
Chimp started as a t-shirt company focusing on quality and originality in manufacturing and content creation. Their manufacturing has been organic and the content has always been exciting with original material from Indian designers. A large emphasis has always been to provide a wide variety of choices to customers with a wide variety of interests. They are known exclusively for their print collection.
Website – chimpwear.com
Chumbak
Bangalore based Chumbak is India-inspired, design-led, lifestyle brand. People love their sass: and original take on colors, prints, and patterns, which come together to create never-seen-before products. We make for anyone who loves a little quirk combined with good quality. Chumbak is chosen by all because of their never-seen-before Boho Collection that are colorful for any wardrobe.
Website – chumbak.com
The Souled Store
This brand creates and curates stunning designs and prints them on all sorts of equally stunning products- from t-shirts to phone covers to backpacks to boxers to mugs to socks to badges to pins to hoodies and many, many more! Their funky products are designed and printed specifically to spread happiness, right down to the bottom of your 'soul. Their collection ranges from TSS original superheroes to Comics to musicians to exclusive celebrity tie-ups.