COURTYARD BY MARRIOTT BENGALURU HEBBAL CELEBRATES WOMEN'S DAY WITH A TEMPTING LIMITED TIME OFFER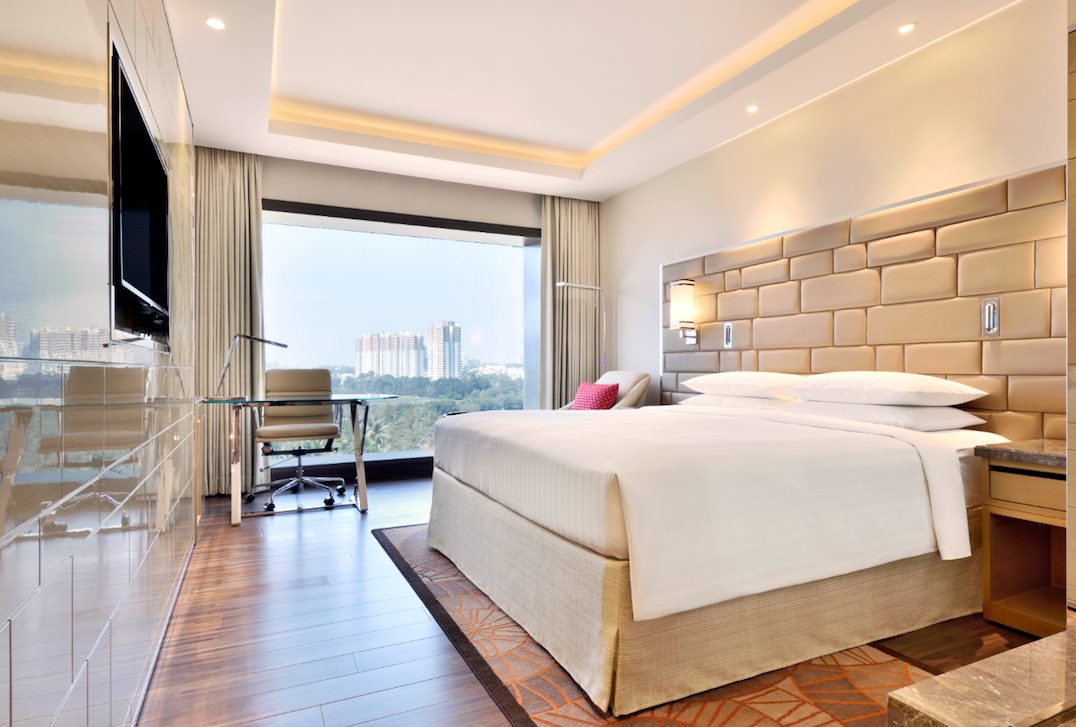 Ø  Available for booking between 1st March – 8th March
Ø  Complimentary; choose from a 60min spa, 1 meal or 1 bottle of wine
This Women's Day, Courtyard By Marriott Bengaluru Hebbal is celebrating the invincible spirit of women with a specially curated offer that promises a rejuvenating and enhanced stay. Available for bookings from 1st – 8th March, female guests can choose from a complimentary 60-minute spa or an indulgent meal or a bottle of wine, all the classic elements that go into celebrating a special day.
With reservation open up to 8th March 2021 and for stays between 6th to 8th March 2021, this limited time offer is designed to set the mood and start the countdown to a day that spells bespoke, woman. That's not all! Marriott Bonvoy Members will earn an additional 1000 bonus points for each night of their stay!
This special offer comes with an uncompromising assurance for women guests – traveling solo or with family, of impeccable hospitality, heightened safety & hygiene protocols, and distinct services.
Details of the offer
Applicable for women only, guests can use code ZJL while booking their stay via Marriott.com:
For INR 1 more than the Best Rate available, they can select either one:
o   One complimentary meal of choice (Lunch/Dinner)
o   Complimentary 60 mins Spa (applicable for hotels with available Spa facility)
o   Complimentary bottle of wine
Additional 1000 MB Bonus points for each stay night (applicable only for Marriott Bonvoy Members)
Buffet Breakfast included at the All-Day Dining restaurant The Hebbal Café
Booking Dates: 1st – 8th March 2021
Stay Dates: 6th – 8th March 
While being cognizant of the current scenario, guests can request for contact-less room check-in along with the convenience of paying digitally. Marriott International prioritizes the health and safety of every guest and has in place enhanced hygiene & sanitization practices across all their hotels.
Book now and enjoy a stay you deserve!