A web series called Anger Tales on Disney Plus Hotstar recently featured the Indian actress Madonna Sebastian. After seeing her performance in the limited Anthology show, we believe that few people are aware of Madonna's true talent. So let's change that by looking at some crucial information about the actress that you should be aware of. And then some of the best movies of Madonna Sebastian wherein she played the lead in that you need to watch right away.
Who is Madonna Sebastian?
Madonna Sebastian is an established singer and actress who has appeared in films in Malayalam, Telugu, & Tamil. She gained notoriety most notably for her roles in the movies Premam, Kadhalum Kadandhu Pogum, Iblis, Vaanam Koottatum, and Shyam Singha Roy. Madonna Sebastian made her film debut by hosting a Malayalam-language music reality TV programme. She received a call from renowned director Alphonse Puthren to audition for his upcoming film Premam after he saw her stellar performance in the programme.
She eventually made her Malayalam acting debut in the rom-com drama Premam. The movie featured Nivin Pauly, and Sai Pallavi, as well as Anupama Parameswaran as the lead characters. The movie contained all the humour, gravity, and twists necessary to bring out the best acting in the business. It was the most successful Malayalam movie of that year. The actress was a SIIMA Award nominee for Best Female Debutant in 2016 for this film.
She has since appeared in numerous other films and made her debut in the Tamil film industry. She has worked on a number of notable projects, which we can now look at.
Best Movies of Madonna Sebastian:
Premam
Premam is unquestionably the best Madonna Sebastian film. She portrayed Celine, a 22-year-old who marries the film's lead male at the end. Although Sai Pallavi, who plays Malar's teacher, is regarded as the film's main actress, Madonna comes close. After experiencing heartbreak after heartbreak, George finally finds his woman in the film, Celine. Many people believe that the story of the film is about the right person at the wrong time. And it could be true for George and Malar, we think. Overall, it's a fantastic Madonna Sebastian film that you should watch right away.
You may also like: 5 Most-promising Actresses of South Cinema
Pa Paandi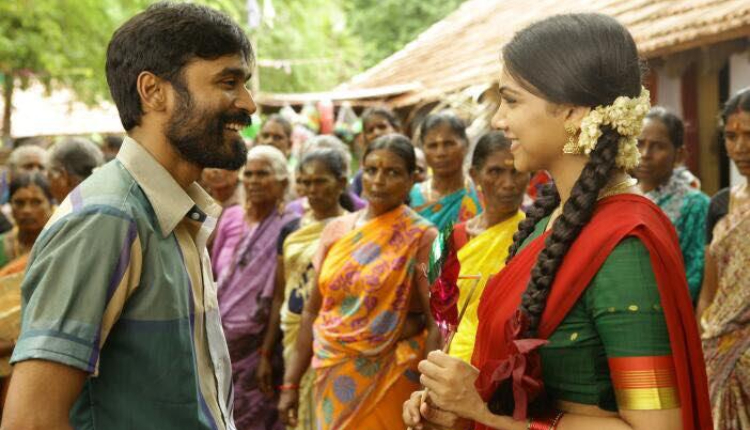 Another movie where Madonna shines is Pa Paandi. Along with Dhanush, she played the younger version of the main character Poothendral. Throughout the film, they both take us on a beautiful, comedic, and romantic ride. Although older versions of the same characters are deeply moving to watch, there was a spark between these two that we really enjoyed seeing. It is a light-hearted film that you can watch to feel better on bad days. Dhanush was the film's main director, producer, and writer, and it was released in 2017.
Vaanam Kottatum
Vaanam Kottatum is a Tamil family drama film in which Madonna stars as the lead love interest. In the Tamil Drama film, she co-stars with Vikram Prabhu and many other amazing actors. She doesn't have as much of a role in this film as Vikram Prabhu and others. However, in the few scenes in which she appears, she excels. And, as previously stated, it is a family drama film with emotional and fighting scenes. It's a classic Tamil drama film that you should watch with your family at some point.
Her Upcoming Movies:
Padmini (2023)
Padmini is a Malayalam-language drama directed by Senna Hegde and written by Deepu Pradeep. The lead actors in the movie are Kunchako Boban, Madonna Sebastian, and Aparna Balamurali. Under the auspices of Little Big films, Prasobh Krishna and Suvin K Varkey collectively produce the movie. The film's score will be composed by Jakes Bejoy, and Sreeraj Raveendran will handle the photography. With its incredible story and settings, this is predicted to be one of the best films of the year.
Identity (2023)
This year, Madonna will collaborate with Tovino Thomas on a film called Identity. It was disclosed that it will be a mystery thriller, and Madonna appears to be reprising her role as the romantic lead. There isn't much information available about the upcoming film. So we'll keep you posted if anything new comes to light.
That concludes this blog. What are some of your favourite Madonna Sebastian films? Please tell us your thoughts!
We will be delighted to have your thoughts and feedback. Please write to us at [email protected]
Follow Life and Trendz on Instagram:https://www.instagram.com/lifeandtrendz/
Facebook: https://www.facebook.com/lifeandtrendz
Twitter: https://twitter.com/LifeandTrendz