2022 was a great year for cinema, especially Indian cinema. Not only did we see groundbreaking cinema domestically, our movies made their mark abroad. With the Oscars only a month away, let's have a look at the Indian movies that have received nominations. This year, we have 3 nominations and you must watch them before Oscar stages.
3 Oscar-nominated Indian Movies:
Best Documentary Feature – All That Breathes
Directed by Shaunak Sen, All That Breathes is a documentary about two brothers and their mission to save the black kites in New Delhi. Right from the start, we know that this is unlike traditional documentaries. It doesn't look like it or feel like it. Throughout the film, one is awestruck at the cinematic visuals and the stylistic choices. All that breathes, more than anything, is a film about compassion. It reminds us that there are other troubles more important than the wars we're stuck in. In this political city, the filmmaker finds a family whose struggle is beyond politics. Their life's work is to save as many kites in the city as possible. The film is a reminder that people may adapt to Delhi's polluted air but there are others who may not survive. It is a must-watch film regardless of the Oscar nomination.
You may also like: Why You Should Watch 'Pursuit of Happyness' at least once?
Best Documentary Short – The Elephant Whisperers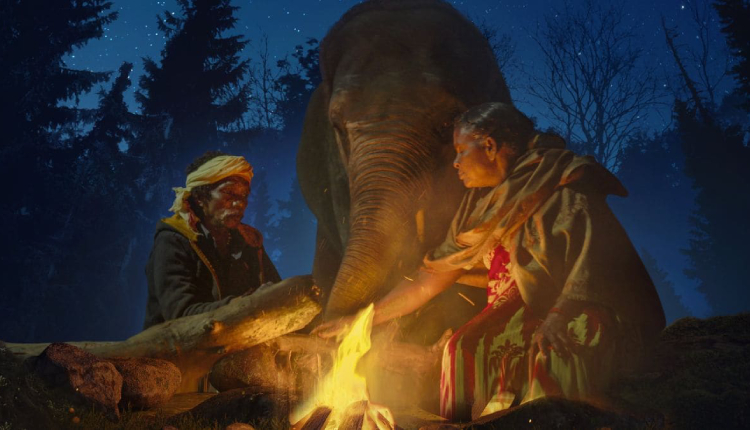 Directed by Kartiki Gonsalves, The Elephant Whisperers is a Tamil short documentary about a couple raising baby elephants in South India. Again, this short is a testament to the true human spirit. Our power to give unconditional love if we choose to. Bomman and Belli are entrusted with raising an orphaned baby elephant Raghu. As the couple falls in love with Raghu, they also fall in love with each other. Their love blossoms as Raghu grows. In the beautiful landscape of South India, you will find more than love & care. The film is a must-watch for elephant lovers. It will hold your heart in a grip and squeeze it. Playing on netflix, don't miss out on this film. Made with love and care, The Elephant Whisperers will change your outlook on the little things about life and love.
Best Original Song – Naatu Naatu
From the blockbuster film RRR, directed by SS Rajamouli, Naatu Naatu is a banger that has made itself heard across Hollywood. After the well-deserved win at the Golden Globes, all eyes are set on the big prize. Naatu Naatu securing an oscar nomination feels like a win in itself. For the longest time, the western media and critics looked down on Indian cinema for its use of song and dance. It is refreshing to see a change in their perspective. Naatu is a commercial song from a commercial movie made by a mainstream director from Tollywood. Even with all the odds stacked against it, RRR continues to be a favourite among audiences. Rest assured that when we win the Oscar, the entire country will be dancing to its hook.
We are extremely proud and happy for all the nominations. A special shout out to The Chello Show by Pan Nalin, which made the Oscars shortlist for Best International Feature. A love letter to cinema, the movie is currently streaming on Netflix. Every film buff should watch it, period. We wish the nominees all the best. The country is rooting for you.
We will be delighted to have your thoughts and feedback. Please write to us at [email protected]
Follow Life and Trendz on Instagram: https://instagram.com/lifeandtrendz?igshid=Yzg5MTU1MDY=
Facebook: https://www.facebook.com/lifeandtrendz
Twitter: https://twitter.com/LifeandTrendz