Vikram A Blockbuster Hit:
Kamal Haasan's recently released Film, Vikram is a hit worldwide and has broken several box-office records. Lokesh Kanagaraj's action thriller has crossed the Rs.100 crore mark in Tamil Nadu in just 7 days. Critics claim that the film will surpass Rs.300 crore worldwide by the end of the first week of the movie's release.
Kamal's Extravagant Surprise Gifts:
Kamal Haasan is overwhelmed by the success of Vikram's box-office hit. He decided to surprise Lokesh Kanagaraj with a gift. He gifted a Lexus car to Lokesh Kanagaraj as a token of appreciation. A photo of Kamal handing over the keys to a Lexus car to the director is going viral on social media.
Here is the photo of Kamal handing over the keys to a Lokesh Kanagaraj: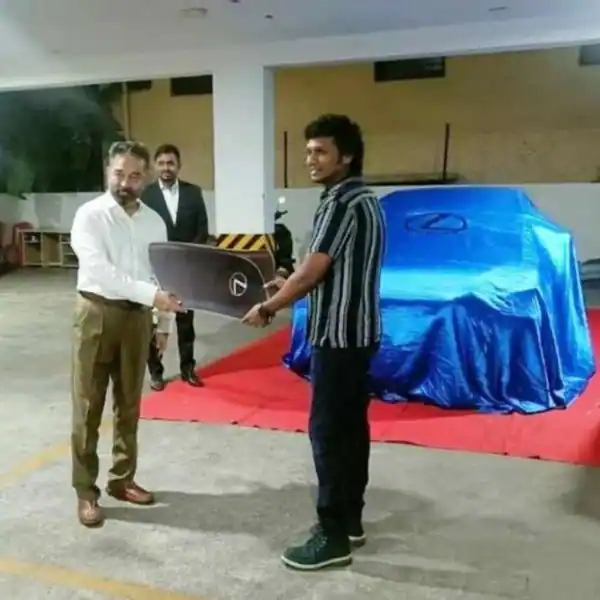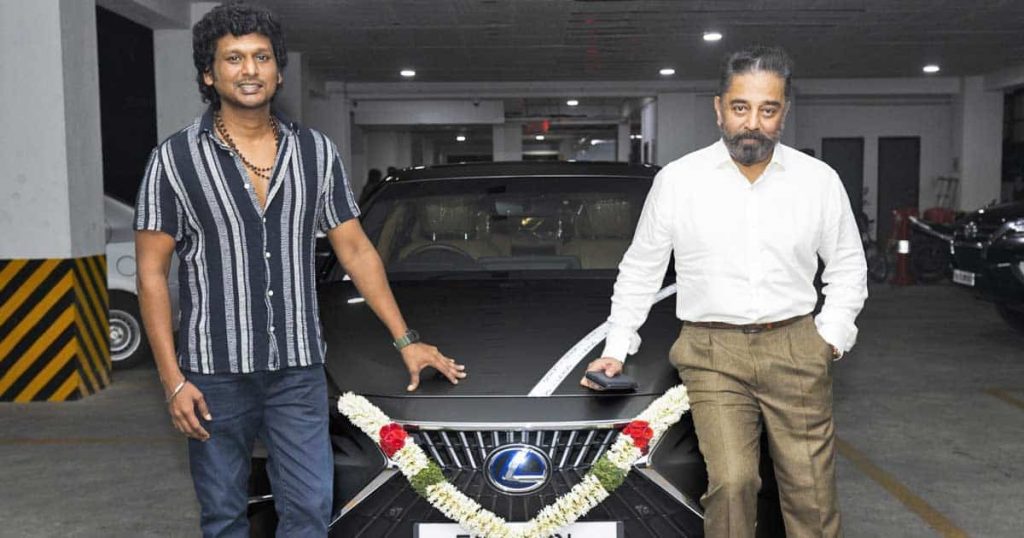 Right after surprising Lokesh Kanagaraj, Kamal decided to surprise the entire assistant director team who worked closely with him on Vikram. He gifted 13 assistant directors a brand new stylish Apache RTR 160 bikes which were worth Rs 1 lakh (approx).
Here is the photo of Kamal handing over the keys to the team of assistant directors: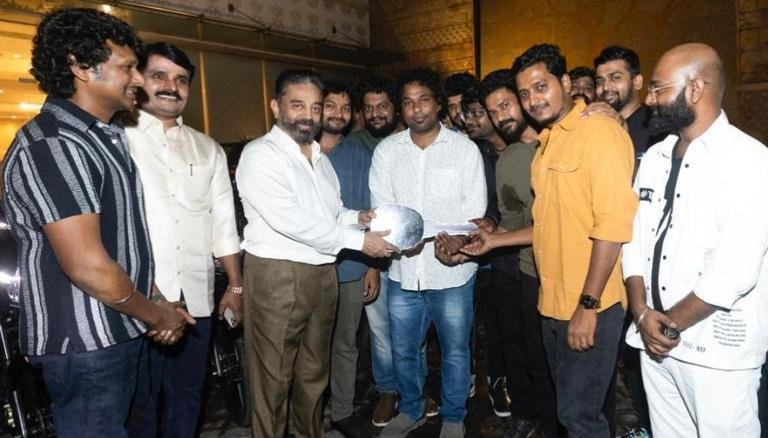 Suriya played a special cameo role as "Rolex" in Vikram. The character "Rolex" was much received by the audience and was appreciated. On his social media, Suriya shared that Kamal Haasan has gifted him a Rolex watch.
Here is the photo of Kamal gifting a Rolex watch to Suriya: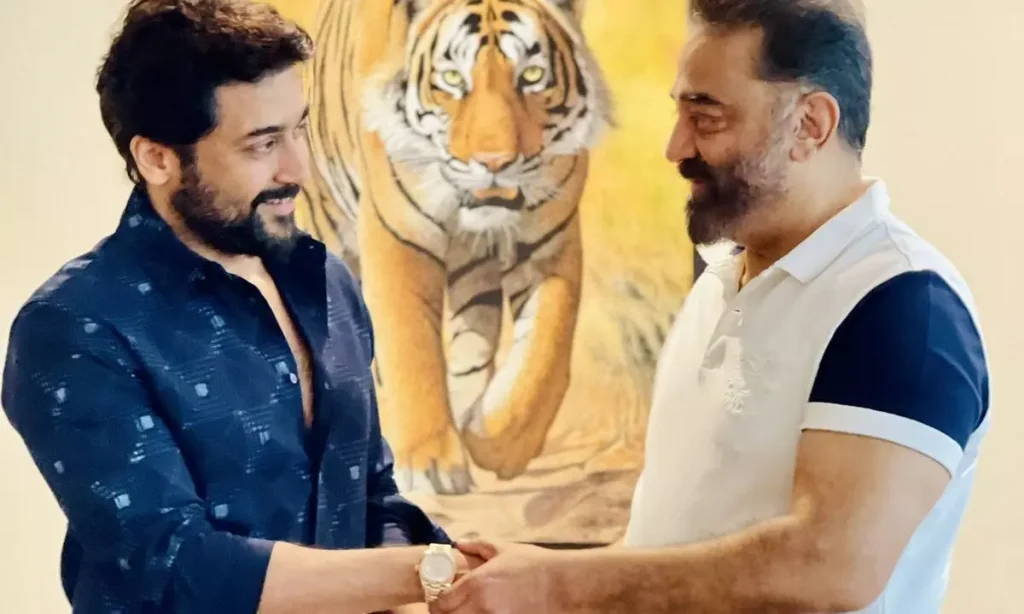 All About Vikram:
Vikram is a high-octane action thriller film. Lokesh Kanagaraj has written and directed the movie. Kamal Hasaan plays the lead role and has surprised his fans with a power-packed performance. The movie showcases strong characters played by Vijay Sethupathi and Fahadh Faasil. Suriya played a cameo role as a terrific gang leader. The film also has Kalidas Jayaram, Narain, Gayathrie, Vasanthi, and Santhana Bharathi in strong supporting roles. Anirudh is the music composer of the film, the background score added the grand and powerful movie an extra mile.
We will be delighted to have your thoughts and feedback. Please write to us at [email protected]
Follow Life and Trendz on Instagram: https://www.instagram.com/lifeandtrendz_com/
Facebook: https://www.facebook.com/lifeandtrendz
Twitter: https://twitter.com/LifeandTrendz