Tamannaah Bhatia shares details of her character, as 'November Story' releases on Disney+Hotstar VIP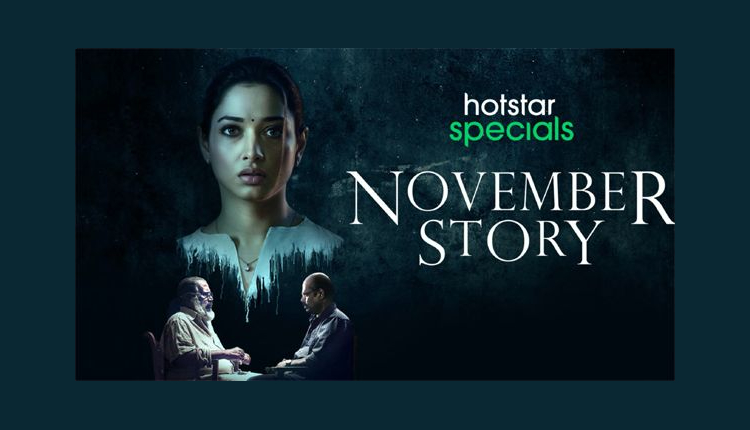 Tamannaah Bhatia made her web debut this year with the show '11th Hour' and her fans loved her in the show. The actress is now coming back with yet another web series titled 'November Story' which releases today in Hindi, Tamil and Telugu on Disney+Hotstar VIP.
Before the release of the show, the actress shared a video sharing the details about her character Anu Ganesan. She wrote, "Meet Anu, a part-time hacker and a full time devoted daughter who would go to any length to save her father. All episodes of Hotstar Specials November Story is streaming on Disney plus Hotstar VIP in Tamil, Telugu and Hindi.
In the video, she talks about 5 things that we need to know about Anu Ganesan. 1. She always saves the day 2. She's passionate about her work 3. She's a problem solver 4. She's a devoted daughter 5. She's determined
Show November Story is a crime thriller where the quest to find the truth behind the crime unveils a series of hidden truth. Tamannaah plays the role of Anu Ganesan who is determined to prove her father innocent. The series has been directed by Indhra Subramanian and produced by Ananda Vikatan.
The show also stars G.M Kumar, Pasupathy, Vivek Prasanna and Aruldoss. It is streaming on Disney plus Hotstar VIP in Tamil, Telugu and Hindi.