With peak wedding season upon us, it's time to get your groove on. No wedding is complete without a banger sangeet. South Indian songs are popular bangers. Their energy is unmatchable, their beats are unbeatable. Here is a list of Top 5 wedding themed songs from South India.
Top South Indian Wedding Songs to add to Your Sangeet:
Vachinde from Fidaa
This song will never get old. We have seen bridesmaids dance to Vachinde ever since its release in 2017. It's the perfect song to welcome the new couple. It being a great dance number is a cherry on top.
You may also like: Natasa and Hardik's Traditional Wedding of Dreams
Yaro Yarodi from Alaipayuthey
This song will never get old. An A R Rahman classic that captures the simple beauty of weddings. Every wedding house will have this song playing at least once. It's fun, playful and music that we have grown up with. Thanks to Thiruchitrambalamm and reels, the song is being rediscovered by the younger generation.
Saranga Dariya from Love Story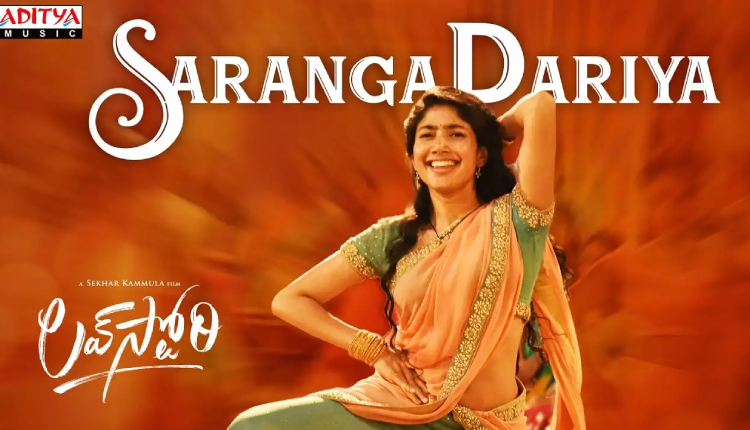 Another Sai Pallavi hit, Saranga Dariya is beloved ever since it was released. It is an all purpose song – at small weddings with close family or when you want to set fire to the stage. It is so refreshing to see brides dance to this rather than to slow, graceful songs that is the norm.
Tum Tum from Enemy
This song was released in 2021 but has recently become popular again, all thanks to viral Instagram reels using the same. The catchy dance step is enough for this to be performed at a wedding. It captures the impatience and love between the bride and groom.
Thudakam Mangalyam from Bangalore Days
How can a song encapsulate the freshness of young love and hope so well? Thudakam Mangalyam permanently to Dulquer, Nazriya and Nivin. It is their spirit that made it so beloved, making it a fun, energetic wedding themed song from Mollywood.
What are some of your favourite wedding songs? Let us know!
We will be delighted to have your thoughts and feedback. Please write to us at [email protected]
Follow Life and Trendz on Instagram: https://instagram.com/lifeandtrendz?igshid=Yzg5MTU1MDY=
Facebook: https://www.facebook.com/lifeandtrendz
Twitter: https://twitter.com/LifeandTrendz