Our mothers have given us so much. Our lives are made simple and worthwhile by moms' unconditional love, care, and compassion. She works nonstop to create an environment that is full of love and care for us, thinking about us every minute of the day. It is our duty to acknowledge her in any way we can for everything that she has done for us. Getting Mom a delectable cake on a special occasion like Mother's Day is one of the best ways to show her how much we care and how much we love her. We are all perplexed, though, when it comes to selecting a gift for someone as wonderful as our mother. So, you should choose one of these creative cake ideas for Mother's Day.
Unique Cake Ideas for Mother's Day you can go for:
A Floral Cake
Flowers are symbolic of serenity and freshness. In a lot of ways, mothers are like that; they come to us as a natural gift. Giving your mums this floral cake as a thank-you for their natural gift will fill them with joy and freshness. When she sees this stunning cake, she will be stunned. To add even more specialness to your unique occasion, this cake is packed with a variety of vibrant flowers and made with creamy icing. Red roses are another option if you prefer them over tea roses for your cake.
You may also like: 6 Best Last-minute Mother's Day Gifts to Surprise Your Mother 
Funny Animated Cake
A particular, cute Mother's Day cake will help you wish your adoring mother a very happy Mother's Day. This unique Mother's Day cake can depict an angry mother with a chapati roller. Once she sees this cake, your mother is certain to burst out laughing. Let your mother see how she seems when she is extremely enraged so that she can enjoy herself and light up the place. To make the cake even funnier, you can put your own amusing sayings on top of it.
Cute Mother's Day Animation Cake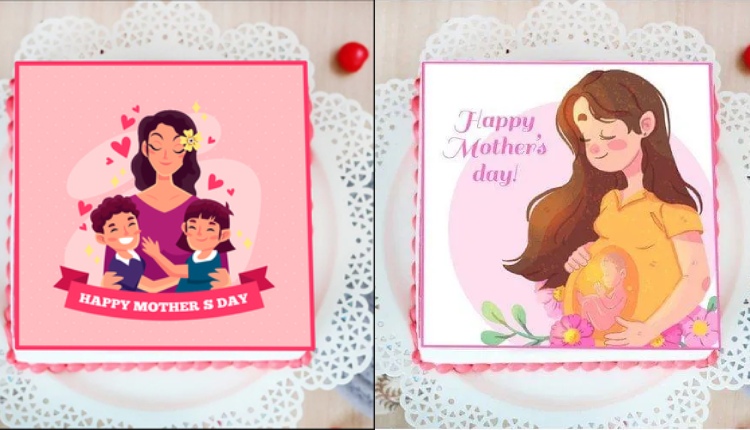 This wonderful cake design is the ideal way to honour your mother on Mother's Day. It is a more sentimental gift for your mother because of the adorable mother-and-daughter combo over the cake. Your mother's favourite flavours should be used in this cake, along with personalised Mother's Day sayings. Does your mother enjoy the flavours of chocolate, vanilla, or a recent craze like blueberry? Order it in whichever flavour she prefers so she may fully enjoy it.
Flower Drop Cake
Try this one if your mother is a flower maniac and enjoys seeing imaginative designs on her cake. Request that the baker only decorate the top with a floral drop pattern. Choose something unique colour that you know your mother would like and place your order for her. The best colours to use are pink, blue, and white. In this case, pink and white can be used to make the flowers. Don't forget to include a personal note in the cake that you'll be giving your mother. Because a cake alone won't be enough to convey your affection for her.
Blueberry Frosting Fruit Cake
For this Mother's Day, why not try ordering a delicious and healthy cake? Fruits like strawberries, apples, chocolate shavings, and many others give it a cool and attractive appearance. It can also be topped with an intriguing coating of fresh blueberry frosting. Order this wonderful fruit cake for your mother if she is sweet and entertaining or if you want to feed her something nutritious.
Makeup Themed Cake
Nothing is more certain to bring your mother joy if she enjoys applying makeup than this tasty treat. You can give this to your sister or friends who are makeup obsessives but are now living the mother's life. They may enjoy this dessert on Mother's Day with no regrets. Everything created with fondant for makeup, including lipsticks, brow pencils, concealers, and more, will be great. They will feel a tremendous amount of happiness and excitement.
Heart-Shaped Red Velvet Cake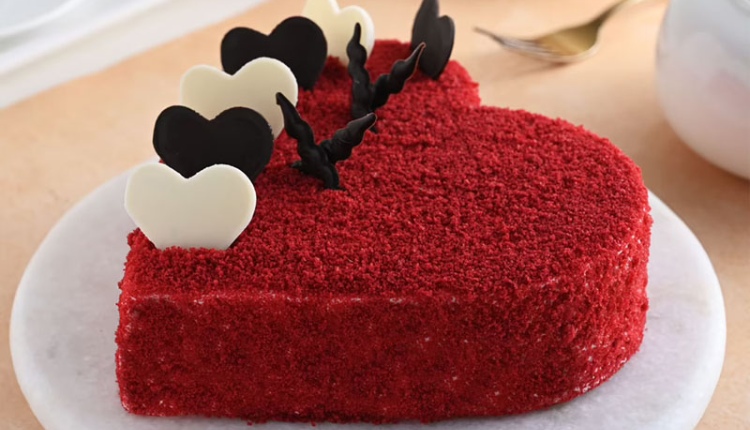 Red Velvet cake in the form of a simple heart is every bit as delectable as the others. Even if it's simple, it will come from a very unique place: your heart. Naturally, your mother will adore it. Simply purchase some flowers and chocolates to go along with it if you don't think it feels particularly enticing. Also, write her a personal note to express your love for her. She will undoubtedly remember this for a long time.
We will be delighted to have your thoughts and feedback. Please write to us at [email protected]
Follow Life and Trendz on Instagram:https://www.instagram.com/lifeandtrendz/
Facebook: https://www.facebook.com/lifeandtrendz
Twitter: https://twitter.com/LifeandTrendz