Big surprises are frequently said to arrive in little packages. Chia seeds fit that description as well. For the past few decades, chia seeds, also recognized as Salvia hispanica, have been among the most popular health foods. Chia seeds, which are regarded as a nutrient-dense powerhouse, offer a wide range of health advantages. Chia seeds stand out from the competition due to their capacity to combine to create a jelly-like mixture when exposed to just about any liquid. Everybody who cares about their health includes chia seeds in their diet since they are a great source of fibre, omega-3 fatty acids, as well as vitamin B. But is there a more efficient or creative method to eat chia seeds? We have alternatives for you. So keep reading to find out!
How to add chia seeds to your diet:
Create a Jam with Chia Seeds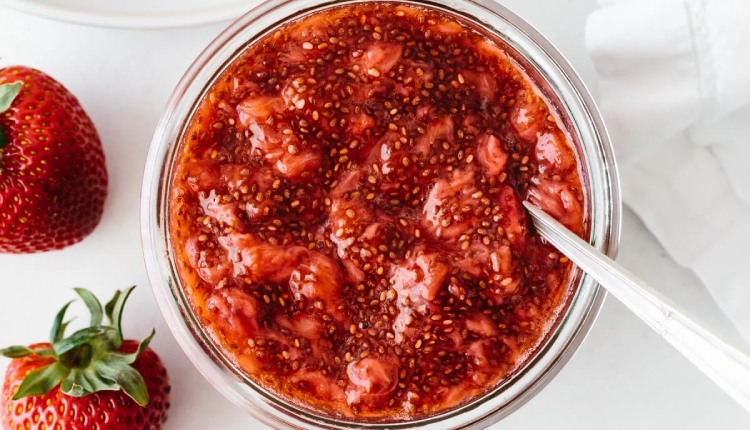 Make your own nutritious jam at home instead of purchasing those sugar- and heavily processed-filled jams. You can blend chia seeds with just about any fruit to make a fantastic jam that explodes with flavour. Simply mash up your favourite juicy fruit and blend with the chia seeds because the chia seeds transform fluid into a jelly-like substance. The best texture is achieved by mixing 1 tablespoon of chia seeds with 1 cup of mashed fruit without using any extraneous ingredients.
You may also like: 3 Best Chai Recipes to try for your evenings
Include them in Ice Pops
Ice cream pops are ideal for a long hot day or as a snack at night, but they frequently include processed sugars and unhealthy fats. You may transform your childhood favourites into a nutritious dessert with a simple substitution of items. Put together your preferred berries, coconut milk, plus chia seeds to boost your intake of dietary fibre and vitamins without having to worry about any unidentified additives. Making them is simple; all that is needed is blending and freezing the mixture in ice pop moulds.
Make the best crunchiest crackers possible
You can't resist the crackers packed with chia, sesame, pumpkin, as well as sunflower seeds. On a thin sheet, bake the mixture at 300 ° for only about 30 minutes. For the mixture: Combine 12 cups of each seed with 1 cup of water. Make sure they are sufficiently crispy and gently browned so that all of the flavours can emerge. These are delicious treats by themselves or for dunking in your favourite hummus because they are stuffed with good fats. To bring out a stronger taste, increase the number of your favourite herbs and spices. Once you try them, you won't miss those store-bought crackers and chips at all.
Use them in place of eggs
Want to make a meal vegan but don't know how to avoid using eggs? Chia seeds seem to be the ideal vegan substitute without having to worry about sacrificing the egg-textured food. To prepare one chia seed egg, mix 1 tablespoon chia seeds with 3-6 tablespoons of water, then set aside for ten minutes. For the same excellent balance in your baked products, swap out each conventional egg for one of these chia seed eggs.
Also, don't forget to make puddings!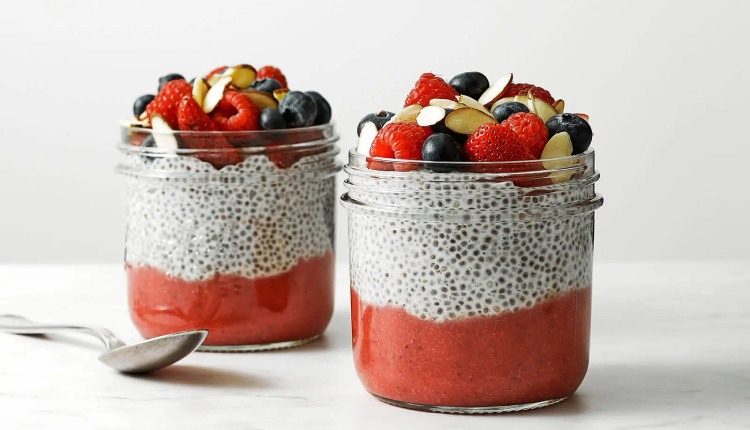 And for the final option, we're going with everyone's favourite way to eat Chia Seeds. These puddings couldn't be easier to make by simply adding your favourite milk with chia seeds. You can use chia seed pudding to make a nutritious treat or to kickstart your day. 3 tablespoons of chia seeds can be combined with 1 cup of a milk substitute, such as almond or coconut milk. Stir thoroughly, and place in the fridge overnight. If you're wanting to prepare a large quantity of chia seed pudding, stick to the ratio of 3 tablespoons of chia seeds with 1 cup of milk. The alternatives are unlimited when you combine them with various fruits, nuts, coconut shreds, granules, and spices.
What are some of your favourite ways to add Chia Seeds to your diet? Let us know!
We will be delighted to have your thoughts and feedback. Please write to us at [email protected]
Follow Life and Trendz on Instagram:https://www.instagram.com/lifeandtrendz/
Facebook: https://www.facebook.com/lifeandtrendz
Twitter: https://twitter.com/LifeandTrendz