Home and community support emerge as the pillars of recovery from Covid-19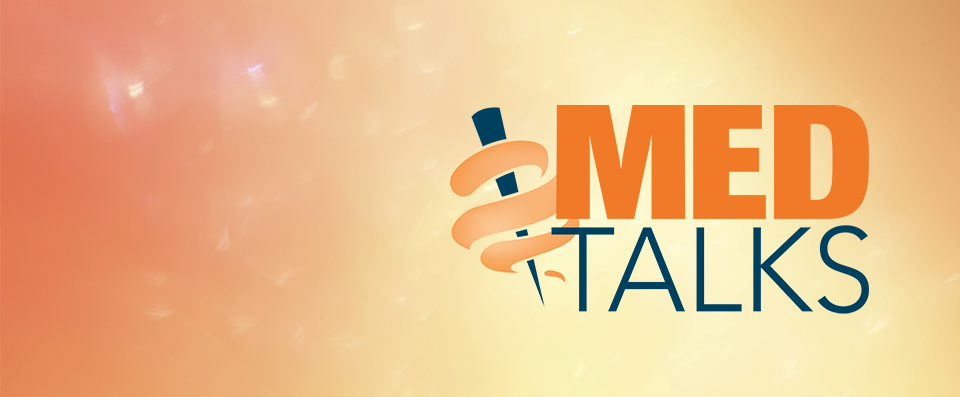 Home and community support emerge as the pillars of recovery from Covid-19 in an engaging discussion on Medtalks with Dr KK Aggarwal
The pandemic has put significant pressure on traditional healthcare resources and in mild and asymptomatic cases, home isolation can come as the ideal solution
An insightful discussion recently brought out how homecare and telemedicine are two new things that the Covid-19 pandemic has given to healthcare. They are helping deal with patients successfully, comfortably and are in the best interests of all the sections — doctors, administration and patients. The discussion also emphasized on the role of community care, need for home healthcare, and how prevention and not fear are the need of the hour during Covid-19.
The webinar by Medtalks, a leading healthcare Learning and Patient Education Platform focused on Taking the fear out of Covid: community's role in tackling the crisis and was organized as part of Medtalks with Dr K K Aggarwal- Covid edition. It emphasized on how Covid is something that we can face, handle and come out successfully from and that recovery is the rule and mortality an exception.
The panellists for the session included Meena Ganesh, Co-Founder and CEO, Portea Medical and Dr Rajeev Sood — Dean Atal Behari Vajpayee Institute of Medical Sciences at Ram Manohar Lohia hospital, renowned Urologist, recipient of Dr, B.C. Roy National award and Covid Survivor.
Speaking about this, Padma Shri Awardee Dr KK Aggarwal, President Heart Care Foundation of India (HCFI) & Confederation of Medical Associations of Asia & Oceania (CMAAO), Editor-in-Chief Medtalks & IJCP Group said, "Given the current crisis and the burden on traditional healthcare settings, home care is emerging as the answer. New learnings have shown how the cohort treatment is very effective. This could include getting set of Covid-positive patients together to support each other and enable recovery. Those with Covid or Covid-like symptoms should not get upset or panic. Recovery is the rule and fatality is an exception. It is important to isolate at home and follow guidelines. After the 9th/10th day, the virus becomes non-replicable and non-virulent. After the 10th day, the person can be shifted to quarantine and after 14th day, to monitoring. All that is needed is an oximeter and oxygen concentrator at home.
The third to sixth days are the most important. If patients develop exertional hypoxia, medicines, steroid, anti-viral medicines can be administered for treatment and ventilation can be avoided. If the condition deteriorates, hospitalisation may be needed but only in very few cases. After the sixth day, only home care is advised and is safe.
Adding further, Meena Ganesh,MD & Founder Portea Medical said, "Community care is the need of the hour and can help in reducing the burden on hospital beds significantly. This is evident from Portea's experience of handling 45,000 COVID positive patients with home isolation solutions and less than 3% of them needing hospitalisation. The remaining people recover completely at home. Our program involves daily, constant monitoring by healthcare workers, teleconsultation with a doctor, tracking the vitals, speaking with the patient and family member, and access to a 24 X 7 helpline. Community care has two key roles to play: informing and educating people on handling the crisis and ensuring preparedness to avoid panic and act decisively and calmly.  The shift from hospital-centric care to home-based care will drive better outcomes, convenient access for the patients, lower cost of healthcare, and better utilization of doctors and hospital resources. The success in handling home isolation of COVID patients will now pave the way for handling infectious diseases and chronic diseases through technology, remote monitoring, and community support. Healthcare will transform to the betterment of all sections – the patients, the doctors, hospitals & service providers with community care based models taking center stage"
Dr Rajeev Sood gave insights into how he batted COVID himself, his experience as an individual and an expert from the healthcare industry. According to him, home healthcare is the need of the hour. Given his experience with Covid-19, he would recommend hospitalization only if essential and for people with co-morbidities or advanced age. Home care is familiar and familial and all aspects of a normal treatment can be best administered under such circumstances as well. Home care also offers better mental health support which is an essential aspect of recovery.
The underlying message conveyed during the panel discussion centred around how family and community are important aspects of recovery from Covid-19. Avoiding panic and following precautions emerged as the key takeaway messages as also the importance of coming back to the family and home environment.