INDIAN INSTITUTE OF MATERIALS MANAGEMENT Conducted Annual Mega Event "Spectrum 2020"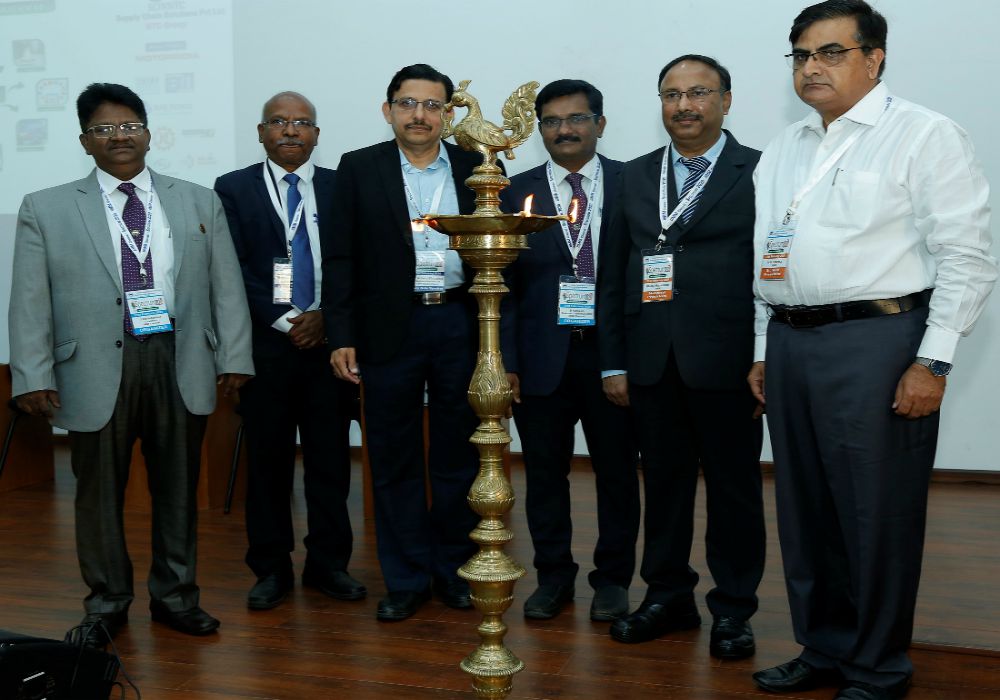 INDIAN INSTITUTE OF MATERIALS MANAGEMENT(IIMM), Chennai Branch, organized a seminar "Spectrum 2020" on the theme –"Smart Logistics Enables SCM 4.0". MrKaniappan, Managing Director, WABCO India was the Chief Guest and Dr. AravindBharadwaj, CTO, Mahindra & Mahindra delivered the Keynote address. The event was held on 21st February 2020 at Chennai. Mr. Malay Mazumdar National President, Mr. H.K.Sharma, Sr. Vice President, Mr. J.Ravishankar, Chairman Chennai Branch and Mr. B.Ramesh, Chairman Spectrum 2020 were also present during the inauguration.
Some of the Expert Speakers, including Dr. M. Arumugam, MD, Broadline Technologies Pvt Ltd, Mr. G. Vipin Shankar, Director, APL Logistics India Pvt Ltd, Mr. Ratnakar, Associate Vice President – Sourcing * Commercial, Hatsun Agro Product Ltd shared the global perspectives and emerging trends in supply chain management and Logistics in particular during the conference. The Theme "Smart Logistics Enables SCM 4.0" reflected the trends that will shape logistics in the future with a global perspective. Experts shared the impact on logistics by Robotics, Automation, Artificial Intelligence, e-commerce, Blockchain, Autonomous Vehicle and drones across various industries like Agro, Automotive, FMCG, Dairy and Pharma. About 150 professionals across industry verticals and service sectors interacted during the conference.
Participation of middle and senior-level executives engaged in Manufacturing, Services Industry, Logistics, Transportation, Sourcing, Project & Process Management, Human Resource Management, IT professionals involved in supply chain management helped Spectrum 2020 as a successful event. Small and medium entrepreneurs who are part of a larger supply chain were present in the event. Students and faculty from educational institutions also participated to understand the current technology/developments in the growing industry verticals and also digitization process.
What participants said during the  Spectrum 2020 event:
Spectrum is a prestigious event organized by IIMM, Chennai, successfully for the last 12 years. Business leaders, Innovators and Award winners across various industries shared their experience, learning and implementation, and insights on how SCM is shaping up in their current businesses and for the future. In the current event, we could understand more on the other verticals of the industry practices adding to our knowledge opening up various ideas.
Each year a new and distinct theme of business importance is chosen to reflect global trends in SCM during the SPECTRUM event and this time the theme selected was more appropriate considering the current developments SCM and in Logistics. A large gathering of SCM professionals attending the event enables and benefitted through professional interactions. Thanks to IIMM for organizing such a wonderful event. We will be present again for the next year's event.