Sheraton Grand Palace Indore and Association of Domestic Tour Operators of India are joining hands together to promote domestic tourism with new normal
~ Sheraton Grand Palace Indore chosen to be the premium destination for conferences and wedding ceremonies ~
~ Promoting Madhya Pradesh Tourism as a safe place to travel and conduct family and professional events ~
Tourism and Hotel industry are the most affected sectors due to COVID-19 and now are starting afresh to make a comeback with a safer and consumer friendly plans.
Sheraton Grand Palace Indore joined hands with the Association of Domestic Tour Operators of India (ADTOI) to reinstate domestic tourism by moderating the fear of COVID-19, with an aim to promote 'Sampoorna Bharat Brahman'. Sheraton Grand Palace Indore showcased its offerings of conducting grand business conferences and destination weddings with a royal touch.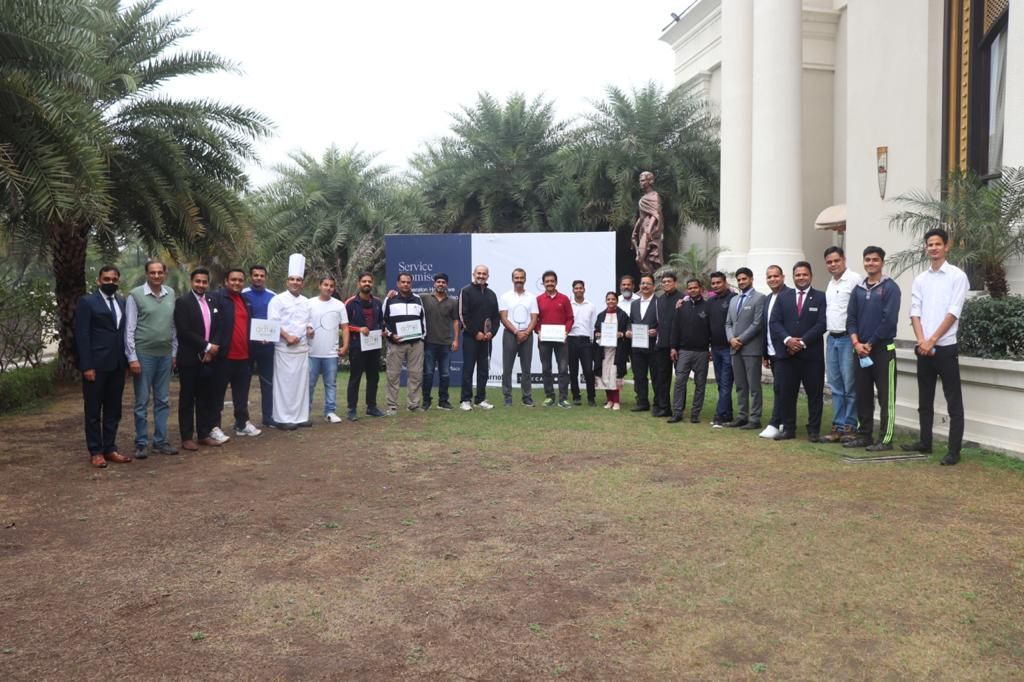 To inaugurate this unique association, a 'friendly Badminton match' was organized on January 9th 2021 at Sheraton Grand Palace Indore, where a match was conducted between two teams – Sheraton team and ADTOI team. This match was played with an aim to convey a message of safe tourism by taking care of all safety and sanitization protocols by the guests and hotel associates.
Mr. Rohit Bajpai, General Manager, Sheraton Grand Palace Indore said, "Westarted this New Year with a remarkable event with ADTOI where Sheraton Grand Palace Indore organized a friendly match. This special initiative has also helped us to set benchmarks amongst our guests that our hotel would consider all aspects of sanitization and safety protocols to make their stay secure. This event fostered the pre-existing relationship between ADTOI and our Hotel."
Mr. Atul Singh, Chairman of Association of Domestic Tour Operators of India (ADTOI) Madhya Pradesh said, "Indore city is an important tourism destination as it connects many cities and regions with all transportation resources. Our campaign 'Sampoorna Bharat Brahman' will help in connecting with other city's tourism board and help us build the travel and tourism industry again. By associating with Sheraton Grand Palace Indore, we have kept our first step forward to persuade a message of 'safe tourism' across cities."