As the new year is approaching, many of us will have travel plans on our resolution list. Traveling can alter your daily routine, exercise, and diet. Also, it can expose you to a variety of infections and illnesses. Of course, none of us would like to have a cold or fever that disrupts our amazing vacation. Thus, we give you some tips to take care of your health while traveling. These tips are not only for travel freaks but also for everyone who would like to maintain their health. Here's how to take care of your health while traveling.
Sleep and Hydration
Getting enough sleep supports a healthy immune system. Try to have adequate sleep before traveling. Also, do not exhaust yourself during the trip. Thus plan your itinerary accordingly. Most importantly, pay attention to your health and take breaks as and when needed.
Another vital thing is hydration. Drink plenty of water because dehydration is always common while going on trips. Also, wherever you go, keep a water bottle handy and avoid tap water.
You may also like: Simple and Effective Tips for Eco-friendly Traveling 
Eat Healthily
Make sure to eat properly cooked, healthy foods while traveling. Generally, most of us would like to explore cuisines while on a vacation. In such cases be careful of what you eat and where you eat. Overindulgence can also slack your travel. Especially, do not skip your breakfast, and don't ever start your travel on an empty stomach. Also, pack some healthy snacks and fruits in your bag.
Take Your Supplements
In addition to a balanced diet, supplements are also mandatory. Supplements are usually tailored to your needs and can definitely improve your health. Especially, carry a vitamin C tablet for immunity. It is also advisable to visit a doctor before the trip and get your prescription right. Pack your supplements and creams as per the advice of your doctor. Remember, your skin and hair health are also important.
Carry Sanitizer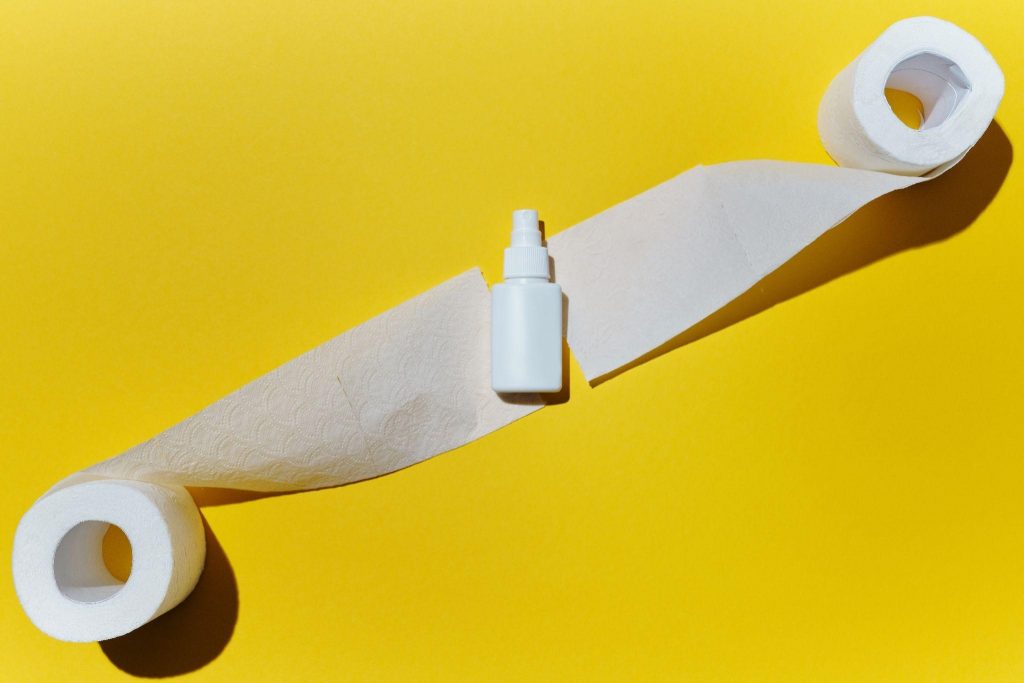 Carrying a sanitizer is a simple and effective way to keep yourselves away from germs. Starting from your travel till you reach the room, every single place carries germs. Furthermore, hundreds of people travel along with you. Thus the probability of spreading germs is also high. Especially be careful while using toilet flushes and seats. Cleaning the surfaces with an antibacterial wipe only takes a few seconds, but it might save you from contracting the flu, and cold.
Protect Your Ears
Protecting your ears is one of the most neglected things while traveling. Shielding your ears from cold air is mandatory to maintain your health. This is because cold weather are known to trigger ear infections. Also, this is a must if you are traveling in an airplane. Protecting your ears will prevent significant ear injuries that happen during landing and takeoff.
Get Your Vaccines
In recent times, getting your vaccines is the only proven way to take care of your health while traveling. Also, it is a guaranteed way to maintain health. Consult your doctor and make sure you got all your vaccine shots right. This will lessen your risk of contracting and spreading the flu. Your immune system will also be strengthened.
We will be delighted to have your thoughts and feedback. Please write to us at [email protected]
Follow Life and Trendz on Instagram: https://instagram.com/lifeandtrendz?igshid=Yzg5MTU1MDY=
Facebook: https://www.facebook.com/lifeandtrendz
Twitter: https://twitter.com/LifeandTrendz