Horsley Hills is otherwise known as Horsley konda or Yenugulla Mallamma Konda which is incorporated with a series of hills in Andhra Pradesh at Chittoor district. But the local name of the hill is considered to be Yenugu Mallama Konda. It was named after a saintly old woman named Mallamma who once lived on the top of the hill and was fed by elephants. And it is believed that a British Collector named W.D. Horsley has built his home around 1870, after whom the place is named. It is inhabited with dry and hot ambiance and in contrast to this, the area is covered with a cooler climate. And which is why it becomes a tourist spot and an attractive hill station. You can plan a trip to Horsley Hills anytime in a year as there is no major climate change. The climate is pleasing and mesmerizing as it will cool in winter and its pleasant during summer. Luckily it remains cool throughout the year and you can plan a trip anytime to Horsley Hills. Let's take a look into major attractive places in Horsley Hills.
View Point:
The tremendous viewpoint is situated behind Governor's Bungalow which is 200m from Horsley Hills. This is one of the most popular places to be visited in Horsley Hills. The viewpoint is located at the summit which proffers a very great green view of valleys, hillocks, and dense forests. It is worth spending time at this place because of the widespread view of hills and dense forests. You must not miss the sunset at this particular place because it has the magical view of the sun being rolling down the valley to hide.
You may also like: Can Travelling to a Green Place (Natural) Enhance Our Mood? 
Horsley Hills Zoo: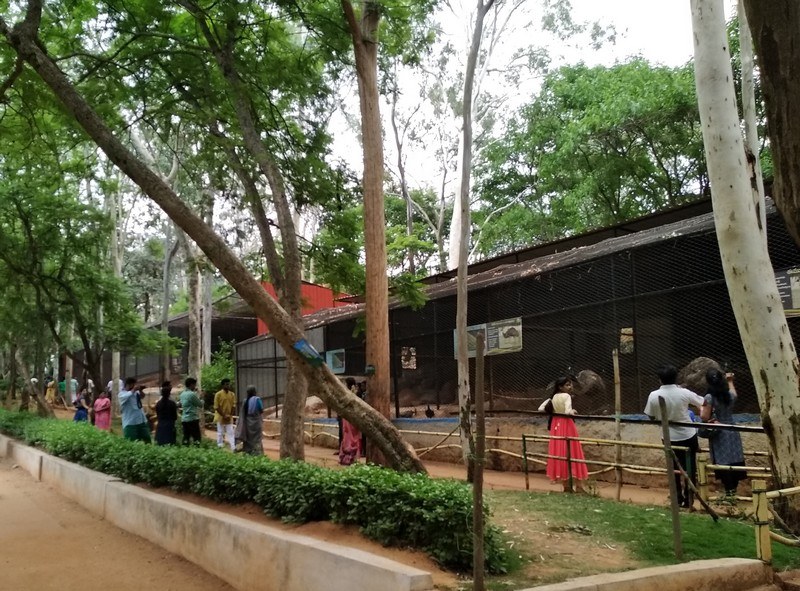 You can visit the zoo here as it is a famous spot to witness in Horsley Hills. It is a better place for you to take the kids along with you which will amuse them. This is an extremely small zoo which is covered with thick vegetation and tall eucalyptus trees that keep the weather cool. This small zoo is inhabited with peacocks, rabbits, pigeons, monkeys, and crocodiles. Here is yet another viewpoint which offers the mesmerizing panoramic view of the surrounding hills. The complete enjoyment of serene nature and wildlife will instill your soul with peacefulness. The timings of the zoo will be from 10 am to 5 pm.
Kalyani Eucalyptus Tree:
This is the prime place for you to visit in Horsley Hills. It is situated exactly inside the Van Vihar Park which is the center of Horsley Hills. Kalyani is a 150 years old Eucalyptus tree and it is supposed to be the only tree in India which is called by its name. Kalyani was planted in 1859 by Horsleys, then collector of the region. It is naturally 40 meters height and the tree itself stood majestically behind an old forest bungalow. People often wonder about the ages of the old tree and it is one of the prime things to be done in Horsley Hills.
Gali Bandalu / Wind Rocks: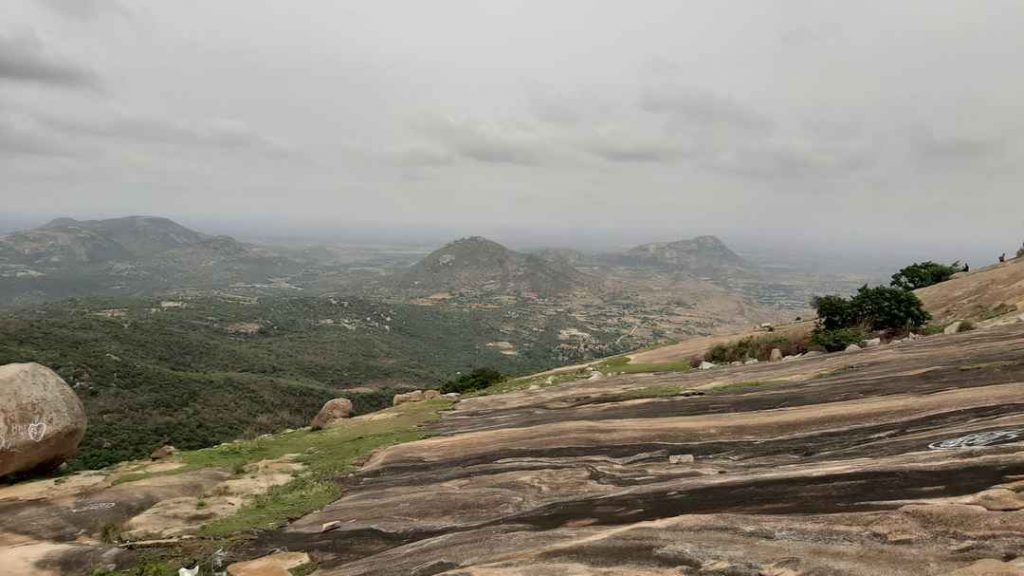 Literally, this particular place looks like a sand mixed rocky desert. Gali Bandalu or Windy Rocks derives the name after the gusty winds that have been blowing all day at this place. It is one of the best places to be visited and you can feel the winds playing on your cheeks and enjoy a windy ride to this place. You can also walk through the entire hill rock where you will be shell-shocked by the admiring view of the hills. The Eastern and Western viewpoints at this place will be amazing for sunrises and sunsets. It also inhabits a small natural lake which is 1 km down the hill. You must try a windy walk at this blissful place and the Microwave station near Wink Rocks is known as one of the oldest Microwave stations.
Just plan a trip to Horsley Hills and take a windy walk at the stupendous view of Horsley Hills.
What are some of your favourite fruit dishes that you like to prepare often? Let us know!
We will be delighted to have your thoughts and feedback. Please write to us at [email protected]
Follow Life and Trendz on Instagram:https://www.instagram.com/lifeandtrendz/
Facebook: https://www.facebook.com/lifeandtrendz
Twitter: https://twitter.com/LifeandTrendz