The coastal town of Dhanushkodi, also referred to as the "last land of India," is situated in the Tamilnadu state. This is a tiny, secluded town that was hit by India's scariest cyclone in 1964. Ever since this town has become isolated from the rest of the planet. Unlike all the other states within India, which are rapidly changing, this village appears to be preserved in time and represents its allure and beauty of nature. Despite the fact that this town was washed away, the Kothandarama Swamy Temple remains steady. This uninhabited town is only 18 kilometres from Rameshwaram and is easily accessible via road.
Dhanushkodi, which occupies a space of only 50 yards, is among the world's tiniest towns. This Indian town has a shared border with India And Sri Lanka; the total distance between this location and Sri Lanka is only 24 kilometres. As you approach this town, you will notice the Bay of Bengal on one side and the Indian Ocean on the other, giving this location a quite stunning view. We'll look at some of the things you can do in Dhanushkodi if you decide to take a road trip from Rameshwaram.
Things to do in Dhanushkodi:
Take a trip to Dhanushkodi Beach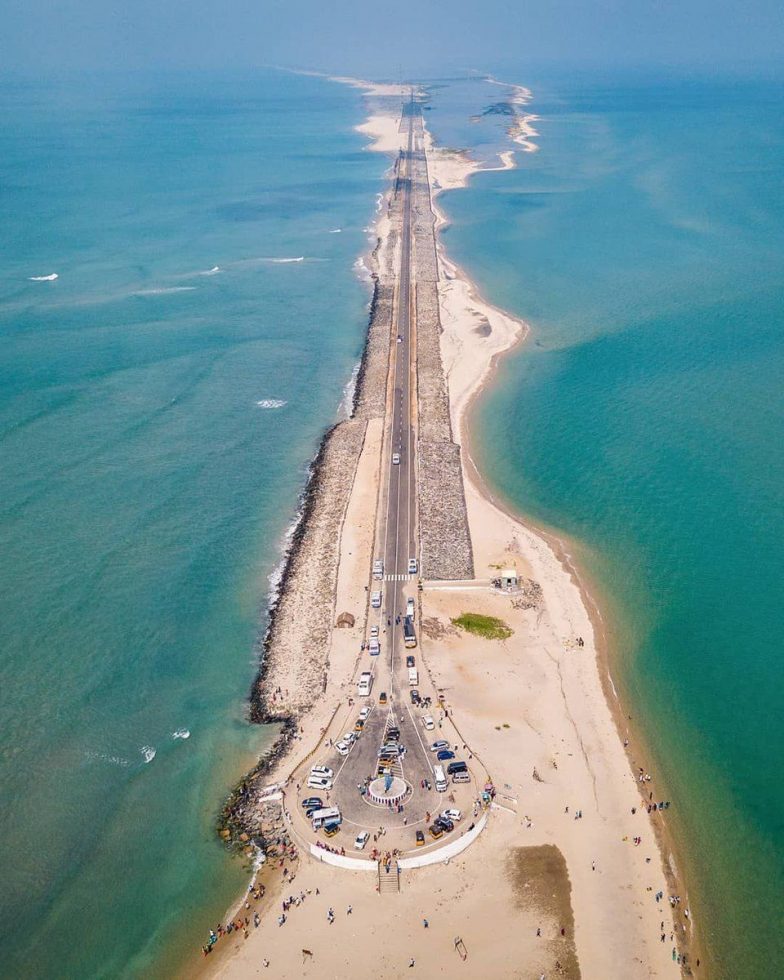 To truly appreciate the beauty of the Dhanushkodi beach, one must visit it for themselves. The stunning beach and crystal-clear water may cause you to wonder whether such a spot even remains on the planet. It's just a crystal-clear, blue sea, and the road that ascends to the sea has some of the most beautiful views. There are no massive buildings or hotels here, and there is no trash either. The overcrowded metropolitan cities stand in sharp contrast to Dhanushkodi, which has a smaller economy and provides tourists with a sense of tranquillity and peacefulness like no other.
You may also like: Can Travelling to a Green Place (Natural) Enhance Our Mood? 
Experience a journey around Pamban Island and Pamban Bridge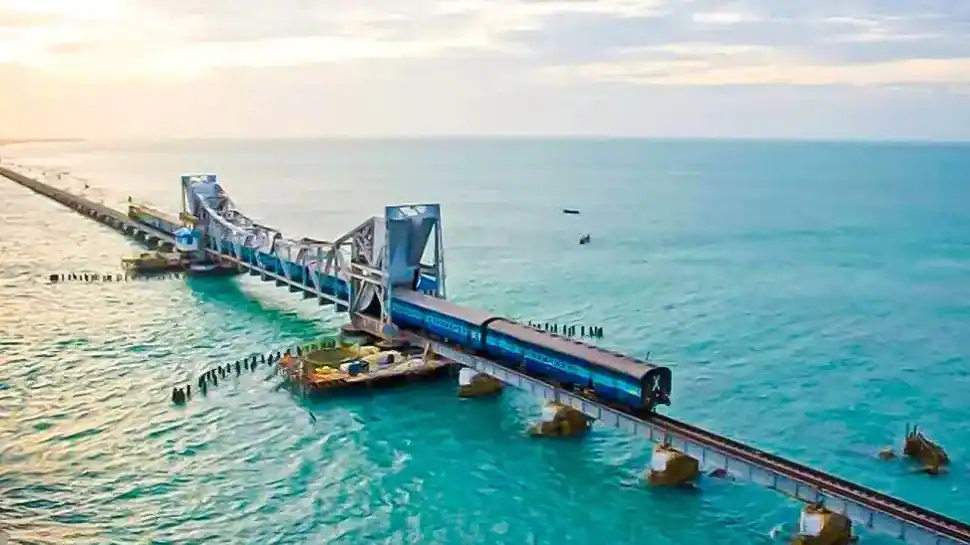 Pamban Island also referred to as Rameshwaram Island, is located between Sri Lanka and India. This coast is also a well-known pilgrimage destination. Rameswaram has an endless number of shrines that you can explore if you want.
Then there's Pamban Bridge, which is truly amazing. This bridge is presently the second world's longest bridge in the world and also was India's first ocean bridge. This bridge, which spans the Pal Strait as well as integrates Rameshwaram to the Indian subcontinent, exemplifies architectural perfection. Apparently, the bridge was severely damaged in 1964 when a cyclone attacked Dhanushkodi. However, the bridge was rebuilt in a matter of 48 days.
Observe the nature bridge called Ram Setu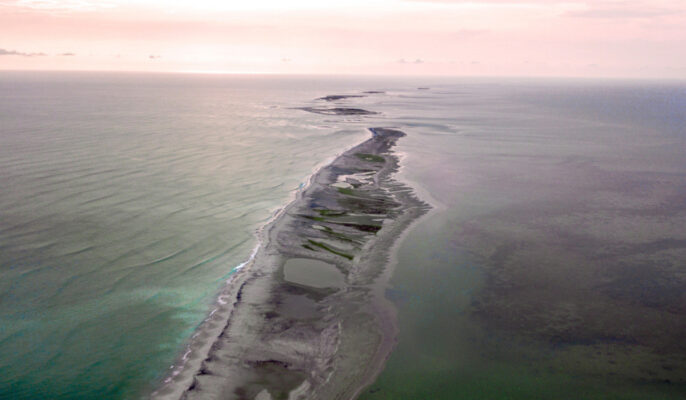 Ram Setu, also known as Adam's Bridge, links Sri Lanka and India and provides one of the best breathtaking views of the natural world. It is a 50-kilometre-long, three-kilometre-wide bridge that links Dhanushkodi to Sri Lanka's Mannar Island. NASA satellite images show the presence of such a bridge beneath the bodies of water linking Sri Lanka and India. This Bridge is an ancient area estimated to really be 1.7 million years old. You could look at some of the remains of this bridge at Dhanushkodi Beach and take pictures to relive the moment.
Explore the Gulf of Mannar Marine National Park
With a total area of 6.23 square kilometres, the Gulf of Mannar Marine National Park is the country's first biosphere base. This Marine National Park includes 21 archipelagos as well as coral reefs, seagrass, mangroves, as well as shallow-water wildlife habitat found in the Gulf of Mannar. This richest area, home to marshlands and microalgae communities, encompasses three staggeringly beautiful marine habitats. The flamingos and gulls that relocate here during the winter months also make this place their home. This divine park, one of Dhanushkodi's major attractions, is a sanctuary for serene natural creations. Please keep in mind that prior permission is required to visit these islands, and visitors can only relish the gems of aquatic life on glass-bottom boat trips.
Have you visited the ghost town of India yet and are you planning to? Let us know!
We will be delighted to have your thoughts and feedback. Please write to us at [email protected]
Follow Life and Trendz on Instagram: https://www.instagram.com/lifeandtrendz_com/
Facebook: https://www.facebook.com/lifeandtrendz
Twitter: https://twitter.com/LifeandTrendz