Urvashi Rautela unveils 'Naa Tappu Emunnadabbaa' song from her debut Telugu film 'Black Rose'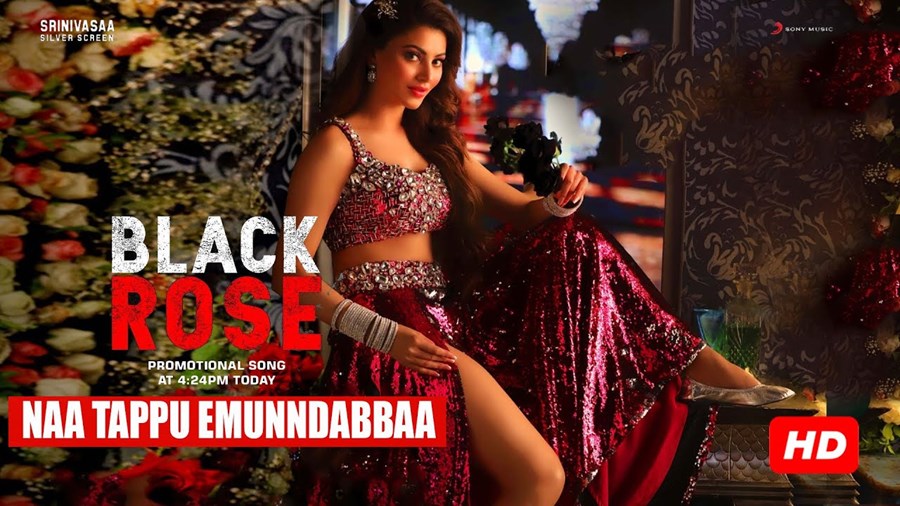 Actress Urvashi Rautela has turned a pop diva for a promotional song of her upcoming Telugu debut film 'Black Rose'. On Wednesday, Urvashi unveiled 'Naa Tappu Emunnadabbaa' on her social media handles. The Hindi version of the promotional song is titled 'Hai Kya Yeh Mera Kasoor'.
Sharing the song on her Instagram handle, Urvashi wrote, "Presenting Popstar Diva  @urvashirautela in #NaaTappuEmunnadabbaa from #BlackRose ! The fact that makers used my name Urvashi in my debut Telugu song made my parents proud, grateful & happy Thanks for the pleasant surprise!! @IamSampathNandi @SS_Screens @mohanbharadwaja @alwaysjani #ManiSharma @sonymusicindia #love #UrvashiRautela."
The song has been composed by Mani Sharma. Harika Narayan has lent her vocals in both the Hindi and the Telugu versions. The lyrics for the Telugu version have been penned by Sampath Nandi and that of 'Hai Kya Yeh Mera Kasoor' has been written by Vanitha Gupta.
'Black Rose' is touted to be a female- -oriented emotional thriller. It also deals with the central theme of Kautilya's Arthashastra of how 'transactions which have no conscience or morals… are indicators of death'. Its shoot had commenced in August and was wrapped up in a start-to-finish single schedule.
The film is directed by Mohan Bharadwaj and script of the film is penned by Telugu director-screenwriter Sampath Nandi and Mohan Bharadwaj. 'Black Rose' is being simultaneously shot in Hindi and Telugu languages to cater to a wider audience.
YouTube link of Telugu song 'Naa Tappu Emunnadabbaa' – https://www.youtube.com/watch?v=eOZ0PR6Kr8w
YouTube link of Hindi song 'Hai Kya Yeh Mera Kasoor'- https://www.youtube.com/watch?v=-_ytTC5-S7s