Valentine's Day Special Transformation Cake by Taste Retreat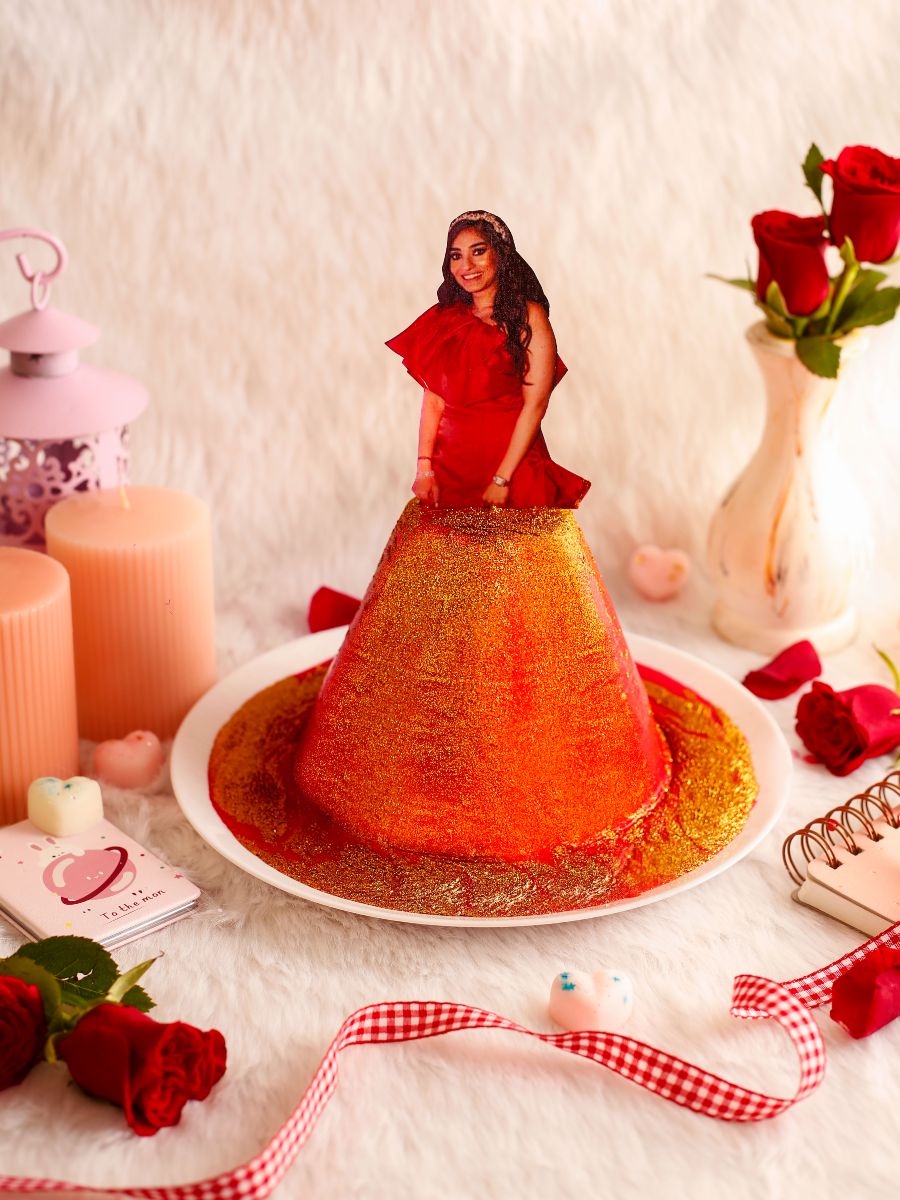 𝙀𝙫𝙚𝙧𝙮𝙤𝙣𝙚 𝙙𝙚𝙨𝙚𝙧𝙫𝙚𝙨 𝙩𝙝𝙚𝙞𝙧 𝙢𝙖𝙜𝙞𝙘𝙖𝙡 '𝘾𝙞𝙣𝙙𝙚𝙧𝙚𝙡𝙡𝙖' 𝙢𝙤𝙢𝙚𝙣𝙩.. 𝘼𝙣𝙙 𝙬𝙚'𝙧𝙚 𝙝𝙚𝙧𝙚 𝙩𝙤 𝙗𝙚 𝙮𝙤𝙪𝙧 𝙛𝙖𝙞𝙧𝙮 𝙜𝙤𝙙𝙢𝙤𝙩𝙝𝙚𝙧, 𝙬𝙞𝙩𝙝 𝙤𝙪𝙧 𝙣𝙚𝙬𝙡𝙮 𝙡𝙖𝙪𝙣𝙘𝙝𝙚𝙙 𝙏𝙍 𝙩𝙧𝙖𝙣𝙨𝙛𝙤𝙧𝙢𝙖𝙩𝙞𝙤𝙣 𝙘𝙖𝙠𝙚!
This Valentine's Day, Taste Retreat redefines putting your loved ones on a pedestal, by putting them atop a cake instead!
So let the icing and love overflow.
The TR Transformation cake is available in 3 luscious flavours – Classic Chocolate Ganache, Red Velvet, Hazelnut Praline. 
This avant-garde cake can be customised to any colour or picture that one desires. 
Price – INR 2500 for half kg; INR 3500 for one kg

Availability: @tasteretreat.in (order via Instagram)
Open days: All days
Based in: Mumbai
Place an order 24 hours in advance