William Penn Introducing Pennline Deskmo wireless Charging Mouse pad
The new DESKMO wireless charging mouse pad from Pennline is intelligently designed to enhance productivity. Make your life easier with one of the most innovative fast charging wireless mouse pads ever. Pennline Deskmo wireless charging mouse pad helps you charge your phone effortlessly, while you scroll through your laptop with your mouse. 
What's more, this versatile wireless charging mouse pad charges the phone in portrait as well as landscape mode. So while you charge your phone vertically making a video call or horizontally while watching a video, the mouse pad is also in use. It has a unique dual coil receiver that provides a wider charging area for higher sensitivity and quicker response. You can charge your phone even when the phone is fitted with a TPU back cover. It has an inbuilt micro USB charging point. The Deskmo is easy to carry in your laptop bag since it has a maximum thickness of 10mm when folded. In case the phone does not have an inbuilt wireless charging capability, you can use the Pennline wireless charging receiver. Pennline wireless receivers are available for all 3 processors – iOS, Android micro USB and Type-C, and are compatible with most phones. A one meter long premium braided charging cable in black with micro USB pin is included in the box.
You can also use Deskmo wireless charging mouse pad along with Pennline Powerbank Organizer as the Blue & Brown color of Deskmo match the color of Powerbank Organizers and complement each other. All in all, you can use all 3 products – Deskmo + Powerbank Organizer + Wireless charging receivers in sync with each other. Colours available – Blue & Coffee brown. Price – 2200/-

Available at William Penn Stores andhttps://www.williampenn.net/
See Also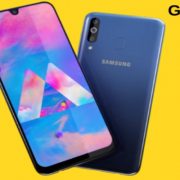 About William Penn: William Penn, the purveyor of premium writing instruments and men's lifestyle accessories, started its operations in the year 2002, as stationery and writing accessories store in Koramangala, Bangalore. William Penn today has 30 exclusive outlets across 10 cities with more than 20 globally renowned brands on offer. From retailing at the best locations to offering a curated range of premium writing instruments &men's lifestyle accessories sourced from across the globe, William Penn goes the extra mile to give customers world-class shopping experience. To locate the closest William Penn store, log onto https://www.williampenn.net/