6 Super Amazing Beauty Benefits of Consuming Sprouts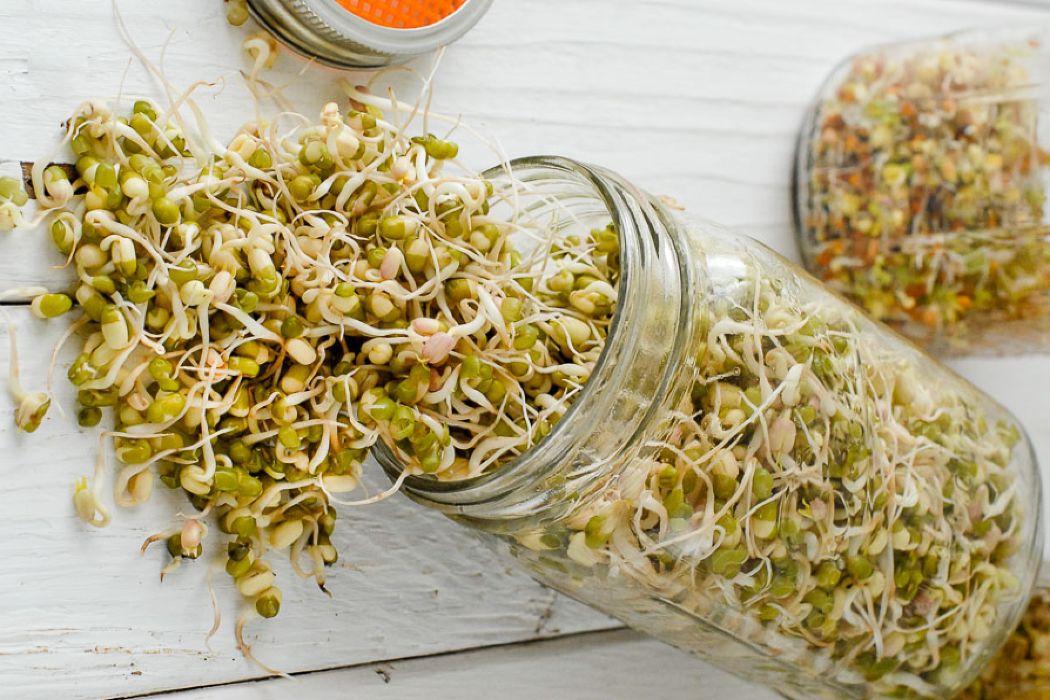 While eating sprouts could provide amazing health benefits, why could not it be the superb-healthy for your skin? Well, you could list the wonderful health benefits of eating this handful of powerful snacks whereas you might vague about the impacts of sprouts on your skin. You would definitely be surprised to know about the positive results of eating sprouts. When it comes to sprouts, you have wide varieties of it like Bengal Gram sprouts, Green Gram sprouts, bean sprouts, and Alfalfa sprouts. Each type of sprout would do its best to enhance your skin. Since sprouting increases the nutritional value of raw foods, it could make it by soaking nuts or seeds or whole grains or legumes overnight. You could just rinse with the fresh water in the morning and then every 12 hours for 3 to 4 days. Now, store it upside down in a glass jar with a cloth over the top or use a sprouting bag. Then, expose it to the fresh sprouts to sunlight before eating to increase the chlorophyll absorption. Let's check out the following beauty benefits of sprouts now.
AVERTS ACNE: Since sprouts are a rich source of vitamin C and Omega 3 fatty acids, consuming them would help you to prevent acne and maintaining the natural charm of your skin. This would in turn be helpful in getting your desired result of younger-looking skin.
PREVENTS SKIN CANCER: Sprouts are loaded with rich antioxidants which in turn helpful in combating free radicals. It would thus protect your skin from harmful sun rays and skin cancer. This is how your skin would be away from some dangerous problems related to it.
DETOXIFIES THE SKIN: When you consume sprouted moong, it would be highly beneficial in detoxifying your skin thereby stimulating skin cell regeneration. You could also have a small glad of sprout juice which would be useful in moisturizing your skin. It would eliminate the toxins from your body entirely.
HELPS IN HYDRATING THE SKIN: If you start to consume pea sprouts or apply pressed pea sprouts on your face, it would help hydrate your skin and promotes smooth skin texture. However, vitamin B in the sprouts is helpful in developing healthy skin formation.
GLOWS UP THE SKIN: As sprouts are packed with a great source of nutrition, it would be helpful in keeping your skin healthy and glowing. So, it is good if you incorporate it in your diet, it would eventually increase the glow in your skin.
INCREASES THE LIFE OF TRESSES: The presence of omega-3s would be helpful in improving the hair's shine and elasticity. And if you are worried about your dull and lifeless mane, then consuming sprouts would bring back the life of your hair as they are rich in omega-3s.