A beard style is always a personal choice. It is mostly influenced by the distinctive features of your face. Most importantly, facial hair growth plays a crucial part. It can be thick or thin, short or long – your facial hair deserves to be styled. The versatility of beards is what makes them so attractive. Finding the ideal beard shape will require some trial and error. Here are some different beard types for your reference. In this festive season, go flaunt your stylish beard with some tips given below. Find your personal style that is perfect for your appearance.
Chin Curtain
The Shenandoah beard or chin curtain or chin strap is a unique beard look. A chin curtain is a thick or thin beard in the jawline, that joins the sideburns. There is no moustache involved in this look. Abraham Lincoln was known for sporting a chin curtain or Shenandoah beard. If you already have a long beard, making a chin curtain is the simplest task. Just shave off the facial hair on your cheeks and neck first. Once you've achieved the shape you want for your chin curtain, you may use a beard trimmer to frequently trim your beard to keep it under control.
The chin curtain looks great on most people. This fashionable beard style is a must-try for this festive season.
You may also like: 5 Most Important Tips to Follow While Applying Beard Oil
Ducktail
Ducktail beards are a recent trend. Many celebrities have been spotted with a ducktail beard in recent times. But keep in mind that not everyone looks good with this beard style. It won't suit you if you have a long, lean face.
As the name suggests, these beard styles have a shape similar to a real ducktail. This popular full beard style combines a rough outside with well-groomed inner cheeks. Also, prefer a stylist or salon for a perfectly shaped ducktail. This beard fits wonderfully on various occasions. Furthermore, try to pair it with a messy haircut to complete that chic look
Verdi
This style is named after an Italian composer from the 19th century – Giuseppe Verdi. A perfect Verdi look involves a handlebar moustache and a rounded, three to four-inch beard. The moustache's handles are waxed and have a loose curl that hangs over the top of the beard. You can also choose to have a smaller moustache that is kept apart from your beard.
For this, you will need between four to six months for the beard to fully develop, and maybe longer for the moustache to reach handlebar length. Also, the beard must be maintained in a naturally rounded form. But these efforts are worth this look. The stylish and rugged Verdi beard looks perfect with all your ethnic wear.
Goatee
Celebrities like Leonardo DiCaprio and Brad Pitt are well-known for their goatees. Again this style won't fit everyone. A goatee is ideal for people with a square face. Also, there are different types of goatee styles to choose from.
A goatee is ideally a pointed beard that gets its name from looking a lot like the goat's chin hair. The moustache is not a prominent part of the typical goatee style. The goatee style known as the circle beard is where the hair on the chin and moustache are linked and encircles the mouth. In contrast to the circle beard, another common goatee style is called the disconnected goatee. This does not connect to the moustache and the sides of the mouth. It is the ideal goatee style that grows the fastest, especially in younger men.
Stubble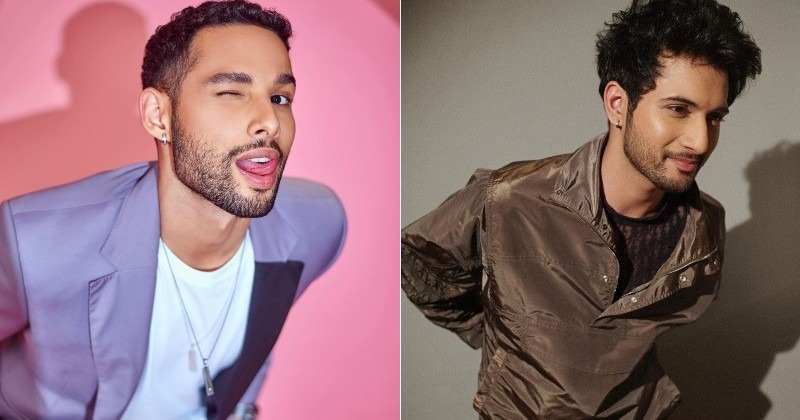 For those who don't want to grow long or thick beards; here is one for you. The shortest yet most stylish beard possible is a stubble beard. It has enduring appeal and is always warmly received. The amount of time it takes for a stubble beard to grow depends on how dark your hair is. Your hair becomes apparent more quickly if it is darker. A stubble beard also requires less time to grow. David Beckham is an ideal stubble beard icon for this look.
Furthermore, you can also pair your stubble with a moustache for a festive ethnic look. The contrast between the thick moustache and the stubble makes you look fierce. Also, stubble gives your jawline and cheek lines a little more definition.
We will be delighted to have your thoughts and feedback. Please write to us at [email protected]
Follow Life and Trendz on Instagram: https://www.instagram.com/lifeandtrendz/
Facebook: https://www.facebook.com/lifeandtrendz
Twitter: https://twitter.com/LifeandTrendz