The buzz surrounding the new Tamil film Kathuvaakula Rendu Kadhal is growing by the day. So, if you're curious about what the movie is about, keep reading. And, more significantly, if you've been swooning over the exquisite costumes worn by one of the key characters, Kathija (played by Samantha Ruth Prabhu), you've come to the perfect spot. The costumes in KRK are stunning, especially those worn by Kathija's character. Kanmani's (Nayanthara) outfits are all about traditional Indian dress, but Kathija's fashion sense is more modern.
And Samantha, one of the most beautiful actors in South Indian cinema, just adds to the allure of the clothes. So this post is all about discovering Samantha's best costumes from the KRK film. But, before we get there, let's start with some important details about the film.
Kathuvaakula Rendu Kadhal – Film Information:
Vignesh Shivan wrote and directed the 2022 Indian Tamil-language romantic comedy-drama film Kaathuvaakula Rendu Kadhal. It is developed by Shivan and Nayanthara's Rowdy Pictures in collaboration with Seven Screen Studios and broadcast by Udhayanidhi Stalin's Red Giant Movies. The film stars Vijay Sethupathi, Nayanthara, and Samantha in prominent roles, with Anirudh Ravichander scoring the music and original score, cinematographer Vijay Kartik Kannan and editor A. Sreekar Prasad.
Critics and audiences alike praised Vijay Sethupathi, Nayanthara, and Samantha's performances and chemistry, as well as Anirudh's soundtrack. However, the film was criticised for its excessive running duration and out-of-date narrative.
The plot of KRK:
Rambo, played by Vijay Sethupathi, is born into a family that believes marriage will kill them. Rambo's father passes away on the day he is born. Rambo believes that growing up with this tragedy has made him the unluckiest person on the planet. As a child, he feels he is so unfortunate that if he gets too close to his ailing mother, he will kill her. As a result, he flees his village and remains as far away from his mother as possible. He keeps in touch with his aunt on a regular basis to check on her health.
Many years later, Rambo meets and falls in love with Kanmani (Nayanthara) and Khatija (Samantha Ruth Prabhu). However, when both Kanmani and Khatija discover that they are being double-timed, all hell breaks loose, and the rest of the story revolves around the decision they make together.
Now, let's take a look at some of the best costumes of Khatija, played by Samantha Ruth Prabhu, in KRK, shall we?
5 stunning costumes of Samantha in KRK:
Black Long Sleeve Fancy Shirt and Glitter Beaded Skirt
Khatija wears a variety of stunning costumes while getting to know Rambo in a nightclub every night. On one of those nights, she dresses up in a Black Long Sleeved Fancy Shirt. She wore it with a glittering sequin skirt with beads all throughout. When Rambo asks if she'll be back the next night, she says "Maybe" in this costume.
Silver Sequin Top and Skirt
Samantha wears a silver sequin top and skirt that is shiny all over during a popular song from the film KRK. This outfit is said to cost around 20,000 bucks (INR). This was the second outfit in the film KRK's song 'Two Two Two'.
View this post on Instagram
Neon Pink Dress
This is the most popular costume worn by Samantha in the film KRK's 'Two Two Two' song. The dress appears to be quite simple, yet it is undoubtedly one of Samantha's best outfits in her acting career. She is wearing a Neon Pink shirt dress with stunning glittering layers that she really rocks. You can see the lookup close by visiting Samantha's Instagram page, where she has posted about it.
View this post on Instagram
Pink Feather Top and Skirt
Samantha looks lovely in another pink costume in the film KRK's song 'Two Two Two.' This one is a pink Feather Top with no shoulder, and she is wearing a little glittering skirt. On the side of the skirt is a middle-length gown-like overlay. She only appears in this costume for a few seconds in the song, which is a shame because it is incredibly stunning.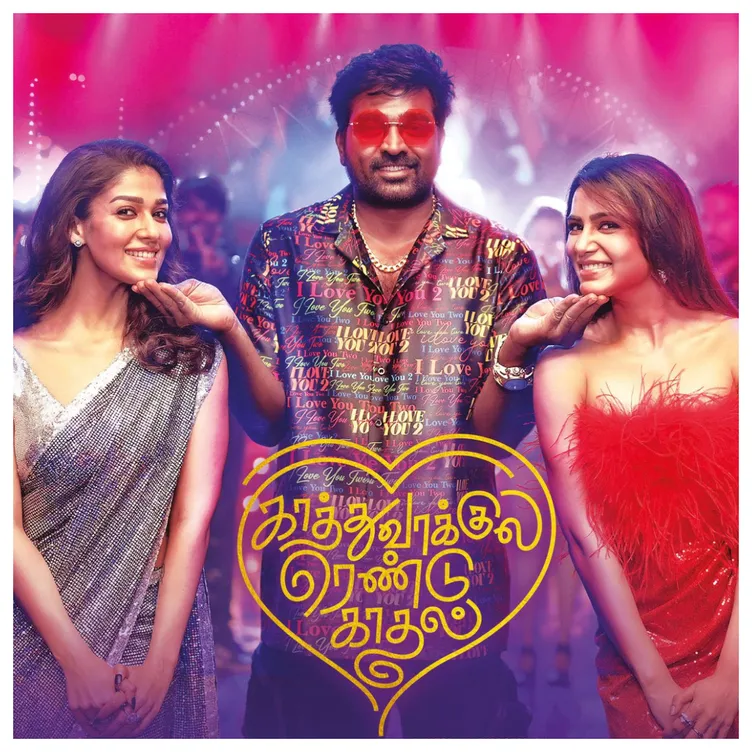 Heart-Shaped Corset and Leather Skirt
In the song 'Two Two Two,' Samantha wears a black Heart Shaped Corset Top with a Leather Skirt. She also wears mesh stockings, which may be seen more clearly if you stop the song video. When she's dressed in this outfit, she wears a simple necklace and her hair is pulled back into a high ponytail.
And those are some of Samantha's best costumes from the film KRK (Kathuvaakula Rendu Kadhal). What are some of your favourite Samantha costumes from the film? Please let us know!