We all know that anklet chains or ankle bracelets are decorative ornaments worn around the ankle. Anklets can be made of any metals like gold, platinum, or silver. Even materials like nylon, plastic, and leather can be used to make fancy anklet chains. These anklets can be either flexible or inflexible in type. The flexible anklets are made by tying chain links together. Also, sonorous bells can be linked to the chain, allowing the wearer to make pleasing sounds while walking. Whereas inflexible anklets are just made by shaping a flat metal sheet to the ankle. Here, let's see some styling tips with simple anklets.
Pair It With the Right Shoes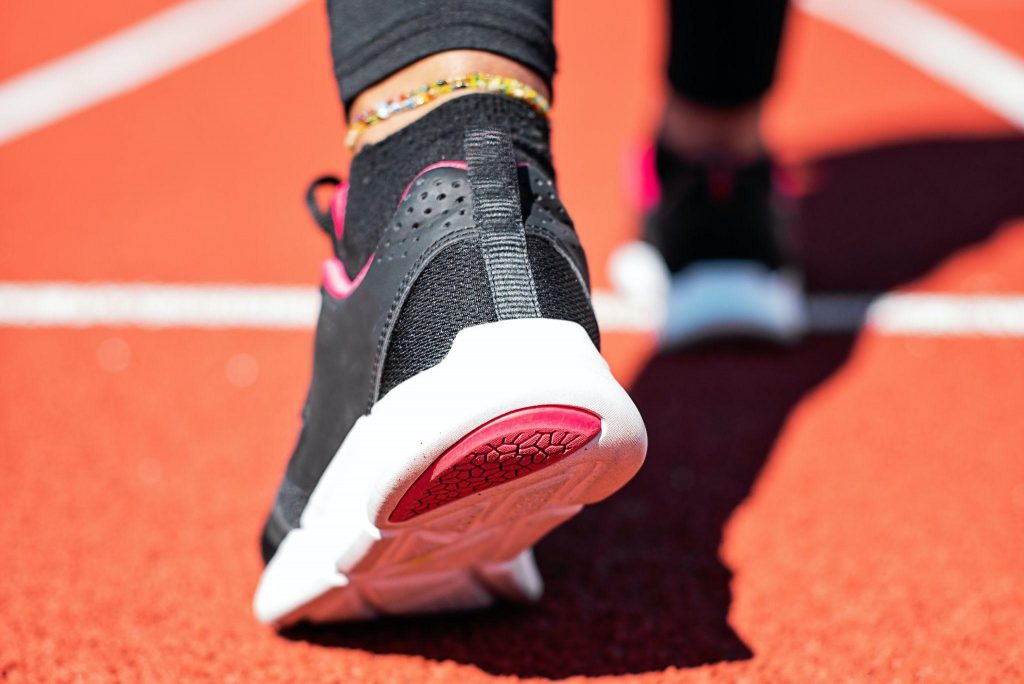 Simple anklets can easily be paired with any type of shoes. Be it sandals or heels; flip-flops or sneakers, anything can go with a simple anklet chain. Especially sandals or flats with no back strap elevates the look of the anklet. If it is a closed sandal or sneakers then the ankle ornament should slightly be placed above the ankle for a quirky look. Likewise, a simple metal chain goes well with all types of shoes and outfits. Always remember that anklets should never clash with your footwear; rather, they should complement what you have on your feet.
Ankle bracelets can also be worn on either left or right leg alone as a statement piece. In most Eastern cultures, anklets are worn on both ankles. In today's world, it makes no difference which ankle you wear it on. The choice is yours.
You may also like: 5 Unknown Health Benefits of Wearing Silver Anklets 
Beaded Anklets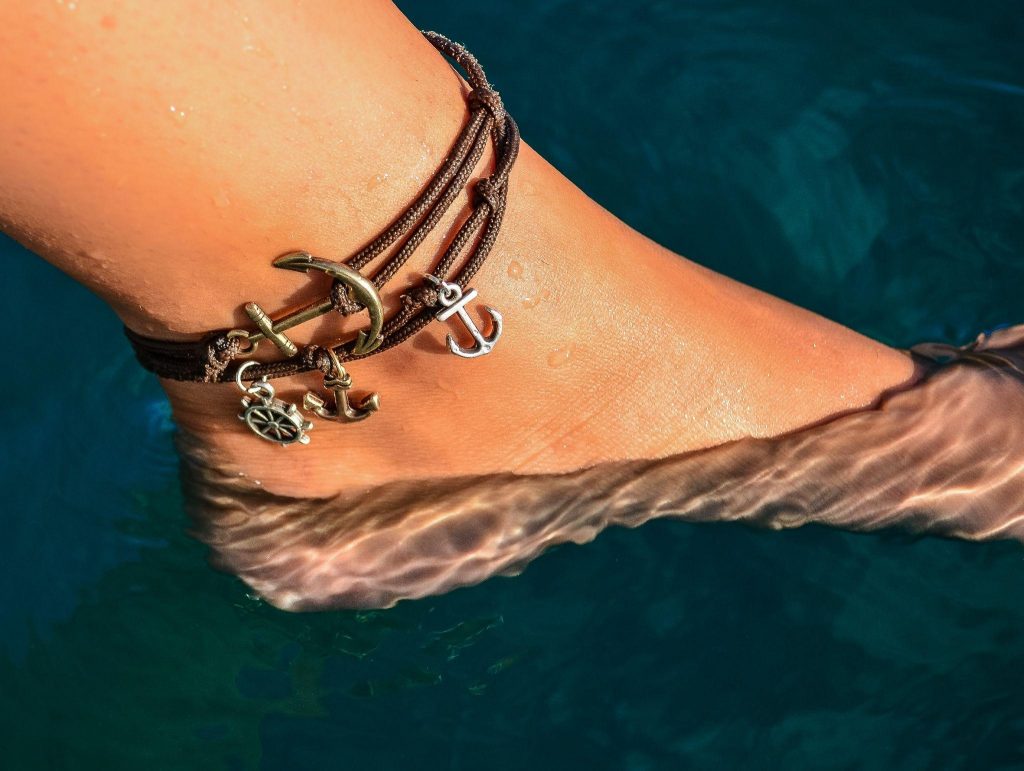 Beaded anklets are perfect for a beach look. If you choose to wear a beaded anklet, consider matching it with casual flip-flops. Beaded anklets are the ideal accessory for casual outfits or a day at the beach.
You can also choose pendants, symbols, feathers, and so on to go with your ankle chain. These are usually called charm anklets. Charm anklets can be worn in a variety of ways. You can pair these ankle bracelets with almost any outfit you can think of. Beaded anklets and charm anklets are the go-to ornaments to pair with cool crochet bikinis and cropped jeans.
Tips to Flaunt Anklets
Remember to go with thin ankle chains than thicker ones. You can also layer up the thin anklets if you wish. If the anklets are very thin enough, you could even consider wearing multiple anklets that overlap. Also, remember to groom your foot before wearing fancy anklets. This is because, the anklets draw most attention to the foot area. So groom it well.
Moreover, choose an outfit that is not too flowy to cover up the anklet. Also, try wearing ankle bracelets only when you're not at work. Anklet bracelets may be too casual to wear to work.
Simple anklets can take almost any casual outfit to the next level. The only thing is that it must be paired with a proper outfit and shoes.
Also, styling anklets are a completely personal choice. One can go for a loose hanging anklet or tight-fit ankle bracelets. It completely depends on the mood and location.