The brand is redefining the perception around gold jewellery with its new campaign #NoOccasionOccasion
Melorra, India's fastest growing lightweight fine jewellery brand designing affordable jewellery for everyday wear, is redefining gold as bold. The brand's recent campaign with actor Shraddha Kapoor talks about the contemporary woman and her choice to feel comfortable in her skin with gold jewellery that can be worn every day and paired with anything. The campaign has got tremendous positive traction from customers on digital platforms and has crossed 8 million views on YouTube in just a few days.
The film shows Shraddha Kapoor in two avatars – a contemporary woman dazzling in trendy lightweight gold jewellery pieces all day, every day and a traditional version of her who laments about how gold can come out only on special occasions. The ad shows a willingness for accepting gold in an absolutely new form.
Through the campaign, Melorra wants to dispel the idea around gold jewellery as heavy and suited only for traditional celebrations. The brand wants to drive home the message that gold can be worn every day and 'why wait, when there's Melorra'.
Speaking about this, Saroja Yeramilli, Founder and CEO, Melorra, said, "Gold can be fun, bold, different, and can be worn every day. This is what we want to put out there with our recent campaign. Pieces by Melorra are innovative, easy to wear, modular, and size free. Despite so many modalities, the jewellery does not burn a hole in the pocket but rather starts from INR 2500! We want every woman to enjoy and revel in her gold and not just bring it out because there is an occasion. We want them to be as comfortable with gold as they are with their own personality."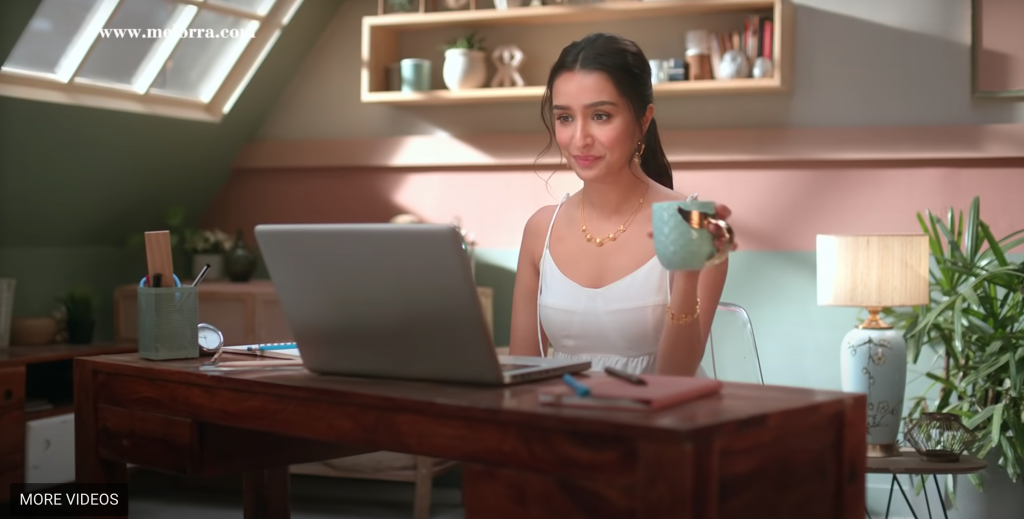 Melorra is the market leader in the lightweight gold jewellery segment. Since inception, the brand has been instrumental in bringing about a shift in perception around gold jewellery. This is because Melorra launches a new collection every week with 75 new designs inspired by global fashion trends. The brand also offers more than 10k designs and 80% of its products are below INR 50,000.
Melorra has also taken user experience to a new high with its experience centres, four of which have already been launched in Bengaluru and Delhi/NCR. They are a seamless extension of the brand's online space. Melorra's aim is to provide a channel-agnostic experience to customers and ensure that they are comfortable wearing gold every day. Every gold jewellery is BIS hallmarked, and every diamond jewellery is SGL & IGI certified.
Despite the pandemic, Melorra has seen a strong month-on-month accelerated growth in terms of order value and numbers. The brand has already delivered to over 1900 towns in the country and made its mark everywhere – from villages with a population of less than 10,000 to cities with population above 1 million. Melorra is also planning to launch more physical experience centres pan India including in Tier 2 and 3 cities.
To watch Melorra's new film starring Shraddha Kapoor, please click: https://www.youtube.com/watch?v=ouKdZZLOO-U