Nayanthara and Vignesh Shivan launches a brand-new skincare line called 9SKIN. The announcement of launching the skincare brand was made earlier. The announcement poster featured the Lady Superstar with a caption, "Self-love starts soon…" Minutes after the announcement, the fans started guessing it might be a cosmetic brand or even a skin beauty brand. As guessed, Nayanthara and Vignesh Shivan launches a brand-new skincare line, 9SKIN.
You may also like: Top Beauty Brands Owned by Indian Celebs 
Jawan actress takes to her official Instagram account to share the launch of spanking new beauty brand. The poster features her impeccable beauty, thereby unveiling the brand's name. The caption reads, "Today we are extremely thrilled to reveal six years of relentless effort and love. We've poured our hearts into curating products that are as unique as you are, with formulas that are backed by nature & modern science with nano technology and designed to elevate your self-care routine. Join us on this self love journey and say hello to healthier, glowing skin! We introduce @9SKINofficial. The labor of Self love you deserve is now brewing to be discovered. Because we believe Self love is all we need. The 9SKIN journey begins on the 29th of September 2023. Prepare for an amazing skincare experience!"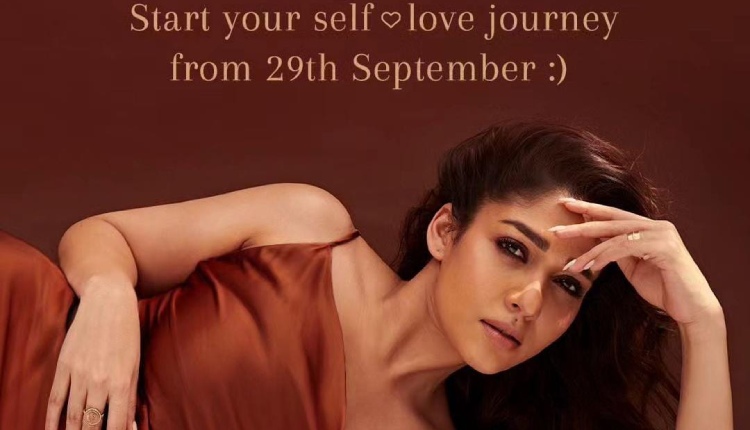 It is clear that the actress' skincare beauty line will be embarking its journey from 29th September. 9SKIN is all about Self Love as it is what we all need. Rightly defined, the beauty line will be a hit even before the launch. Not to mention, Nayanthara is also the Co-founder of the brand, The Lip Balm Company wherein they produce and sell plant-based, vegan, and preservative-free natural lip balms for all including sensitive lips, children, mommies and men.
Apparently, Lady Superstar's 9SKIN skincare beauty launch makes us to compare it with an international actor-singer, Selena Gomez's Rare Beauty line. They both share a similarity of encouraging the enhancement of self love. While Selena Gomez's beauty brand is all about celebrating everyone's uniqueness and enhancing the mental health, Nayanthara's brand-new beauty line is all about the self-love that each one deserves. However, let's wait until 29th September to experience Self Love with 9SKIN.
We will be delighted to have your thoughts and feedback. Please write to us at [email protected]
Follow Life and Trendz on Instagram:https://www.instagram.com/lifeandtrendz/
Facebook: https://www.facebook.com/lifeandtrendz
Twitter: https://twitter.com/LifeandTrendz