Short hair has become a fashion statement in the world of cinema, and South Indian actresses are no exception. It is difficult to nail short hair, but some South Indian actresses nail it and how! These talented women have not only captivated audiences with their stellar performances but have also made heads turn with their fabulous short hairstyles. Let's take a closer look at some of the leading South Indian actresses who have nailed the short hair look.
1. Samantha Ruth Prabhu:
One of the most popular actresses in South Indian cinema, Samantha is known for her versatility. She effortlessly pulled off the short hair look, both in her current appearance and in movies like "Oh Baby!" and "U-Turn." Samantha's charismatic presence combined with her chic hairstyle has earned her a special place among the trendsetters.
You may also like: South Indian Actresses who had cosmetic surgery to enhance their beauty 
2. Tamanna Bhatia: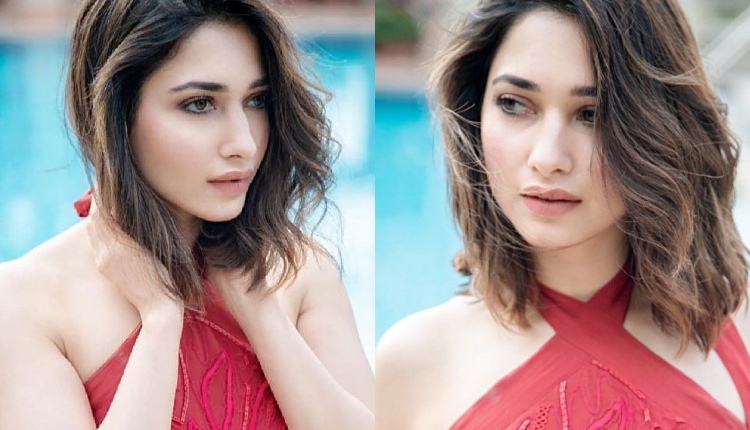 Tamanna Bhatia, who has worked in multiple film industries, including Tamil and Telugu, is a true style icon. She sported short hair in various movies, bringing a fresh and modern vibe to her on-screen characters. Tamanna's confidence and grace make her short hair look incredibly appealing.
3. Mrunal Thakur:
Mrunal Thakur, known for her roles in Telugu and Tamil cinema, is a talented actress who effortlessly transitions from one character to another. Not afraid to experiment, she has sported short haircuts and even rocked an asymmetrical bob, showcasing her versatility and style. Mrunal's short hairstyle perfectly complements her radiant smile and undeniable charm.
4. Nazriya Nazim: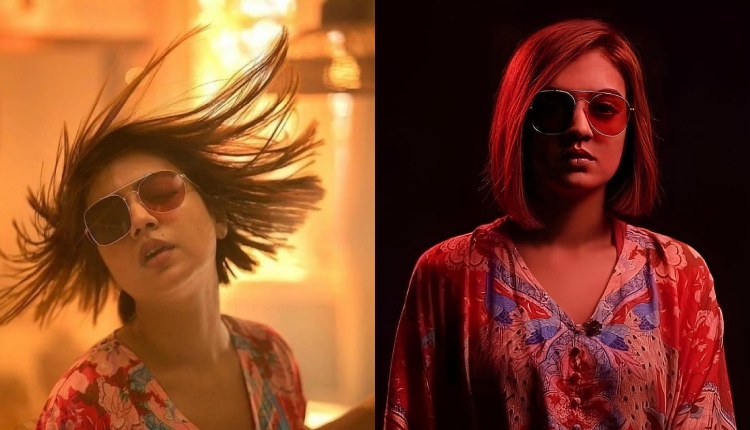 Nazriya Nazim is an actress who has made a mark in the Malayalam film industry. With her adorable looks and incredible acting prowess, she is a favourite among audiences. Nazriya embraced short hair for a film, showcasing her ability to experiment with different styles while still looking effortlessly beautiful.
5. Trisha Krishnan:
Trisha Krishnan is a versatile actress who has worked predominantly in the Tamil film industry. Though her short hair phase was short-lived, it left a lasting impression on her fans. Her gorgeous short hairstyle perfectly accentuated Trisha's elegance and poise, leaving everyone in awe.
6. Parvathy Thiruvothu:
Parvathy Thiruvothu, a powerhouse performer in Malayalam cinema, is known for her solid on-screen presence. n movies like "Bangalore Days" and "Charlie," she flaunted a short hair look that perfectly matched her charismatic personality. She confidently sported the short hair look, perfectly embodying her fearless and independent characters. Parvathy's short hairstyle symbolizes her boldness and determination.
7. Shraddha Srinath: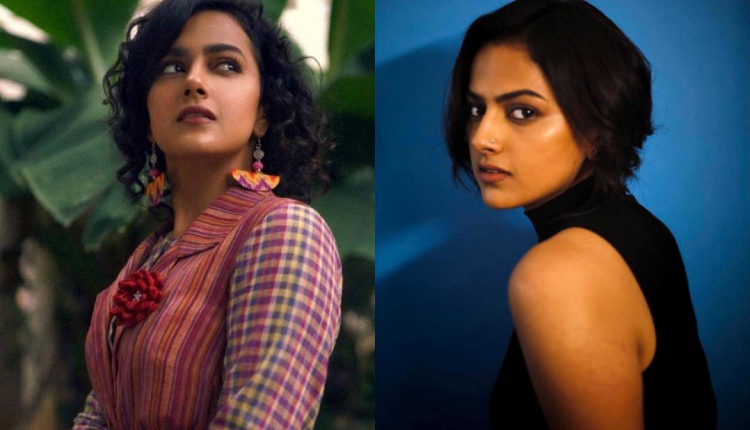 Shraddha Srinath is an actress who has worked in both Tamil and Kannada cinema. With her natural talent and striking features, she effortlessly embraced the short hair look for a film. Shraddha's short hairstyle accentuates her strong personality, making her a true style icon.
8. Priyanka Mohan:
Priyanka Mohan is a rising star in the South Indian film industry, known for her appearances in Tamil and Telugu movies. She opted for a short hair look in one of her films, showcasing her ability to experiment with different styles. Priyanka's short hairstyle perfectly complements her youthful charm and adds an extra layer of charisma to her on-screen persona.
These South Indian actresses have proven that short hair can be both trendy and glamorous. From Samantha's current style to Trisha Krishnan's brief but beautiful experiment, these South Indian actresses have confidently nailed the short hair look, leaving a lasting impression on their fans. Their ability to embrace different hairstyles while maintaining their undeniable talent is a testament to their versatility as performers.
We will be delighted to have your thoughts and feedback. Please write to us at [email protected]
Follow Life and Trendz on Instagram:https://www.instagram.com/lifeandtrendz/
Facebook: https://www.facebook.com/lifeandtrendz
Twitter: https://twitter.com/LifeandTrendz