Indian men have become fashion mongers in recent times. Especially when it comes to stylish hairstyles, the Indian trend has much to offer. From hair colors to gels, men are trying out everything that comes in the fashion market. Moreover, Indian hairstyles have various options that serve different face shapes and jawlines. They are not just fashionable but also practical and versatile. Here, let us look at some of the best and trendy Indian hairstyles for men – 2023 edition.
Textured Crop
Textured crops are great for men with short hair. It also suits every face type from round to long. Especially textured crops are great if you have a diamond-shaped face. It is a short haircut where the sides and back are often cut shorter than the top portion. Also, it looks great on any Asian man, as their hair is excellent for creating texture. It is also extremely beneficial for men who have a receding hairline. The short and close trim around the edges will not only give a dapper look but also concentrates attention along the crown area. Thus it is a great approach to counteract hair loss while maintaining a trendy hairstyle.
You may also like: Adoring Hairstyles for Men with Long Hair
Messy Man Bun
If you are looking for a cool Indian hairstyle for long hair, then a man bun is definitely a great option. Indian men can easily rock the man bun look. Also, it looks amazing on anyone with longer and fuller hair. Men with curly and messy hair can also pull off this look with ease. Moreover, this messy man bun looks absolutely dapper when paired with a beard. A gentle pullback of your unruly hair also ensures minimal hair loss. Thus, it is the most unique as well as sassy hair-do that suits most men.
Curly Curtains
Men with medium-long and long hair can go with curly curtains. Especially it is for those with messy or curly hair. In this Indian hairstyle, the long curly hair is parted down at the center. This gives the appearance of two curtains along your forehead. But this hairstyle looks great only on voluminous hair. You can also use sea-salt sprays and volume mousse for a more fuller-look. Also, it's important to maintain its shape and texture for a classy rugged look. Thus it is quite on the high-maintenance side.
Classic Quiff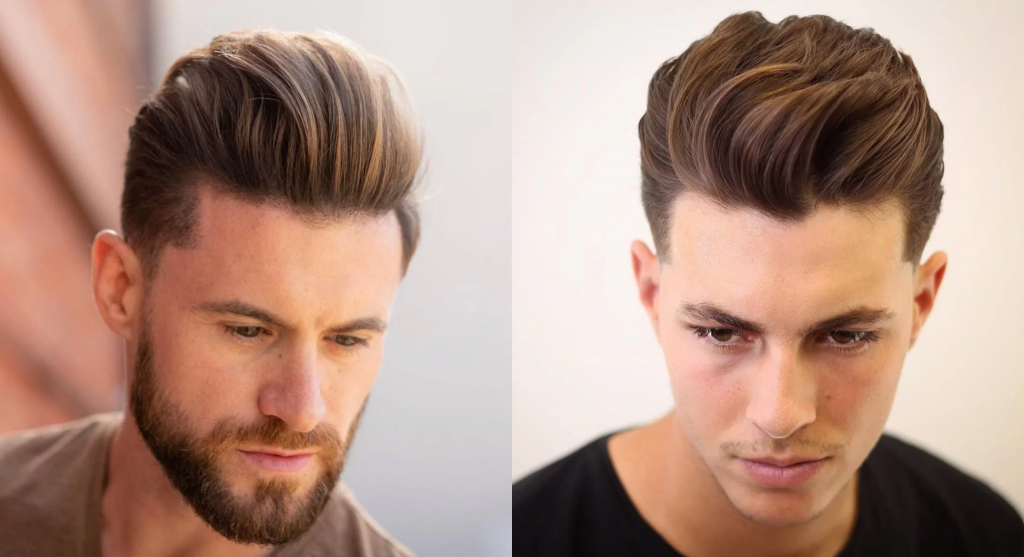 This Indian hairstyle is slightly different from the textured crops. A classic quiff looks great on medium-length hair. In this hairstyle, the length is maintained in the top portion, especially in the front. Furthermore, the hair is shortened along the sides and the back. It is quite a classic haircut that suits everyone from college kids to officegoers. The hairstyle looks fantastic for every event and also requires little maintenance. You can just comb your quiff with a gel or wax for a much dapper look.
Wavy Messy Spikes
Another easy-to-maintain hairstyle that looks great for every outfit is the wavy and messy spikes. Though it is on the less maintenance side, you will need some styling products to nail this look. Also, this gives a classic boy next door image. This look is specially tailored for wavy hair men. Curly hair men can also try this look soft spikey look with the help of texturizing spray.
With this, our top 5 list of best Indian men's hairstyles come to an end. Do try these hairstyles in the upcoming year.
We will be delighted to have your thoughts and feedback. Please write to us at [email protected]
Follow Life and Trendz on Instagram: https://www.instagram.com/lifeandtrendz/
Facebook: https://www.facebook.com/lifeandtrendz
Twitter: https://twitter.com/LifeandTrendz