Catch Naezy a.k.a Gully Boy Perform His Debut Album Maghreb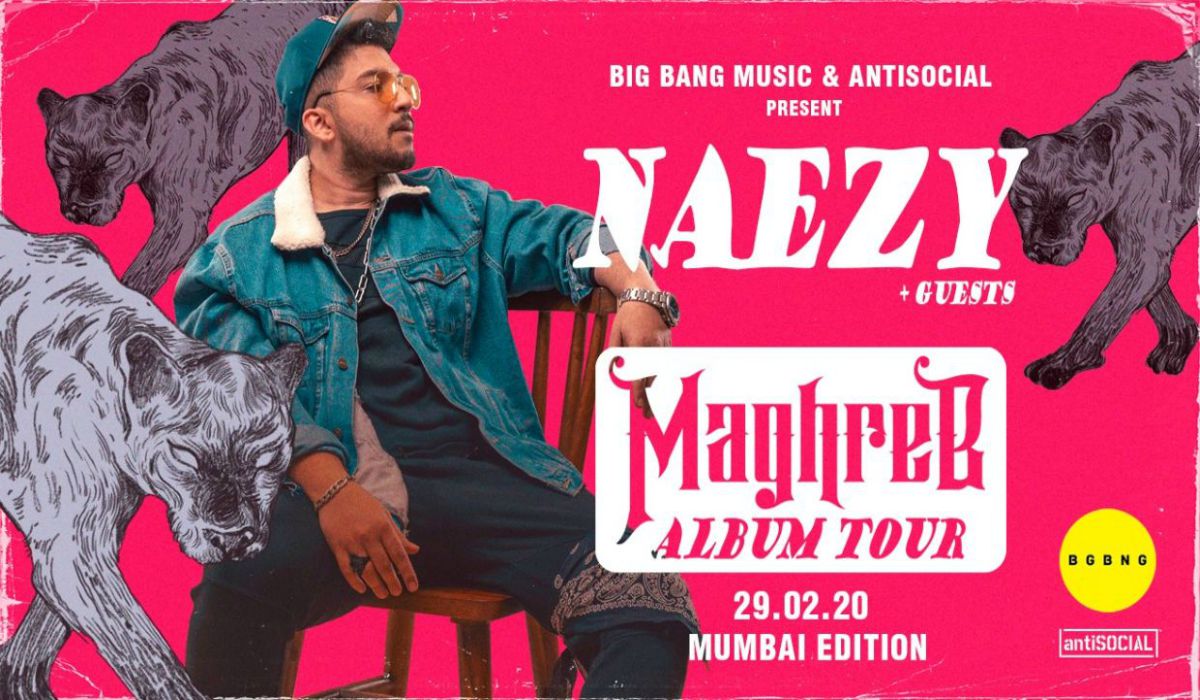 Mumbai's very own rapper Naezy is launching his debut album and performing all the sets at antiSocial on February 29 from 9 PM onward, and all the rap fans who've seen (and loved) his story in Gully Boy, you've got to bookmark this!
Watch NAEZY perform his debut album, Maghreb , LIVE for the first time ever with an all-new set! NAEZY is joined by some of the best talent from the Hip-Hop community to celebrate his album and the revolution in Desi Hip Hop! The Mumbai-based rapper AKA Gully Boy kickstarts his India tour on home turf and you better be there!
Maghreb is a celebration of NAEZY's six year journey in Hip Hop which started with his song 'Aafat', a song that caused a revolution in the Desi Hip Hop scene. The Maghreb Album Tour is a celebration of just that! Maghreb (Urdu for 'West') is a testament to how Hip Hop, even though a western concept, has inspired him to create a unique form of expression through Indian influences.
Powered by Big Bang Music and antiSocial, this event seems to be a high-octane one!
Venue: antiSOCIAL, Mathuradas Mill Compound, 242, Lower Parel, Mumbai, Maharashtra 400013
When: Saturday, 2 9 th  February 2020
Timing: 9 PM onwards
Price: INR  299