Rainy days force us to stay inside and get comfy. We all love to relax and enjoy the weather during such days. Also, we will undoubtedly feel sleepy due to the humidity. However, is there anything more soothing than a cold climate? Furthermore, remaining inside while watching a comforting movie is really calming. Here are some suggestions regarding movies to watch on a rainy day.
The Intern
This Nancy Meyers special can definitely make a bad day better. The movie also stars Anne Hathaway and Robert De Niro. The story is about a 70-year-old widower who joins as an intern at an online fashion site. This movie is undoubtedly a joyous emotional rollercoaster journey. The Intern is available for you on Netflix.
You may also like: Weekend Netflix Party: Top Movies to Watch
Back To The Future
This movie is a science fiction trilogy. The story's protagonists are a high school student and a scientist who travels across several times. They just try to correct the mistakes brought on by the time-travelling machine. It is such a cheerful picture that makes you smile whether you view it for the first time or a hundredth time. In addition, this film skillfully combines science fiction and humour.
Little Miss Sunshine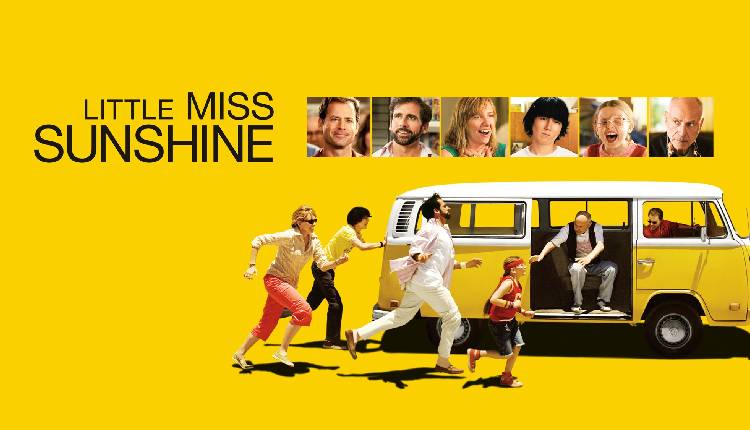 This film's title (sunshine) gives an additional reason to be on this list. The story follows a family as they travel across the nation to support their daughter's participation in a beauty competition. It is a feel-good road trip kind of movie. Also, the trip transforms the dysfunctional family's life. This movie is present on Disney+Hotstar.
Kannathil Muthamittal
This Tamil movie from Mani Ratnam revolves around an adopted child – Amudha. The movie has some feel-good as well as heart-wrenching scenes. At present, the movie is available on Netflix. Kannathil Muthamittal is also a perfect treat for your eyes and ears. The music will definitely make you warm and cosy.
Anbe Sivam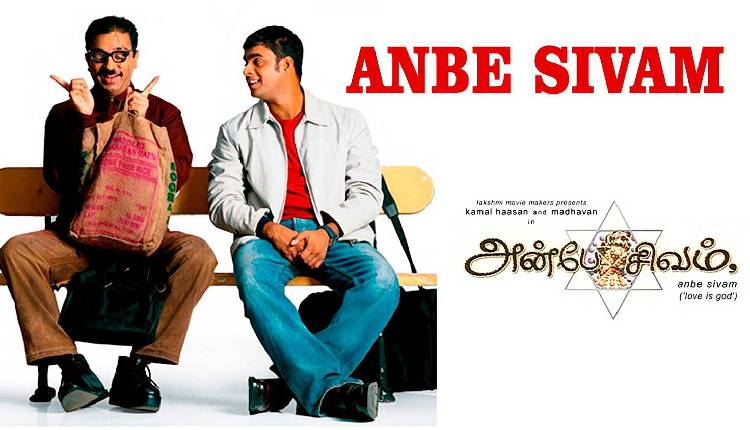 Anbe Sivam is a fantastic tale of a man who discovered God among good deeds. Despite sounding preachy, it was received quite admirably. The dialogues between Kamal Haasan and Madhavan are filled with metaphors and humour. Also, it ranks among the best Tamil movies ever made. This heartwarming Tamil movie is available on Amazon Prime.
Rhythm
This film received high praise from critics for its moving narrative and outstanding music. It is a mature love story with many heartwarming aspects. The film focuses on the relationship between a widower and a single mother. The leading actors Meena, Jyothika, Arjun, and Ramesh Arvind did their best. Also, A.R. Rahman's songs aided in the movie's success. You can definitely watch this movie with your family on Prime.
Bangalore Days
The Malayalam industry is known for its light-hearted movies. One such gem is Bangalore Days. The movie revolves around three cousins and their love life. This fun-filled movie is available on Disney+Hotstar. This movie can easily spread joy among its viewers.
Ustad Hotel
Another Malayalam drama on the list is Ustad Hotel. This movie is also found on Disney+Hotstar. The film covers the passion behind making food. This movie can definitely make you feel hungry. So do watch this cosy movie with your hot meal on a rainy day.
Dear Zindagi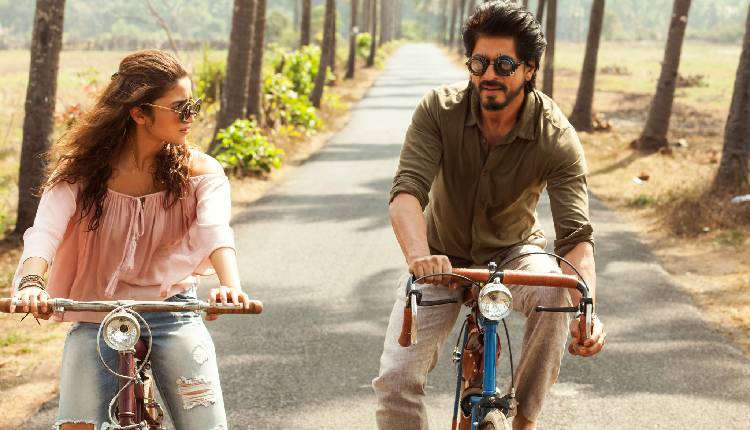 The film stars Shah Rukh Khan and Alia Bhatt and is available on Netflix. This is a film that excels with a great script and top-notch performances. The dialogues between the leads will definitely linger in your mind. Every time you view this movie, you'll come away with a new insight and a warm sensation in your heart.
Zindagi Na Milegi Dobara
This Hindi movie revolves around three friends and their trip to Spain. The movie is available on both Prime and Netflix. The movie is packed with funny moments. This will definitely remind you of your childhood buddies. This movie also shows that only success is not directly proportional to joy.
Hope, we covered some light watch movies in most languages. Now pair up your movie with some hot tea and fritters and enjoy your day!
We will be delighted to have your thoughts and feedback. Please write to us at [email protected]
Follow Life and Trendz on Instagram: https://www.instagram.com/lifeandtrendz_com/
Facebook: https://www.facebook.com/lifeandtrendz
Twitter: https://twitter.com/LifeandTrendz