The weekend is almost here, which is fortunate for you because Netflix has been releasing some incredible movies that you must watch at least once. These films range from entertaining to profoundly meaningful to simply mind-blowing in some cases. Whatever Netflix movie category you're searching for, we've got what you need. Let's look at some of the most recent Netflix movies that we think you should watch with friends this weekend!
Top Netflix Movies to Watch Right Now:
The Stranger
This one is for all of you Netflix thriller fans. In this suspenseful Australian crime thriller, Joel Edgerton plays an undercover police officer who befriends a suspected murderer (Sean Harris from the Mission: Impossible films) in the hopes of getting close enough to acquire information. However, he gets into a really deep hole, and if he goes any further, he'll lose himself completely. Although it doesn't pioneer anything new, the performances are excellent. The Stranger, a Netflix-exclusive limited series by Harlan Coben, should not be confused with this one.
You may also like: 5 Simple Beauty Tips for the Day
Enola Holmes 2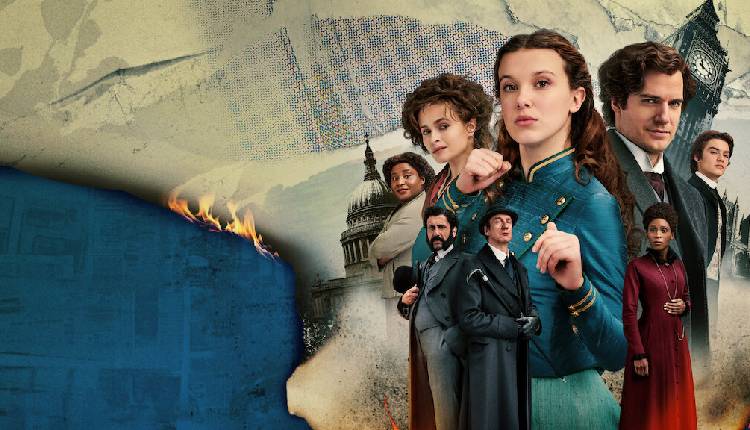 Enola Holmes has returned! And just in time for you to enjoy it with your friends during this cosy season. Millie Bobby Brown, who starred in Stranger Things, has another successful mystery film series in which she portrays the younger sister of Sherlock Holmes. Henry Cavill, who has appeared in numerous franchises both on and off of Netflix, plays Sherlock. The sequel is a lot of fun thanks to Brown, who, according to Jordan Hoffman in his review for TV Guide, "turns what could be just another disposable tween- and teens romp into a genuine delight." Brown is "a natural born comic with a hydrogen bomb's worth of screen charisma."
Do Revenge
Teen comedy as you've never seen it before. Do Revenge, starring Camila Mendes from Riverdale and Maya Hawke from Stranger Things, centres on an uneasy alliance between Drea, a once-popular student, and Eleanor, a newcomer. They come up with the ideal plan to aid each other in exacting revenge after being mistreated by friends and ex-lovers. With unexpected plot turns, witty humour, a killer soundtrack, and epic cameos from Sarah Michelle Gellar and Sophie Turner, this will be all you need this weekend.
The Good Nurse
In this suspenseful drama, Oscar winners Eddie Redmayne and Jessica Chastain portray the terrifying case of Charles Cullen, a nurse who is suspected of having killed hundreds of people while working as a nurse at healthcare facilities in New Jersey and Pennsylvania. Cullen is known to have killed 29 people, according to reports, and 29 more are known to have died. Cullen is portrayed by Redmayne, and Amy Loughren, a nurse who was crucial in catching Cullen, is portrayed by Chastain. The movie is thrilling and ideal for Grey's Anatomy and true crime fans.
Jexi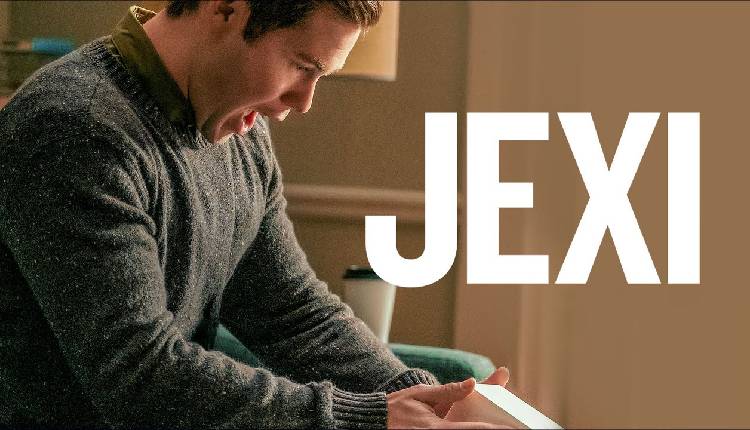 This partial parody of Spike Jonze's Her centres on Phil, an unhappy San Franciscan who is overly dependent on his phone. When he receives a new phone, Jexi (narrated by Rose Byrne), a super-intelligent digital assistant, his life is forever altered. Jexi uses bullying and browbeating to force him out of his comfort zone. It works, and he begins dating Cate (Alexandra Shipp), the daring proprietor of the local bike shop. Jexi, on the other hand, becomes envious. It's a cheesy, trite romantic comedy with a lot of plot issues, but more importantly, it has a few really good laughs. What's even better is that it lasts less than 90 minutes. There should be more short movies!
Luckiest Girl Alive
In this psychological suspense film based on a best-selling book by Jessica Knoll, Mila Kunis plays the lead role. Kunis portrays Ani, a New York magazine journalist who appears to have moved past a traumatic high school incident on the surface, but holding onto a secret from the past can cause issues in the present. Was Ani more of a victim, perpetrator, or both? Find out in this well-made film in the Hulu limited series style.
If Beale Street Could Talk
The 2018 sequel to Moonlight by Barry Jenkins is yet another masterpiece that solidified Jenkins' status as one of the most intriguing filmmakers working today. If Beale Street Could Talk, a moving novel by James Baldwin about two lovers who want to have a child despite the father being imprisoned for a crime he didn't commit, was the emotional inspiration for this filmmaker's poetic eye for colour, lighting, and camera angles. If Beale Street Could Talk is currently streaming on Netflix, so if you missed it when it first came out, you should watch it right away to find out on your own why Regina King won the Best Supporting Actress Oscar.
We will be delighted to have your thoughts and feedback. Please write to us at [email protected]
Follow Life and Trendz on Instagram: https://www.instagram.com/lifeandtrendz_com/
Facebook: https://www.facebook.com/lifeandtrendz
Twitter: https://twitter.com/LifeandTrendz