Our movies are now more aware compared to they were ten years ago about how important female protagonists are. This has led to the emergence of a wide range of movies that focus on different aspects of women's lives and feature strong female characters, even sometimes written by other women. Whenever it comes to depicting female protagonists, Indian cinema does not limit itself to only covering topics of marriage and motherhood. Beyond the stereotypical depictions that limit women to domestic or caring roles, their positions in the workforce are now being favourably explored. In honour of Women's Day, let's take a look at some of the best women-lead movies of Kollywood to watch.
Women-Lead movies of Kollywood to watch:
Saani Kaayidham
Keerthy Suresh, playing a fantastic character, stole the show in Arun Matheswaran's Saani Kaayidham. The idea of "An eye for an eye" was discussed in the film. The film's most notable aspect was the woman's rage, despite the fact that the story wasn't particularly original or unheard-of. Keerthy Suresh wishes to exact revenge on everyone who had violated her and destroyed her family, so she donned the sleeves of the fictional character Ponni. Ponni seeks vengeance for her daughter in the same ferocious and gory manner as just a mom dog or cat would if we attacked one of their young. Women in blood, vying for retribution, are rarely depicted in films. Due to her portrayal of a fearsome and audacious woman, Saani Kaayidham remains an amazing film to watch.
You may also like: Ayali: A Story of Female Victory
36 Vayadhinile
Tamil comedy-drama 36 Vayadhinile from 2015 was directed by Rosshan Andrews. As the protagonist in 36 Vayadhinile, Jyothika makes her eight-year absence from Tamil filmmaking official. Siddhartha Basu, Rahman, Abhirami, as well as Nassar, complete the remainder of the cast. The soundtrack for the movie was composed by Santhosh Narayanan, and also the cinematography and editing for the film were handled by R. Diwakaran and Mahesh Narayanan. The story of the film is about how a 36-year-old woman overcomes serious challenges postured by a patriarchal culture to regain her lost charisma. It is the kind of movie you would need to watch when you're feeling down and would like some inspiration. You can watch it whenever you want on prime Video, and IMDB gives it a 7 out of 10.
Gargi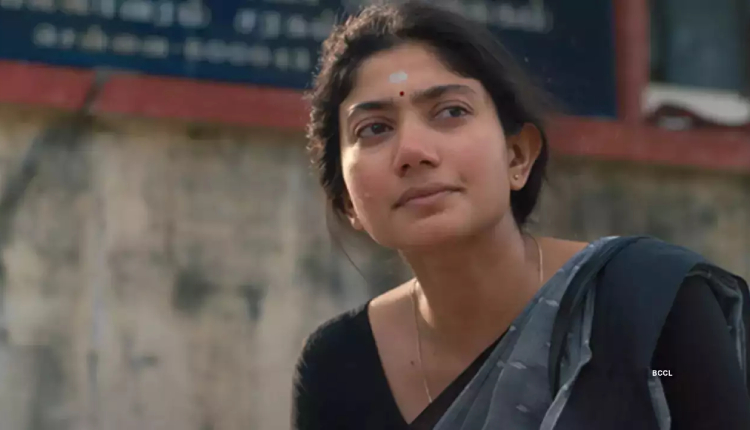 The plot of Gargi, which starred Sai Pallavi, focused on her battle to prevent her father from being wrongfully convicted in a POCSO case. Child sexual abuse was a very delicate subject that was brilliantly handled in the movie. Although the majority of the characters in the film were women, the subject matter was female-centric, and Sai Pallavi was the movie's presenter. She does everything in her power to help her father as a daughter. The film ultimately stands out because of what she does after learning that her father was not wrongfully convicted. Sai Pallavi unquestionably rocked it in the lead role of the message-driven film.
Anel Meley Pani Thuli
Anel Meley Pani Thuli, a straightforward movie about rape and abuse, featured Andrea Jeremiah as the star. Andrea, who is well-known for her acting skills in Taramani, once more hits the mark hard with her genuine portrayal of Mathi, the victim. Simply put, the plot of the film revolved around Mathi's battle to secure the conviction of her rapists. The movie was nevertheless significant because what our nation lacks today is the prosecution of rapists. The issue of sexual abuse will never go away from the conversation. In an effort to improve the world for rape and sexual assault victims, this movie turns into yet another one.
Ammu
Ammu, a film by Charukesh Sekar, was about domestic violence, another crucial issue. Particularly following the COVID-19 lockdown, domestic violence and abuse have become more prevalent in India. Ammu, starring Aishwarya Lekshmi, tackled this subject head-on and accurately depicted the struggles of a victim of violence at home. The movie seemed to have the right intentions, trying to raise awareness among viewers about the issue at hand, even though the story could have used a little more resolve. Performance is a key consideration with such a weighty subject. One scene in the movie, in which Aishwarya Lekshmi cleans her face after being attacked by her husband for the first time, is proof of how well she performed throughout the whole thing.
We will be delighted to have your thoughts and feedback. Please write to us at [email protected]
Follow Life and Trendz on Instagram:https://www.instagram.com/lifeandtrendz/
Facebook: https://www.facebook.com/lifeandtrendz
Twitter: https://twitter.com/LifeandTrendz