We had not expected to hear such news today. Manobala, a legendary actor who was first a filmmaker, has died at the age of 69. Through his partnerships with humorists from various generations and the use of his signature slapstick humour, he consistently paved the way for himself as a comedian. For the previous two weeks, he reportedly received treatment for liver-related issues at his home. And the public was already aware that he had been receiving treatment for age-related issues in recent months. His home in Chennai's LV Prasad Road, Saligramam, will be the location of his final resting place, according to the information available.
Many South Indian celebrities have expressed their sorrow over the tragic news on social media platforms such as Twitter. Rajinikanth, in particular, paid a heartfelt tribute on his Twitter account. He tweeted in Tamil, and the translation would be: "I am deeply saddened by the death of my dear friend Manobala, a famous director and actor. My heartfelt condolences go out to his family. May his soul find peace." Rajinikanth and Manobala have appeared in a number of films together. Chandramukhi is the most well-known to all South Indian fans.
His guru, Bharathiraja wrote, "The disappearance of my student Manobala is irreplaceable and disastrous to me and our Tamil Cinema world."
Many other Tamil celebrities, including actors Sathyaraj, Radhika Sarathkumar, and Karthi, also expressed sympathies to the late Manobala on Twitter. One of the first celebrities to announce the news was actor-director GM Kumar.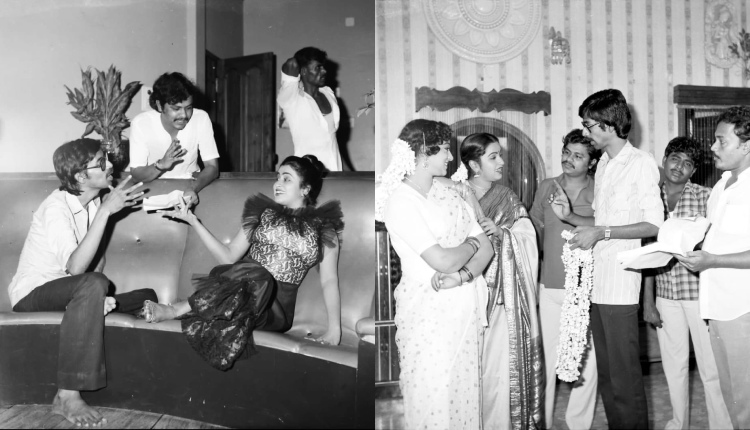 Radhika Sarathkumar posted a few throwback photos along with an emotional note. "I am so heartbroken. Just this morning, I called and asked where he was so that I could go and visit him. I was shocked beyond belief. We shared so much professionally and personally, we both learned, laughed, fought, ate together, and had long conversations about many things. He was a talented person who could adapt well to all situations. He'll be missed."
In the film "Puthiya Vaarpugal" in the 1970s, Manobala worked as the director Bharathiraja's assistant. Bharathiraja is also credited with bringing Tamil cinema out of studios and onto live stages. Over the course of a 35-year career, he has appeared in more than 450 films. At first, it might not have been to his advantage that he had a lanky build and a voice that was a little high. But as he transformed into a comedian, those turned out to be his strengths. He had the ability to make a comedic impact with simple lines, frequently delivered as questions. Being a friendly individual, he was known for his friendships that cut across large segments of the unstable film business.
Manobala had a special bond with everyone, including superstars Rajinikanth and Kamal Haasan and modern celebrities Ajith and Vijay. A good illustration of this is found in his Twitter feed. Wishes made for celebrities or other people in the public eye were genuine and heartfelt, not in the sugary tone typical of PR messaging. In 1982, he made his directorial debut with the movie "Aagaya Gangai." It is said that the film, which starred Suhasini and Karthik Muthuraman, did poorly at the box office. With "En Purushan Thaan Enakku Mattum Thaan," he was able to continue to rise from success to success. The film was a hit and inspired remakes in a number of Indian languages,
Up until the turn of the millennium, Manobala directed a few more films, some of which were hits. Among them were 'Oorkavalan,' 'Pillai Nila,' and 'Mallu Vetti Minor,' starring Vijayakanth and Sathyaraj. Additionally, Manobala oversaw the direction of some teleserials. As a comedian, he later reinvented himself and discovered his Midas touch.
Alongside other actors, Manobala found success as a comedian. He shared the screen with people his own age, including Karunas, Vadivelu, Vivek, Kovai Sarala, and Mayilsamy (who recently passed away). As well as actors of this generation, such as Santhanam, Sivakarthikeyan, and Soori. He gained popularity with the crowd because of his body language and dialogue delivery. He made his final on-screen appearance in the movie "Ghosty," in which Kajal Aggarwal plays the lead.
We will be delighted to have your thoughts and feedback. Please write to us at [email protected]
Follow Life and Trendz on Instagram:https://www.instagram.com/lifeandtrendz/
Facebook: https://www.facebook.com/lifeandtrendz
Twitter: https://twitter.com/LifeandTrendz