The season of love is the best time to talk about the best power couples on whom the fans are interested. There are certain high-profile couples all over the world. When it comes to Indian cinema, we can pick amazing power couples. Apparently, South Indian cinema incorporates best power couples for whom we cannot keep falling for. Before we start the article, you may have already visualized your favourite power couples. So, just read with us to see the best power couples of South Indian Cinema we collected under 'The Aphrodite Series'.
Surya and Jyothika: They are just Relationship Goals!
Married for almost 16 years, Surya and Jyothika are just throwing relationship goals. Fans are more excited to see them couple when they appear together for award shows. Recently, their photographs and videos of receiving National Awards along with their children broke the internet. Tamil cinema has several love couples in its album but this star couple stands out. The couple is blessed with two children, Diya and Dev. The star duo also worked in several projects among which Khakha Khakha is a huge blockbuster.
You may also like: 6 Celebrity Couple Throwing a Couple Goal 
Ajith and Shalini: The made-for-each-other couple!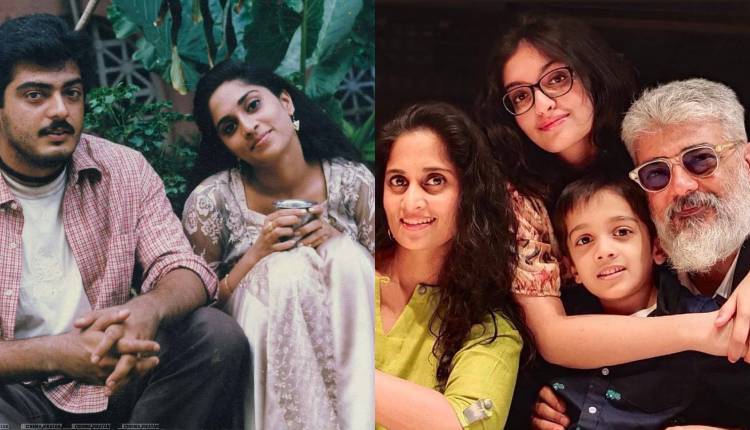 The Kollywood's cute pair – Ajith & Shalini throws the best couple goals. They realized their love for each other on the sets of Amarkalam movie which was their very first movie together. They promised each other and married for more than 20 years and enjoying a parenthood of two kids. Like Surya and Jyothika, this power couple makes the fans to be excited and overwhelmed. As the couple may not give public appearance often, the single picture of them together recently got the fans wrapped. Their bond grows stronger and stronger as the years goes-by.
Dulquer Salmaan and Amul Sufiya: 'Shipmates Forever!'
Finding the best friends in each other, the young Malayalam actor Dulquer Salmaan and his wife, Amul Sufiya are married for 11 years now. Gained a lot of women admirers, Dulquer left fans to shock as he is a married-handsome actor in the industry. They had an arranged marriage back in 2011 and are into parenting for their five-year-old daughter, Maryam Ameerah Salmaan. Known to be one of the fashionable couples, the power couple has enormous fans who set them as cute relationship goals.
Allu Arjun and Sneha Reddy: The fight-for-love is Real!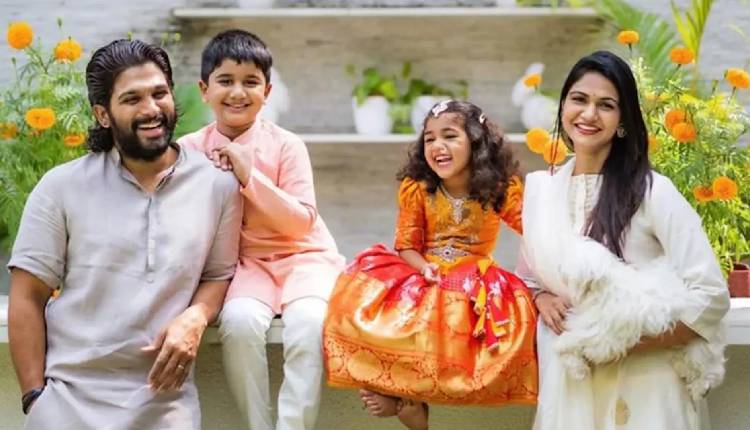 Allu Arjun, the leading Superstar of Tollywood, wedded Sneha Reddy in 2011 which was not an easy task for them to make it happen. They both fell in love when they met through their mutual friend. Both their parents were against their love. But the power couple did not give up as they believe in their love for each other. At last, they made it happen for them. The couple welcomed their first child in 2014, Allu Ayaan and later, a daughter, Allu Arha. Allu Arjun and Sneha are one of the most stylish couples in the town. Not only Allu Arjun, Sneha Reddy is absolutely a style icon as her stylish and fashionable outfits from top designers make us to hold our breath.
Yash and Radhika Pandit: Meant to-be-together!
The Rocky bhai, the entire world celebrates, is actually the hero of Radhika Pandit in real life. Yash and Radhika Pandit are one such power couple who made us believe in love. As their first impression on each other was just opposite, eventually, they fell for each other. This is because they are meant-to-be together couple. Yash and Radhika met on the sets of Nanda Gokula in 2004. The duo, later, confessed their love and got married in 2016 in Bangalore. They welcomed their first child in 2018. Since then, they are celebrated for their love and the healthy family. The fans cannot stop shipping them.
We will be delighted to have your thoughts and feedback. Please write to us at [email protected]
Follow Life and Trendz on Instagram: https://instagram.com/lifeandtrendz?igshid=Yzg5MTU1MDY=
Facebook: https://www.facebook.com/lifeandtrendz
Twitter: https://twitter.com/LifeandTrendz