The dreamy white wedding of Aadhi Pinishetty and Nikki Galrani became the talk of the town in recent days. Their wedding was in anticipation as soon as they got engaged on March 24th of this year. The Maragadha Naanayam co-stars tied the knot on May 18th at a luxury hotel in Chennai. The whole event was well-planned and customized by celebrity event designer Ambika Gupta; the founder of 'The A-Cube Project'. Here is everything you need to know about the dreamy wedding of Aaadhi and Nikki.
The Vibrant Haldi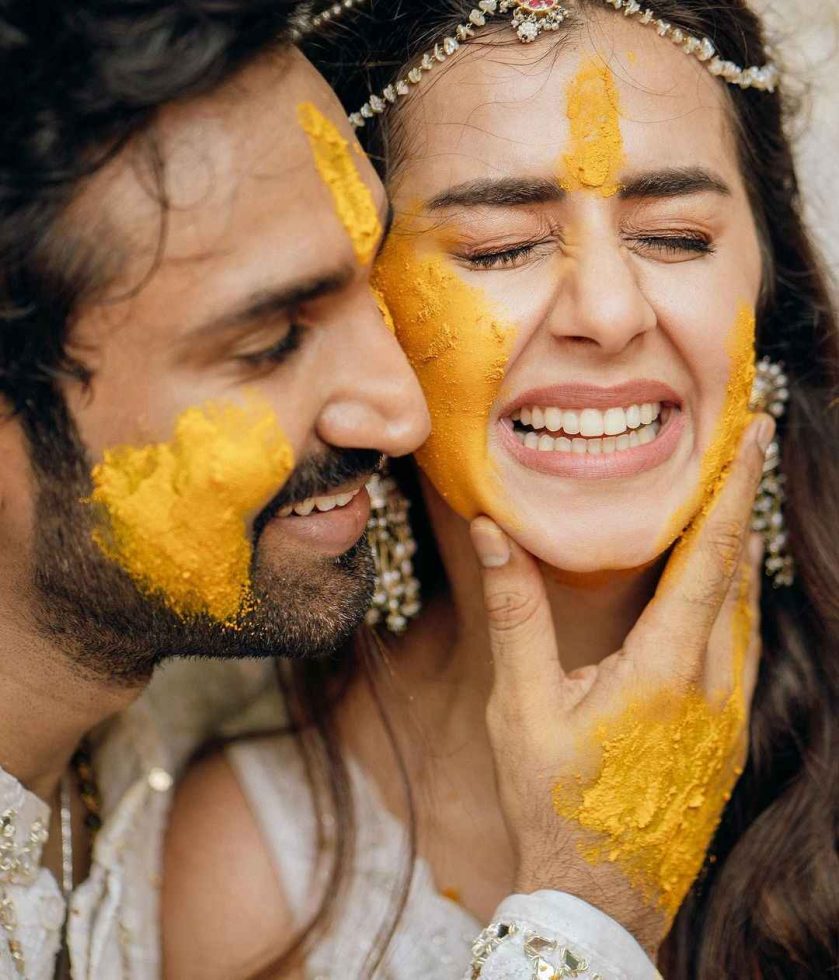 The Haldi ceremony happened on Tuesday, May 17 in Chennai. The Haldi was customized with a vibrant sunny vibe. The couples wore simple and elegant ivory clothing from Varun Chakkilam Label and were styled by Neeraja Kona. The auspicious amaltas tree or the golden shower tree was a part of the ceremony. This tree usually blossoms in the month of April and May. The yellow flowers and glorious trees went well with the theme.
Apart from this, the recent video of Aadhi, Nikki, Nani and Sundeep Kishan grooving to the 'Aluma Doluma' song during the Haldi ceremony went viral on social platforms.
The Golden Wedding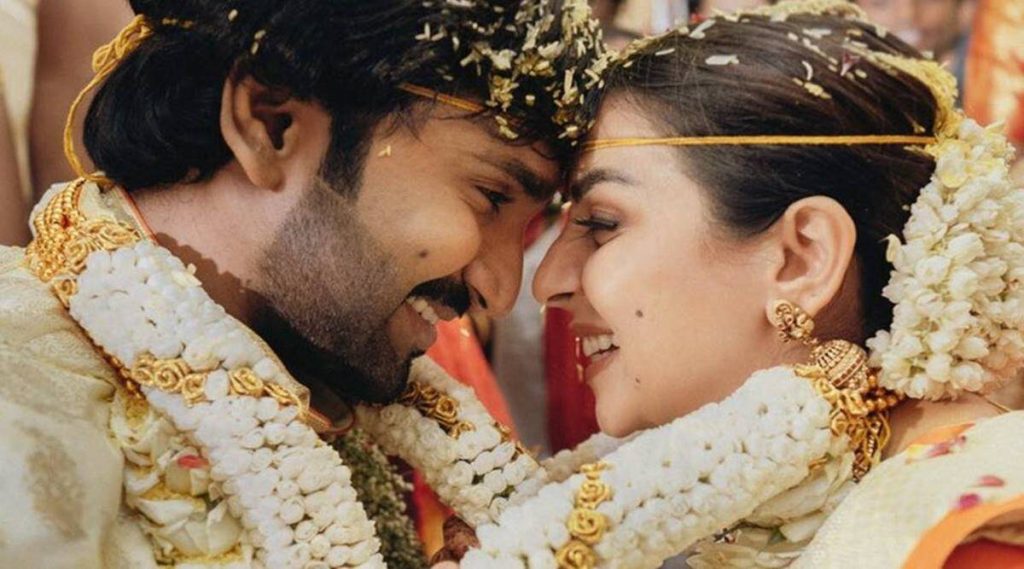 The wedding happened on May 18 at Leela Palace, Chennai. Aadhi and Nikki's wedding took place in a traditional Telugu customary. The wedding theme included hues of gold and white. White blossoms were the center of attraction as they represent love and prosperity. The customized decors were incorporated with golden kaliras, twinkling acrylic birds and white lotuses.
Nikki wore a gorgeous saree from the clothing brand Dasari Parvati and complimented it with vibrant jewels. Throughout the events, the couples were styled by their friend and celebrity stylist Neeraja Kona.
The Dreamy White Reception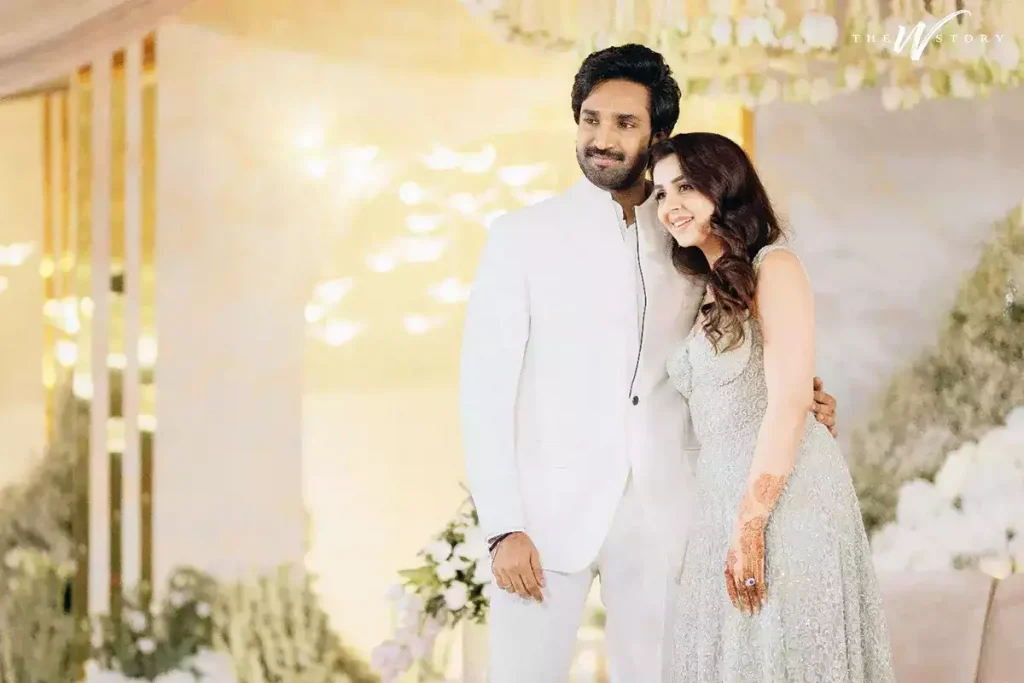 The reception happened around 7 pm in the same Leela Palace and the event was graced by friends and celebrities from the cine industry. Ilayaraja, Suhasini, Radhika Sarathkumar, Aishwarya Rajesh and actors Nani, Jeeva, and Sundeep Kishan adorned the event with their presence. The couple wore an outfit designed by Kresha Bajaj that complimented well with the fanciful white blossoms and lotuses. All these beautiful moments were captured by 'The Wedding Story'.
The most notable aspect of this wedding is the use of recyclable products. The decorative flowers were handcrafted with shola wood paper by artisans in Kolkata. They degrade easily and cause no harm to the environment. It also thereby provided employment to the Bengali artisan who practise this dying art form.
Thus all the wedding events looked both magnificent as well as serene with white flowers, diyas, floating candles, acrylic birds and kaliras. Aadhi and Nikki's wedding was not just a star-studded event but also a whimsical fairy tale.