First Single of Ponniyin Selvan II is out: 'Aga Naga' takes us to the romantic world of Vanthiyadevan and Kundavai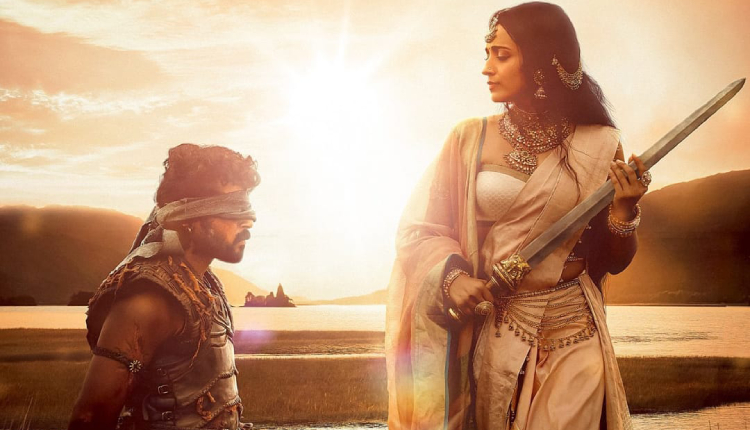 The second and the final part of Ponniyin Selvan is slated to release on 28th April. The Cholas are ready to hit theatres worldwide. Meanwhile, the expectation for the movie is surging and so for the songs of the movie. AR Rahman's musical magic has grabbed enough attention from the first part of Maniratnam's Magnum Opus. He never ceases to do so in the first single of Ponniyin Selvan II as well. The makers of the movie released the first single of Ponniyin Selvan II, 'Aga Naga' at 6 pm today as announced earlier.
'Aga Naga' is actually a background score that was experienced in the first part of the Magnum Opus where warrior Prince Vanthiyadevan, played by Karthi, and Princess Kundavai, played by Trisha, meets for the first time. It caught a wild attention amidst the audience. Similarly, 'Aga Naga' the new release has been started grooving and humming amidst fans. Sung by Shakthisree Gopalan and penned by Ilango Krishnan, the melodious piece of AR Rahman is released to make records. Take a drive to the romantic world of Vanthiyadevan and Kundavai here:
The first single of Ponniyin Selvan II features Vanthiyadevan and Kundavai engrossed in love for each other. The hours before its release both Trisha and Karthi tweeted on their respective social media handles in Tamil turning it out to be a fun conversation of Vanthiyadevan and Kundavai regarding the song.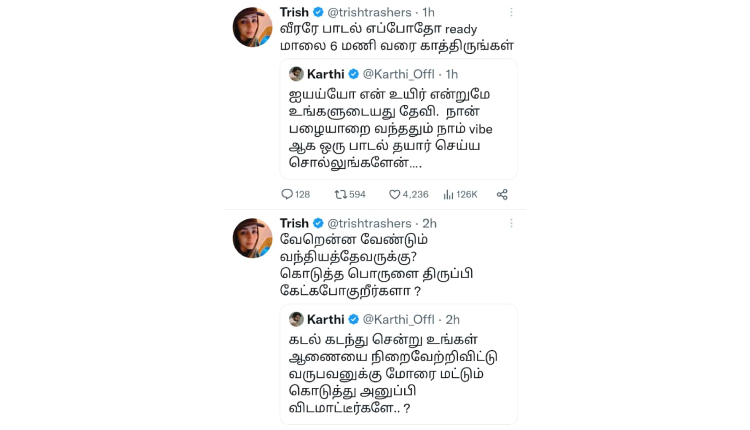 As the movie is based on the historical novel written by Kalki Krishnamurthy, Maniratnam did justice to the characters of PS I through the response from the audience and the critics. He even made people to turn pages to read the story as he ends the first part with a twist. The legendary director will do the same when it comes to Ponniyin Selvan II as the expectations are high. Maniratnam's Magnum Opus also features Aishwarya Rai, Vikram, Jayam Ravi, Prakash Raj, Sarath Kumar, Prabhu, Vikram Prabhu, Parthiban, Rahman, and others. It will be a big winner for sure! However, let's wait the movie hit the big screen until then we shall hum to the beautiful melody – 'Aga Naga'!
We will be delighted to have your thoughts and feedback. Please write to us at [email protected]
Follow Life and Trendz on Instagram:https://www.instagram.com/lifeandtrendz/
Facebook: https://www.facebook.com/lifeandtrendz
Twitter: https://twitter.com/LifeandTrendz