A girl from Pallavaram to being a fashion icon to being a savage queen, Samantha owns it all. The actress turned 36 today and we cannot keep calm because its her birthday. Samantha Ruth Prabhu has come a long now as it is the right time to look back. The 36-year-old actress is currently working on Citadel's Indian version alongside Varun Dhawan. Howbeit, the 'Shaakuntalam' actress has gone throw a lot which we did know. From being trolled for being divorced to combating physical illness, Samantha dealt with it gracefully. The comeback she gave against all odds is appreciable. Here are the times that we felt Samantha Ruth Prabhu is the strongest queen of South.
Her Raging Workout Sessions:
Time and again, Samantha posts her workout sessions on Instagram. Although she is one of the fittest actresses of the Cinema Industry, she inspires most people to dive into gym sooner or later. The actress did get back to her workout session like a raging queen post her auto-immune treatment. She just killed it with her strong attitude towards life. That's how inspiring she is!
The 'Oooaantavaa' Post: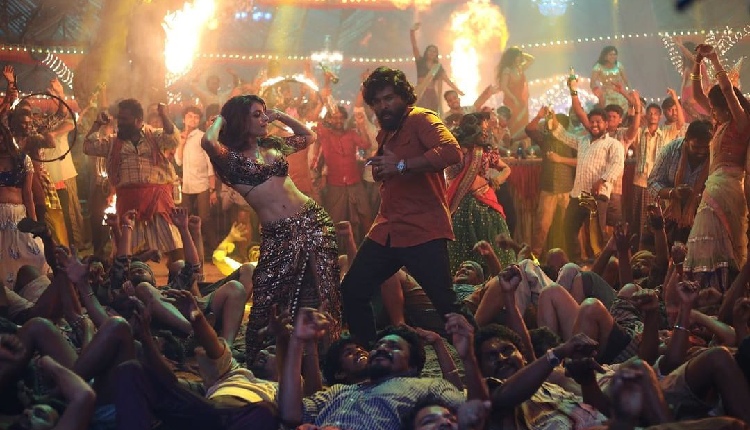 The 'Yashoda' actress did face a lot of trolls for her appearance in the song, 'Oooaantavaa' from Pushpa. Post her split-up with Naga Chaitanya, the actress had been teased and trolled on social media handles for taking up the chartbuster of Pushpa movie. But she smashed the trolls like a savage queen with a picture from song, "I played good , i played bad, i was funny , i was serious, i was a chat show host too.. i work really hard to excel at everything that I take up …but being sexy is next level hard work….phew #ooantavaooooantava Thankyou for the love 🤗♥️"
The Fashion Icon:
As Samantha conquers millions of fans' hearts, she does know how to do the same when it comes to fashion. The 36-year-old actress loves to experiment different clothes thereby throwing a major fashion goal. Be it a timeless piece of silk saree or a trendy modern outfit, she flaunts it like a queen. She sets her fashion choices at a pinnacle. The elegant appearance of her in every outfit speaks aloud and we cannot stop admiring her.
You may also like: Samantha's White Outfits for Shaakuntalam Promotions are pure fashion goals 
Her Myositis Post: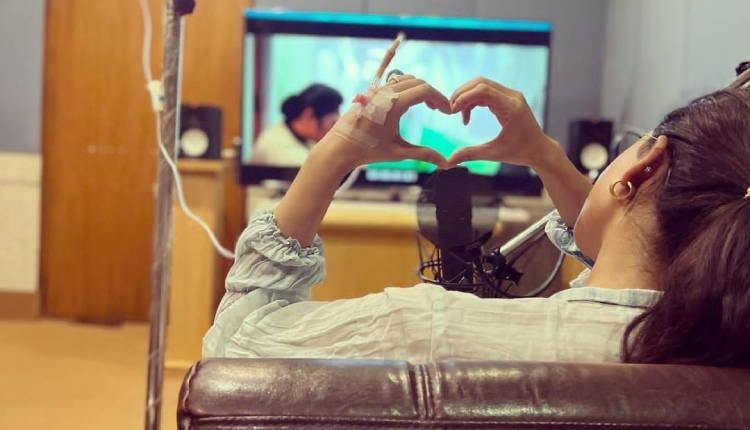 On October 2022, Samantha shared a post of her doing a dubbing for her movie while on her glucose drip. This was the first post that she made on her illness condition. She wrote, "Your response to the Yashodha Trailer was overwhelming. It is this love and connection that I share with all of you, that gives me the strength to deal with the seemingly unending challenges that life throws at me. A few months back I was diagnosed with an autoimmune condition called Myositis. I was hoping to share this after it had gone into remission. But it is taking a little longer than I hoped. I am slowly realising that we don't always need to put up a strong front. Accepting this vulnerability is something that I am still struggling with. The doctors are confident that I will make a complete recovery very soon. I have had good days and bad days…. physically and emotionally…. and even when it feels like I can't handle one more day of this, somehow that moment passes. I guess it can only mean that I am one more day closer to recovery. I love you.. ♥️ THIS TOO SHALL PASS"
There were several celebs who went on to wish her speedy recovery including Kiara, Kushboo, Kriti Sanon, Elli Avrram, and others. She did come through a long way thereby proving herself a strongest soul.
The Negativity Post her divorce:
When Samantha was divorced from her husband-actor, Naga Chaitanya, she was pushed to face a lot of online negativities. One of the Twitter users even took an extreme way of hatred towards the actress, "@Samanthaprabhu2 is a divorced ruined second-hand item who has 50 crores tax-free money robbed from a gentleman!." To this the actress gave a kind yet savage reply, "Kamarali Dukandar God bless your soul."
These are some of the incidents that made us feel Samantha, the strongest queen of South industry. From being a normal girl to the strongest woman, she won our hearts like a true queen. Happy Birthday to her!
We will be delighted to have your thoughts and feedback. Please write to us at [email protected]
Follow Life and Trendz on Instagram:https://www.instagram.com/lifeandtrendz/
Facebook: https://www.facebook.com/lifeandtrendz
Twitter: https://twitter.com/LifeandTrendz