The Singer-actress has been followed by millions of fans on her social media. On Saturday, Selena Gomez crossed over 400 million followers on her Instagram post Kylie Jenner and Hailey Bieber, her ex-boyfriend's wife, controversy. The 'Monte Carlo' actress posted a video of her over-laminated eyebrows on TikTok which she did accidentally. Later, Kylie Jenner posted a picture of hers and Hailey's perfectly laminated brows on Instagram with a caption "this was an accident?" This was taken to be them shading on Selena Gomez. However, amidst this drama, Selena Gomez becomes the first woman celebrity to hit 400 million followers on Instagram while surpassing Kylie Jenner.
Here's how Selena Gomez reacted on crossing 400 million: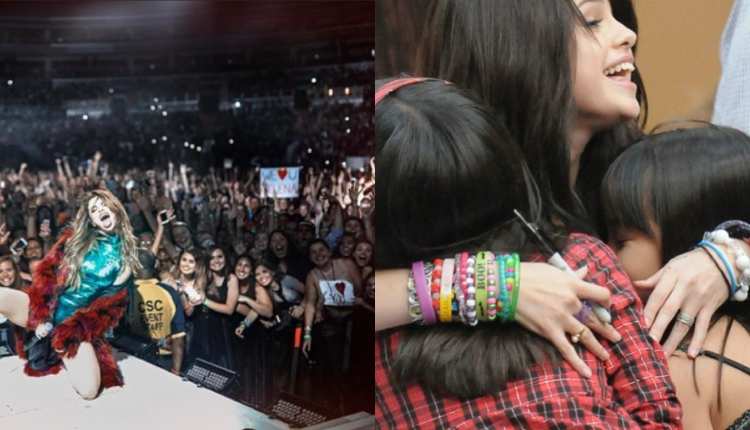 As Selena Gomez turns out to be one of the most followed personalities on Instagram, she reacts to this milestone by posting a few pictures from her concert and posing with her fans. While one of the pictures shows Selena hugging her fans, one happy and fun selfie with her fans and another one from her concert and as such. She also captions it as – "Wishing I could hug all 400 million of you". The comments below start following immediately.
You may also like: Samantha Ruth Prabhu flaunts a high slit maxi dress
Selena dropped a photo of her donning a white bridal gown: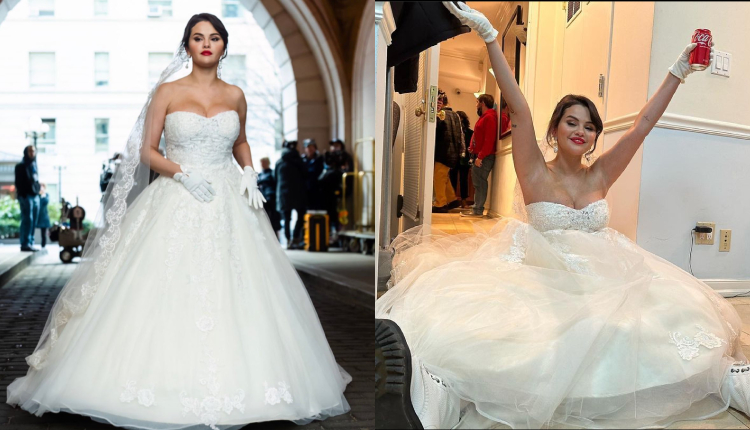 The Singer-actress has dropped behind-the-scenes of photos from the sets of 'Only Murders in the Building' Season 3 on Tuesday. She is seen wearing a wedding gown along with sheer veil. She also exhibits her white boots which she wears underneath the white bridal gown. The caption for the photo runs as – "I have no caption. Just a regular day at work." The official Instagram page of 'Only Murders in the Building' also shared a photo of her with Steve Martin and Martin Short. It definitely creates a 'father of the bride' moment.
Charles-Haden Savage, Mabel Mora and Oliver Putnam are the respective characters played by Steve Martin, Selena Gomez and Martin Short in the comedy-drama series – 'Only Murders in the Building.' The official announcement for the release of the third season has not yet been made. However, let's enjoy the blushing bride moment of Selena Gomez from the sets of the series until then.
We will be delighted to have your thoughts and feedback. Please write to us at [email protected]
Follow Life and Trendz on Instagram:https://www.instagram.com/lifeandtrendz/
Facebook: https://www.facebook.com/lifeandtrendz
Twitter: https://twitter.com/LifeandTrendz