Ugadi is actually the beginning of New Year in Hindu Calendar. It is celebrated across the Indian states including Andhra Pradesh, Karnataka and Telangana. Know for its varieties of cuisines, India is often referred to as the 'Land of Spices'. Spices? Spices are directly connected to this Indian state, Andhra Pradesh as it is highly cultivated here. India serves the menu of wide varieties of luscious foods from different states. When it comes to Andhra, the dominance of spices can be felt when you have a spoon of various dishes from the state's cuisine. The distinguished taste of Andhra foods is definitely a must-try one. So, On this Ugadi, we shall check out the foods we should never miss tasting at least from Andhra cuisine. From Hyderabadi Biryani to Pesarattu, you should never miss a chance of trying them. The article lists the must-have foods from Andhra cuisine. So, note it down to relish all the following must-have foods from Andhra when you visit next time.
Hyderabadi Biryani:
The delicious blend of rice, masala and spices serves the traditional Hyderabadi Biryani to your plate. It is considered to be one of the world-class biryanis which one should never miss tasting. So, you should never miss ordering this Mughlai dish when reaching Hyderabad. Just try it one of the best hotels of the city to relish the fullest.
You may also like: 8 Indian Side Dishes for White Rice 
Gongura Pachadi:
Like the famous Hyderabadi Biryani, Gongura Pachadi is most popular dish from Andhra cuisine. Your Telugu friend promises to buy you one when he or she returns from the hometown. Agree? It happens! The distinct taste of Gongura imparts that tangy pickle taste. It is surprisingly made using sorrel leaves. Mmmm… This is one of the palatable ways to cook spinach. So, Gongura Pachadi is a must.
Gongura Mutton:
Non-vegetarian dishes have a separate fanbase. Well, Andhra's cuisine is exemplary in its non-vegetarian delicacies. The ingredients added to prepare this special dish are – spinach, spices, potatoes and coconut milk which enhance the distinct flavour to it. So, next time, when you are in one of the cities of Andhra, just explore the cuisine and have this Gongura Mutton special.
Natu Kodi Pulusu:
Natu Kodi Pulusu is nothing but the spicy chicken recipe from Andhra cuisine. Ever planning to visit Guntur? Then this is a must as it tastes top-notch with the inclusion of poppy seeds. The poppy seeds provide an excellent flavour and lusciousness to the chicken dish. For those pepper chicken lovers, you cannot escape from the taste of Natu Kodi Pulusu. Like chicken curry or gravy, this special dish makes you crave for more.
Pesarattu:
This one is for all dosa lovers. Want to try spicy dosa from Andhra? Then this is the one for you. Pesarattu is a special mention in the must-have foods list. It is a blend of delish and healthy. It is mainly cooked using green gram, ginger, cumin and chilies. The dosa is traditionally served with ginger chutney and upma in several Telugu restaurants.
Pootharekulu: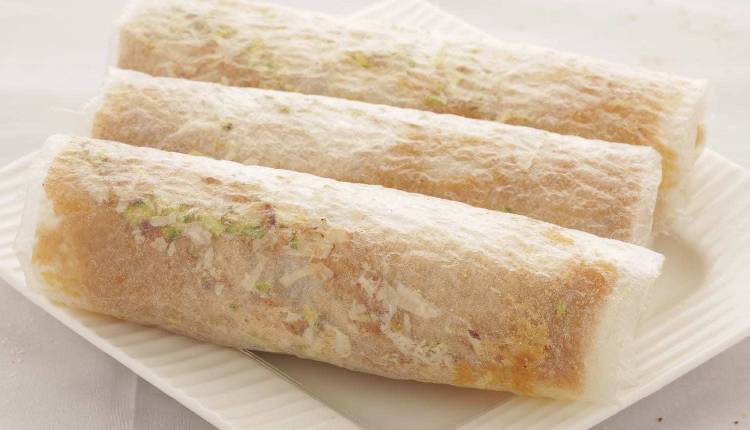 The lip-smacking sweet dish is one of the most popular sweets from Andhra. Like Gongura Pachadi, Pootharekulu is a food item that you expect from your Telugu friend. This is a paper sweet prepared using rice flour, jaggery and spices such as cardamom and elaichi. This is an immediate-gobble when placed in front of you.
Boorelu:
Boorelu is another sweet dish which is served during every Telugu religious festival. It is a kind of sweet rice dumplings that is made of coconut and pulses. You will definitely love to prepare this sweet recipe at home. Bringing the aroma of Andhra Kitchen to your home is an ultimate way trying something unique.
We will be delighted to have your thoughts and feedback. Please write to us at [email protected]
Follow Life and Trendz on Instagram:https://www.instagram.com/lifeandtrendz/
Facebook: https://www.facebook.com/lifeandtrendz
Twitter: https://twitter.com/LifeandTrendz