The Grishaverse will return in March!
Leigh Bardugo's fantasy novel series Shadow and Bone and Six of Crows served as the inspiration for the fantasy television series Shadow and Bone, which debuted on Netflix on April 23, 2021. Bardugo's plot is set in a world based on the early 19th century Tsarist Russia, with about half of the population being Grisha, or people with special qualities to manipulate the elements in different ways, such as fighting, healing, or creating.
Season 1 Recap:
The protagonist of the tale is a young orphan girl who only has her best friend as a source of support as she matures. She will go to whatever lengths to remain with him when they both join the professional army as trackers and mapmakers, respectively. This includes entering the Shadow Fold, a vast area of darkness that divides the empire in half. The Shadow Fold appears to be insurmountable, with the exception of a foretelling Grisha identified as the Sun Summoner, and any individual who enters it runs the risk of coming into contact with lethal, deadly creatures.
You may also like: Best Outfits from Wednesday (Netflix)
When the girl discovers that her best friend is in imminent danger, an immense power that she was unaware she possessed manifests itself, leading everyone throughout the kingdom and elsewhere to believe that she is the saviour who will end the Shadow Fold for good at last.
Many unanswered questions were left in the Shadow and Bone Season 1 finale, which also hinted at much more trouble ahead and set up some future plotlines. Here's what we currently know about the upcoming Season 2 of Shadow and Bone on Netflix, such as returning cast members, new characters, and much more, for series fans who are eager to learn what comes next.
The Cast of Shadow and Bone Season 2: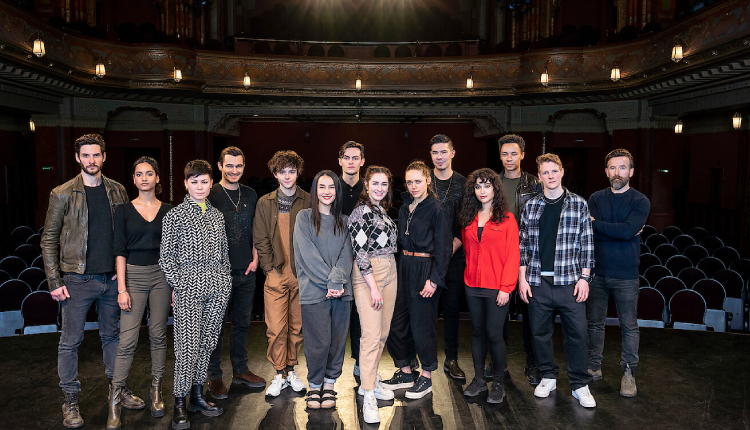 The entire Shadow and Bone main cast will be returning for a second season. Among them is Archie Renaux as Malyen "Mal" Oretsev, Alina's closest friend and all-around nice guy, as well as Jessie Mei Li as Alina, the mapmaker-turned-Sun Summoner. Ben Barnes plays General Kirigan, also recognised as The Darkling. The Crows have always been led by Freddy Carter as Kaz Brekker, Amita Suman as Inej Ghafa, as well as Kit Young as Jesper Fahey, Kaz's closest friend and funniest sharpshooter. Also, rest assured that Milo the goat will appear in the upcoming episodes in his usual place.
Others from the original cast are Calahan Skogman as Matthias Helvar, Daisy Head as Genya Safin, Danielle Gilligan as Nina Zenik, and Sujaya Dasgupta as Zoya Nazyalensky.
Lewis Tan as Tolya Yul-Battar, Patrick Gibson as Nikolai Lantsov, Anna Leong Brophy as Tamar Kir-Battar, and Jack Wolfe as Wylan Hendriks will all be brand-new additions to the cast.
What will be the plot for Shadow and Bone Season 2?
According to recent reports, Leigh Bardugo's second volume in the Shadow and Bone series, Siege and Storm, will be adapted for Season 2. Surprisingly, it is also mentioned that the third book in the leading Grishaverse series, Ruin and Rising, will be adapted for the Season. Since the Crows weren't a part of the primary Grishaverse series, it was also revealed that fans should anticipate more aspects from the Six of Crows duology in Season 2.
In Seige and Storm, Alina and Mal continue to flee the Darkling and his henchmen while attempting to conceal Alina's Sun Summoning abilities. They might end up in areas of the Grishaverse universe that have not yet been featured in the show, according to this possibility.
After his contact with Alina in the Fold, the Darkling will also possess new, frightening abilities that could allow him to extend his range of influence. To uncover some of Kirigan's secrets and finally get rid of the Darkling, Alina and Mal will need to form new alliances in Ruin and Rising.
On February 17, 2023, the second season of Shadow and Bone's official trailer was released. Fans are anticipating a thrilling season that will feature far more brilliant moments in the show than in the books themselves after the trailer and additional sneak peeks.
Are you excited for Shadow and Bone Season 2? Please share your thoughts!
We will be delighted to have your thoughts and feedback. Please write to us at [email protected]
Follow Life and Trendz on Instagram: https://instagram.com/lifeandtrendz?igshid=Yzg5MTU1MDY=
Facebook: https://www.facebook.com/lifeandtrendz
Twitter: https://twitter.com/LifeandTrendz