"As a brand, Raw Mango has always believed in blurring the lines between fashion, art and literature and bringing various communities together", highlights Sanjay Garg, the brain behind the brand, in his recent interview for Vogue. True to this, the entire store is a definition of aesthetic beauty. Sanjay is one-of-a-kind fashion designer who bestows rebirth to age-old silks of India. The endearment for the nation's culture and history is felt when experimenting the brand's handwoven draped saris, kurtas and blouses. There are no exaggerations, no campaigns and no advertisements but the brand speaks aloud with its creation. Just an exploration of the store gives an intense insight of Raw Mango and the man behind it.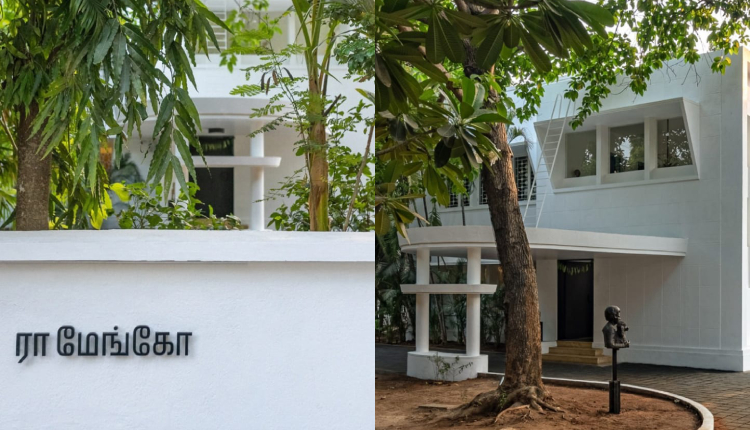 Nestled at Cenotaph 1st Lane, Ganapathy Colony Main Road at Teynampet in Chennai, the showroom sets as an example of minimal architecture. The white showroom space creates the curiosity among customers or visitors to traverse into it. Discovering the showroom and exploring the creations exhibited are, nothing, but a sort of fashion-travel. The metallic table placed at the entrance space, the antique statues embellishing the showroom space, the cupboards and mirrors ornating the store, and the handpicked flowers are an artistic impression of the designer, Sanjay Garg.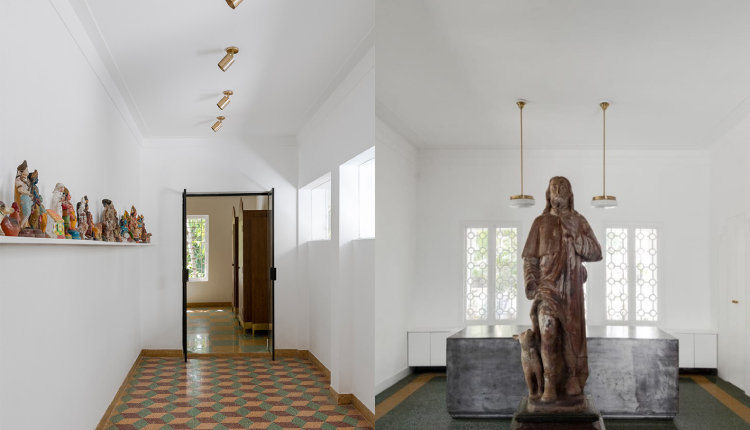 With its head store in New Delhi, Raw Mango's store in Chennai begins its very first sale in Chennai on February 24th, 25th and 26th. The brand is known for the fabrics including, Banarasi, Brocade, Organza, Chanderi and Mashru. "Speaking of the Mashru fabric, only Raw Mango does create clothes using it currently", says Upkar, a Senior Fashion Consultant of the showroom. The alluring blouse pieces, vibrant saris, and sprightly kurtas are arrayed beautifully, making them easy to explore and experiment for customers.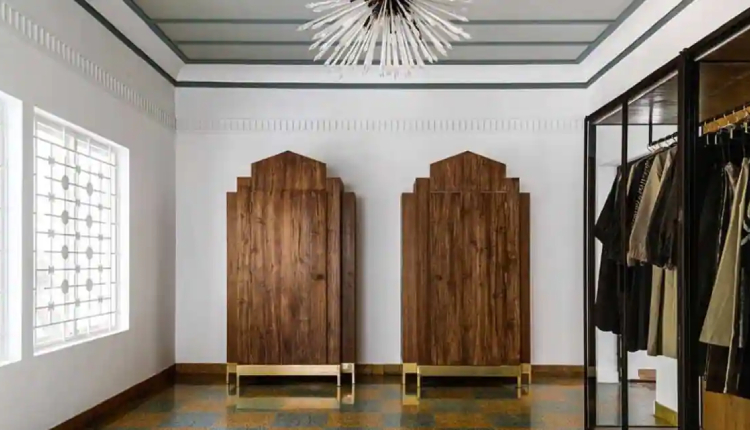 As this is the first time Raw Mango's sale is happening in Chennai, they've had a preview sale yesterday and from today, its opened for general walk-ins. When speaking to Abhi Maalya, a Fashion Consultant and Stylist of the showroom, we have got the brand's starting rates overall which sounds helpful. The starting rate of the brand's cotton clothing will be ₹5000 and when it comes to Banarasi clothing, ₹40,000 will be the starting rate. Coming to Mashru blouse pieces, the rates vary as per the pattern used. She also added that the brand experiences a peak sale during wedding season as they are known for their ethnic wears.
As we've witnessed exciting customers exploring the creative pieces of clothing today, we felt the impressive work of craftsmanship and re-exploration of India's age-old culture and richness with a bit of stylishness. Raw Mango is more than just a clothing brand!
The sale is open between 11am to 7pm from 24th to 26th February. Explore India's forgotten fabrics through culturally-rooted ensembles of Raw Mango!
We will be delighted to have your thoughts and feedback. Please write to us at [email protected]
Follow Life and Trendz on Instagram: https://instagram.com/lifeandtrendz?igshid=Yzg5MTU1MDY=
Facebook: https://www.facebook.com/lifeandtrendz
Twitter: https://twitter.com/LifeandTrendz