The Metropolitan Museum of Art in New York City will soon be packed with celebrities. The most anticipated night of the year has finally arrived, and we simply cannot remain still. As you may have heard, the Met Gala is taking place in New York today, as it does every year. This means that celebrities bring their A-game every year to honour the theme. Every year, the Met announces a one-of-a-kind exhibition to honour the fashion industry. And that night has arrived. So far, many celebrities have confirmed their attendance at the Met. There have also been rumours that celebrities such as The Kardashians will not be invited this year. The Met has not issued an official statement in response to these rumours.
More recently, we learned that Blake Lively will not be attending this year's, Met Gala. We're disappointed because this was officially confirmed by the star herself. We were hoping to see Taylor Swift at the Met this year after seeing Blake and Ryan with her. But that does not appear to be the case. Another interesting piece of news is that an Indian celebrity will be attending the Met Gala this year. Alia Bhatt, the Bollywood diva, is reportedly set to make her Met debut this year. We've seen so many incredible Indian ladies slay the Red Carpet in the past. So we're confident that Alia will make an excellent debut while staying true to the theme.
With all of this news and speculation, you may be wondering who else from India will be attending the Met this year. We're right there with you, and we've made some educated guesses. So, other than Alia Bhatt, who are we expecting to see at the Met Gala in 2023? Let's take a look at that in this blog.
The expected Indian celebrities to attend Met Gala this year:
Natasha Poonawalla
Natasha Poonawalla, a well-known Indian entrepreneur, made a big impression at last year's Met Gala for the Gilded theme. While many Western celebrities strayed from the theme, our Indian celebrity made a statement with her incredible dress. Her outfit not only complemented the Met Gala's theme but also demonstrated her admiration and affection for Indian culture and fashion. The 41-year-old businessman was dressed in an exquisite outfit that was a flawless fusion of modern and Indian craftsmanship. It was made by Sabyasachi Mukherjee, a renowned designer. A bustier made of hand-forged metal by Schiaparelli and elaborate jewellery by Sabyasachi elevated the whole ensemble.
We just want to see more of Natasha this year at the Met after she made such an incredible impression last year. So let's hope she'll be there.
You may also like: Interesting Things Happened at Met Gala to look back at
Isha Ambani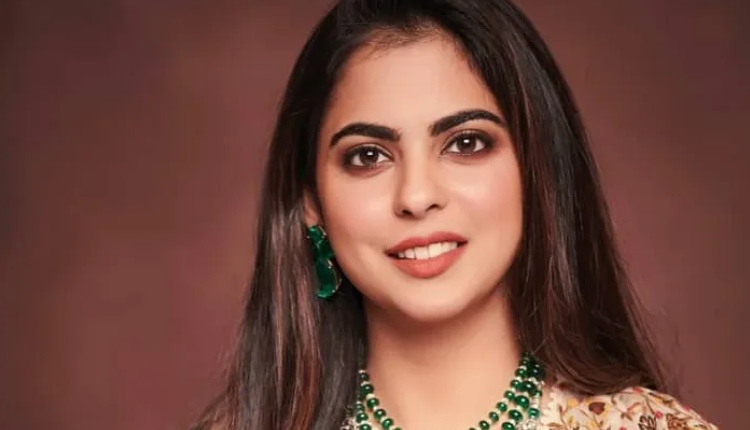 Isha Ambani, the daughter of Mukesh and Nita Ambani made her Met debut in 2019. She awed the entire country in a stunning pale violet ball gown. Her stunning gown was created by ace designer Prabal Gurung, who did an outstanding job. The 2019 Met Gala's theme was Camp, and the primary colour was pink. Isha, in our opinion, did an excellent job with her ensemble for the same. The daughter of Mukesh Ambani had chosen a natural makeup look with flawless foundation, fake eyelashes, and brown nude lips. Undoubtedly, she reaffirmed the adage that on red carpets, less is more. So we're anticipating her to make an entrance at the Met this year.
Deepika Padukone
Deepika Padukone, the Bollywood beauty, has consistently been known for her remarkable sense of style. And she did bring her A-game to the Met when she visited in 2019. Deepika donned a pink Zac Posen gown for the 'Camp: Notes on Fashion' theme. It was a strapless gown that made her look like a life-size Barbie. We apologise to Margot Robbie, but we really wish Deepika had the opportunity to play Barbie instead of you. The actor decided to dress up in a pink ensemble, complete with an extensive high ponytail and dramatic makeup. It was a glamorous moment of the night that we will never forget. So, Deepika, we're begging you to come this year.
Priyanka Chopra Jonas
Of course, we saved the best for last. Priyanka Chopra Jonas, the queen of Bollywood, has already confirmed that she will walk the Met Gala red carpet. Priyanka has consistently demonstrated her stunning personality through her fashion choices over the years. She has always been outstanding, from her Detective meets Red Carpet look in 2017 to her outrageously incredible look at the 2019 Met Gala. And now that we know we'll be seeing her this year, we're beyond thrilled!
Who are you expecting to see at the Met Gala this year? Let us know!
We will be delighted to have your thoughts and feedback. Please write to us at [email protected]
Follow Life and Trendz on Instagram:https://www.instagram.com/lifeandtrendz/
Facebook: https://www.facebook.com/lifeandtrendz
Twitter: https://twitter.com/LifeandTrendz