The eagerly anticipated Ponniyin Selvan I trailer is out. Karthi, Vikram, Aishwarya Rai Bachchan, Jayam Ravi, Trisha, Aishwarya Lekshmi, Sobhita Dhulipala, Prabhu, Vikram Prabhu, Jayaram, R. Sarathkumar, Prakash Raj, Rahman, as well as R. Parthiban, are in the film. AR Rahman composed the music for the motion picture, which was directed by Mani Ratnam. Ponniyin Selvan is a two-part television series centred on Kalki Krishnamurthy's 1955 book Ponniyin Selvan.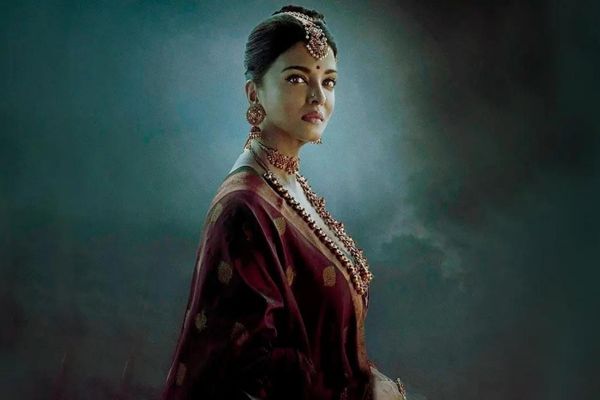 The three-and-a-half-minute-and-23-second trailer hints at the scope, drama, as well as diverse cast of this massive project. Once more, the period-action art form is being attempted, and under Mani Ratnam's direction, it will be a highly anticipated endeavour. The teaser trailer offers a brief look at the Chola dynasty's social, diplomatic, and private facets. As the main characters are progressively revealed, majestic battle segments as well as kingdom displays of wealth are pushed in.
Check Out The Masterpiece:
Maybe this historical action movie succeeds in the film industry like SS Rajamouli's "RRR" did. In light of the fact that even Rajamouli would want to adapt "Ponniyin Selvan" for the big screen, there has been a considerable amount of anticipation about the film as well as the particular subject selection.
A. R. Rahman composed the music, while Ravi Varman handled the cinematography, A. Sreekar Prasad managed the editing, and Thota Thar did the production design. Mani Ratnam collaborated with Elango Kumaravel and B. Jeyamohan to adapt the plot for the big screen. It's intriguing to note that numerous directors and actors had planned to adapt the book in the past, but for a variety of reasons, it never happened. M. G. Ramachandran attempted to adapt the book previously in the late 1950s, but his efforts were unsuccessful. Similarly, Mani Ratnam attempted to adapt the book in the mid-1990s as well as early 2010s but was unsuccessful. On September 30, 2022, the last and final attempt, "Ponniyin Selvan:1," which was filmed all over India, will be released.
On September 6, Tuesday, the trailer for Ponniyin Selvan 1 was unveiled in Chennai. The event had our very own Superstar and Ulaganayagan as chief guests. The official trailer for Mani Ratnam's Ponniyin Selvan was unveiled with the involvement of Ponniyin Selvan's actors and crew members. The incredibly promising trailer is now gaining popularity.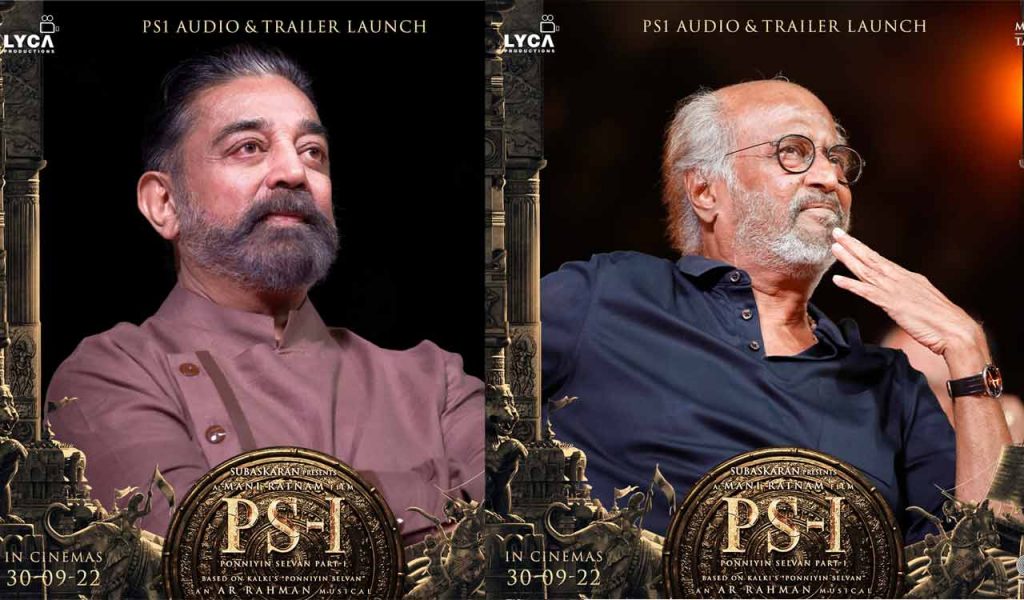 Here are some quotes from the cast during the trailer and audio launch event:
Sobhita Dhulipala, who plays a key role in the film, stated, "I could go on and on about how wonderful it is to be working on this project with Mani Ratnam. He is insatiably curious."
Jayam Ravi stated, "Both parts were shot in 155 days. It would not have been possible without the efforts of Mani Ratnam sir and his team."
It was, in Trisha's words, a "dream come true" point in time. Aishwarya Lekshmi mentioned a few amusing incidents that happened on the set, and Aishwarya Rai Bachchan said, "Mani Ratnam is my mentor and will always be my mentor. I began my journey with him with Iruvar, and I thank you once more for the honour. This film will be remembered for a long time. Suhasini, thank you for always being there for me. It's a dream come true to be seated alongside Rajinikanth and Kamal Haasan."
Karthi stated, "Back in 1989, Kamal sir wanted to do this with Mani. I appreciate Kamal sir leaving something for us to do. We are grateful to have been born into this generation. I was terrified of playing the role because Kamal sir also wanted to play Vallavaraiyan Vandiyadevan. In Vikram, we adored you."
The event was a success, with many other casts, special guests, and wonderful glimpses. You can now watch the trailer and enjoy it until you see the film in theatres.
What did you think about the trailer of Ponniyin Selvan 1? Let us know!
We will be delighted to have your thoughts and feedback. Please write to us at [email protected]
Follow Life and Trendz on Instagram: https://www.instagram.com/lifeandtrendz_com/
Facebook: https://www.facebook.com/lifeandtrendz
Twitter: https://twitter.com/LifeandTrendz