India celebrates its Republic Day on January 26 by holding a parade and paying homage to its armed services. The importance of special festivities on this occasion is underscored by the fact that the Indian Constitution was adopted on this date, indicating that without it, India would not have become the great nation that it is today. See how this date can be honoured and its significance in the rest of this article.
History and Importance of Republic Day:
Before its citizens were granted freedom, India had to endure many trials and tribulations on its way to becoming a wealthy country. India has undergone everything, including rule by the British and by Mughal emperors. Since the nation had to overcome many obstacles, the 1950 creation of the Constitution was a source of great honour. Today we observe Republic Day in honour of this occasion. When India was freed from the British Empire in 1947, everything began to change. A Constitutional draught was created and delivered to the Constituent Assembly in November 1947.
Although the Assembly's sessions were accessible to the general public, it took them more than two years of deliberation and revisions before the Constitution was finally adopted. Additionally, the Constitution was approved by the Assembly on November 26, 1949, but somehow it took some time before it took effect. On January 24, 1950, the records establishing the charter were signed, and on January 26, 1950, the Constitution became formally operative for the country. Moreover, Dr Rajendra Prasad, India's first president, took office on this day.
India became a democratic state when the Constitution took effect, replacing the Government of India Act in the process. Today is Republic Day, which commemorates the decision to give the country's government justice and freedom. In numerous nations ruled by dictators, this rule of law is absent.
The Importance of celebrating Republic Day:
It highlights the significance of law and order: The entire nation would disintegrate in the absence of law, order, and a fair system. Republic Day acts as a reminder that upholding justice is a worthwhile cause and that a country's future depends on it.
It commemorates the document that laid the groundwork for the country: It is important to commemorate Republic Day in order to raise awareness of the work that went into drafting the Constitution. The youth can learn a lot from this significant historical event and its many life lessons.
It commemorates democracy: Along with honouring democracy, India's Republic Day also recognises its value. This is crucial because many nations have endured military rule in the past, and we need to make sure that every nation stays on the path to democracy. The one and only method by which humanity will be able to stop human rights abuses are through this.
Best ways to celebrate Republic Day:
Set up a donation drive
Events for raising money are a successful way to give back to the community, interact with donors, as well as support a good cause. On Republic Day, nonprofit organisations can raise funds by holding fundraising events, which can also serve to motivate participants to improve their communities and the nation as a whole. You can plan raffles and auctions to raise funds and showcase the distinctive interests of your society for a successful campaign. Additionally, creating donation stations enables supporters to streamline the procedure. Anyone who wishes to contribute may do so by giving money, items of clothing, kitchenware, as well as medicine that would make a special present for someone. It would be wonderful if you could give the families of soldiers and martyrs some money or donations.
Organising Cleaning Campaigns
One of the world's most varied landscapes can be found in our nation. Our unique flora and fauna range from our thriving forests to marine life. However, the trash, particularly the plastics, that are carelessly dumped pollutes our sidewalks, parks, beaches, as well as waterways. Although we are all to blame for creating this threat, we can also take part in campaigns to remove the squalor. Therefore, planning cleanup drives for Republic Day may be a good place to start. This can be a great opportunity to protect the environment and teach the locals about going green.
Preparing a lovely brunch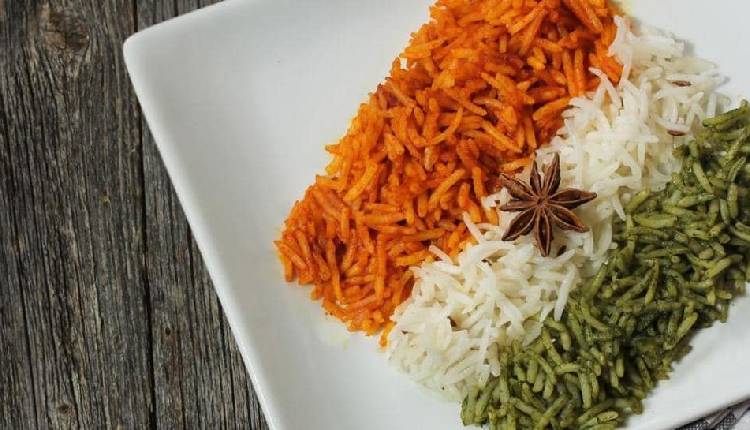 Republic Day is best celebrated with a lavish spread of special dishes because it fosters community. And special foods are a requirement for every celebration in India. No Indian feast would be complete without its array of delectable and diverse cuisines, from incredible appetisers to desserts. The best way to commemorate this day is to prepare some tri-colour dishes, such as saffron biryani, tri-colour burfi, tri-colour pulao, orange and green rice, tiranga halwa, tri-colour veggies, and tri-colour sundae, among others. It's an excellent way to honour our varied cultural heritage.
We will be delighted to have your thoughts and feedback. Please write to us at [email protected]
Follow Life and Trendz on Instagram: https://instagram.com/lifeandtrendz?igshid=Yzg5MTU1MDY=
Facebook: https://www.facebook.com/lifeandtrendz
Twitter: https://twitter.com/LifeandTrendz