We can thank St. Valentine's Day for making February the month of love because there is love all around. In contrast, February also marks the end of the peak season, and all of the rush-hour tourists have already returned to their homes. Summer is just a month away, so anyone who dislikes the summer or has a summer phobia needs to get their act together. So, it stands to reason that February is thought of as the most pleasurable and ideal month for family vacations. This gives you the opportunity to visit some incredible locations without having to deal with crowds. So here are some of the best places to travel in February.
Best places to travel in February:
Chiang Mai, Thailand
Every February, when this Thai city—dubbed the Rose of the North—hosts the Flower Festival, it literally blossoms. Although it takes place in the Suan Buak Hat city park, every road in the old city will be decorated with flowers and greenery for three days, from February 3 to 5, this year. You can anticipate dancing, live performances, and a riot of colour, primarily Day-Glo chrysanthemums as well as, of course, the city's own damask rose, which grows well in this area. Avoid missing the Flower Festival Queen competition, a retro-style competition to crown this year's monarch, or the Saturday morning march, which is the centrepiece of the weekend. Chiang Mai is a great place to begin trekking, shopping, as well as visiting more than 300 temples.
You may also like: Best Water Sports Destinations to add to Bucket List in India 
Gulmarg, India
The Jammu and Kashmir neighbourhood of Baramulla is home to Gulmarg, also referred to as the "meadow of flowers." This Himalayan region is home to Asia's tallest cable car journey project. February is the best month if you enjoy watching heavy snowfall as well as running on mountain ranges encased in thick snowfall. You will feel completely as though you are in Switzerland in Gulmarg, the heaven on earth. There is nothing quite as enjoyable as taking a Gondola ride to the top, where you can take in the most spectacular scenery of the snow-capped hills. The most ideal time to visit Gulmarg is in February because it will be fully covered in snow, making for a romantic getaway.
Venice, Italy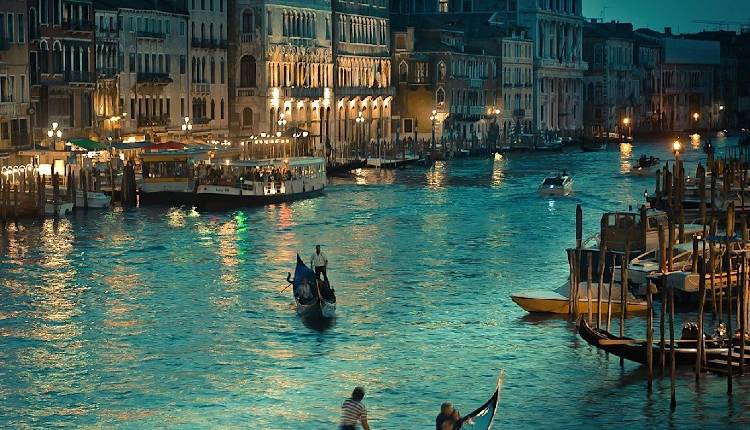 La Serenissima experiences the exhilarating thrill of Carnival from February 4 through February 21, 2023, making this a particularly memorable time to explore the city when its mask-making & -wearing culture is prominent. Due to coronavirus restrictions that were put in place last year, you can anticipate special dinners at neighbourhood eateries and DJ-driven parties that will be held with even more vigour. During acqu'alta, also known as high water, whenever the lagoons push up at high tide and the city's gradual sinking becomes more apparent, you may also have the opportunity to splash through flooded streets and alleys. Although temporary goloshes are usually provided by hotels, you should definitely bring your own boots if you're planning to stay at an Airbnb or a place similar. In general, February is a lovely time to visit Venice, particularly with a partner.
Andaman and Nicobar Islands
The Andaman and Nicobar Islands are really the best locations to travel to in February because the weather is perfect for taking full advantage of the blue skies, golden sands, and clear waters. Additionally, the Andaman Islands are a haven for those who enjoy an adventure. Here, you can go snorkelling at North Bay as well as Elephant Beach, see the most incredible bioluminescence at Havelock Island, and feel galaxies float beneath your feet. At Havelock Island, you can go parasailing, banana boating, as well as scuba diving. Don't forget to cruise on the glass bottom boat as well if you want to see underwater life while you're travelling.
Agra, India
The ideal weather in February attracts travellers from all over the world to Agra to view the architectural wonder, the Taj Mahal. It is unquestionably one of the best places to visit during this month. Start making the most of the romantic season by taking your significant other to the Taj Mahal, which is regarded as the embodiment of love. If that isn't enough, explore other must-see attractions in Agra, like the Agra Fort, where you can see some of the most beautiful and iconic buildings from Mughal history that remain a part of the fort. Agra is a must-see destination, so grab your bags and head out right away!
We will be delighted to have your thoughts and feedback. Please write to us at [email protected]
Follow Life and Trendz on Instagram: https://instagram.com/lifeandtrendz?igshid=Yzg5MTU1MDY=
Facebook: https://www.facebook.com/lifeandtrendz
Twitter: https://twitter.com/LifeandTrendz