Let the world knows more about the successful women to-be rather than the success stories. Read on. . .
Building a life is a lifetime process. But picturizing a healthy life in a barren land before it has a building in it, is truly an Architect thing. Needless to say, younger women are doing pretty amazing when it comes to handling professional and personal space. Working on a distinctive side of yours and making it more perceivable is good, it matters the most for everyone, especially for women. We take much pleasure to present one such young woman in this article from the Southern district of Tamil Nadu. Let's hear from our burgeon Architectural Designer from Tirunelveli.
Nurtured in the lush green district of Tamil Nadu, Shyni Thangaraj is a 25-year-old burgeon Architect who runs an Architectural firm (33 Circles Design Studio). Her Instagram (@33circles_dstudio) bio says, "I believe that the way people live can be directed a little by architecture. – Tadao Ando". Added to that, it discloses the things for what she is known for – Architecture, Interior, Landscape, Fashion and Product. You can scroll down the Instagram once we complete her inspiring story, Post-dramatic High School chapter, Shyni set foot on green lavishness and non-polluted airy atmosphere of Coimbatore where she finally took up a life-changing course to graduate. Bid Adieu to her college life as a Bachelor of Architecture, Shyni had her plans immediately without dawdling.
Placed in a renowned designing company in 2019 in Chennai, it made her realize who she is and where she should be. Given that, Shyni quit her job as a designer at the company and returned to her hometown with a massive dream as a young adult. It was not a child's play to kick start a firm but she did not succumb to the hurdles. Currently, Shyni is exemplary in her design work and burgeoning with projects in Tirunelveli. So, as we put forth a set of questions to her, the following are Shyni's significant answers. Perhaps, they may inspire you in some way.
You may also like: Meet 37-year-old Vanitha who is in Housekeeping Service for 25 Years: The Shakti Series
1. Have you ever pictured yourself as an Architect when you were in High School?
Shyni: I did not have any idea about "Architect" or "What Architect is?" when I was in high school. But I did develop a passion for model making and creating new things back in my school days. However, I believe I had a root to be an Architect in my mind at the early stage of my life.
2. When did you realize that "Architecture" is your thing?
Shyni: Aforementioned, I like to draw imaginary things rather than copying sketches. So, I like to bring imaginary things to real life. When this comes viable as a profession, I chose "Architecture".
3. What makes you own a firm in Tirunelveli and why not in other places?
Shyni: Tirunelveli is known to be the 3rd Tier City (being the developing one). When it comes to innovation, Tirunelveli lacks it and it hits me. I thought of introducing proper Architecture to this lush city. I really want to see it develop with new designs and buildings, thereby creating a leading light approach in my homeland.
4. As a woman from the deep South, what are the challenges you face in the workspace?
Shyni: As workspace does have a hierarchy, people do not prefer a woman standing in the field. Although we, tirelessly, talk about gender equality, there is still an issue for people to accept when a woman stands in the field. Regardless of this, a woman cannot succumb to such hurdles when she truly wants to finish what she started, thereby holding to her principles. For this, a woman requires a lot of willpower and braveness.
5. What does it take to be a good Architect?
Shyni: I can say without much skepticism. There is always a difference between a 'Star Architect' and a 'Good Architect'. The former comes out with the building that features in magazines and newspapers that which have greater impact whereas the latter is not same. According to me, A Good Architect is for everyone, including all classes of people. When an Architect bestows a sense of cosiness to a tiny building for a minimum budget, then he or she is a Good Architect. Moreover, when a person creates a sense of "Feel like home" in each space of the building, it defines a Good Architect.
6. Who is your Architect-inspiration and why?
Shyni: Tadao Ando, an 80-year-old Japanese self-taught Architect, is my Architect-inspiration. Looking at his distinct architectural wonders – Church of Light and Church on the Water, one cannot find any colours but they look brutal. However, making your entrance into a Church building should bend your feelings and infuses the serenity behind. This is exactly what I wish to infuse in my buildings and their spaces and so he is my inspiration.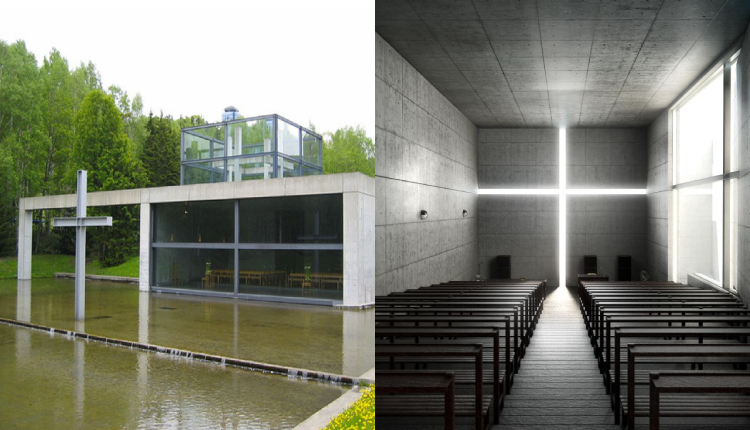 7. As a young Architect, how do you see the world 5 years from now?
Shyni: Success, achieving goals, a good amount of money, and happiness.
8. Tell us why people should reach out to Architects?
Shyni: Well, I cannot answer this. But I can say that people should see it by themselves. They should sense the difference between an architecturally designed building and other structures.
9. How do you make yourself a "me-time" when you are super-busy with a project going on?
Shyni: Definitely, I will take a break when I am super busy with a project. Sundays are mine and make the most out of them by cleaning my room. Other than this, the best "me-time" is watching movies that can switch on my dopamine mode.
10. How do you brace yourself to face challenges waiting for you each day?
Shyni: 5 Things my mind tells me before I set foot into the workspace.
• not to be irate.
• not to be egoistic.
• do accept when people say good things.
• do whatever makes you feel right.
• It is not wrong to point out the wrong in people.
We believe, there may be many fervid Architects visualizing not just buildings but zappy buildings on barren lands like Shyni does. It gives us immense pleasure to wish Ms. Shyni Thangaraj, a Happiest Birthday in Advance. And Cheers to all the thriving Architects of the world!