The vibrant city, Chennai, is popular for 'n' number of things. Similarly, Chennai's Pantheon street is where you can purchase awesome and different types of clothes at a reasonable price. Now, the Pantheon Road has come alive with the installation of Artisans' Collective. Presented by the Crafts Council of India (CCI) in collaboration with A Hundred Hands (AHH), Artisans' Collective is something you have not expected. It presents the hundreds of proficient producers and their handmade products. From artisans to craftpreneurs, the event features adept individuals from different parts of the nation. Embellished the Co-Optex Grounds at Pantheon Road in Egmore, Artisans' Collective is open from 9th September to 15th September. Today, 15th September is the last day to have a handcraft tour here in Chennai. Do not miss to meet the skilled artisans of our country. Continue reading to know a glimpse of the event. . .
Covid has had a greater impact on everyone's life. As the world is reeling back from the pandemic, The Crafts Council of India (CCI) in collaboration with 'A Hundred Hands' (AHH) has perfectly conducted an event for the handcrafts – Artisans' Collective 2022. It not only features the artisans but also brings designers, NGOs, and craftpreneurs under one roof. This event, perhaps, be a better platform for all of them.
What You Will Explore Here? – A Glimpse!
You may indulge in attracting Gond paintings, awesome Mughal miniature paintings, Longpi crockery, Bhil artefacts, classical mural art paintings all the way from Kerala, paper craft, Kauna grass products, Tamil Nadu's papier-mache dolls, eye-catchy kolu dolls, scintillating basketry from Assam, vibrant Pipli Applique, colourful leather puppets and lamps, beautiful glass art to decorate your showcase, wall hangings and lampshades from Andhra Pradesh, skilful crafts from Gujarat, impeccable Ikat designs on saris, 600-year-old tradition and skills instilled crafts from Kashmir, pottery products and so much more to explore. Hurry! Only one day more!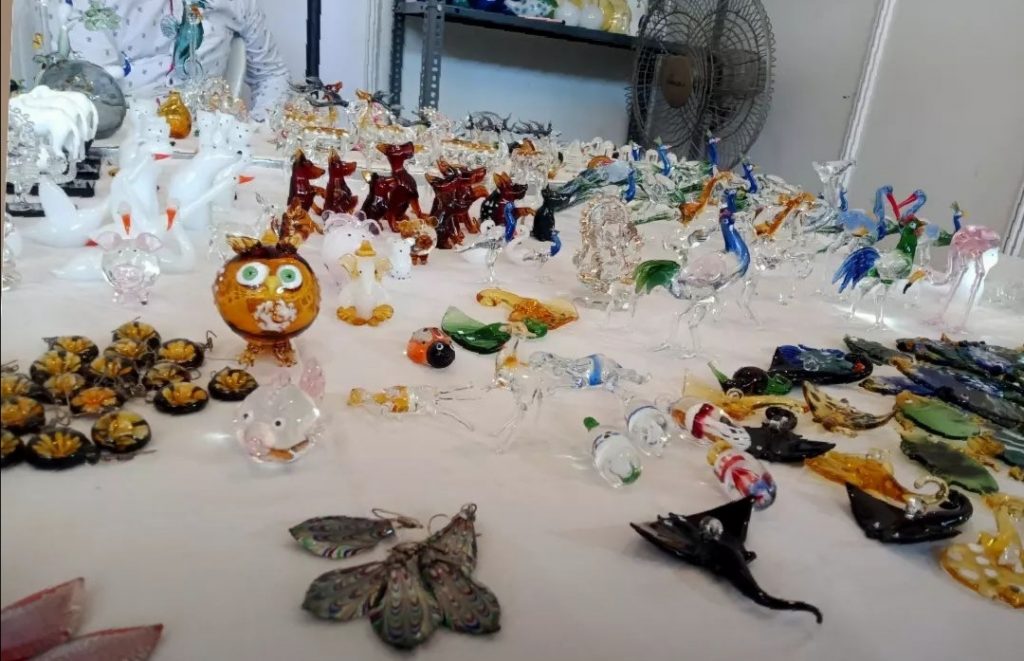 One of the distinct products you can find here is Bum Bags which are made from recycled jeans. They come with the coolest and most lovely embroidery designs on them. Visit and check them out as there is only one day to go. Moreover, the event also conducts workshops on Mithila Painting, and Miniature Painting as well. So, you can explore, purchase and learn in one place. This is the first ever time that Chennai has been witnessing such an amazing handcraft event incorporating 100 producers from different parts of the nation. More to this, you can hear the stories of the artisans from themselves and help our Indian craftpreneurs.
View this post on Instagram
We will be delighted to have your thoughts and feedback. Please write to us at [email protected]
Follow Life and Trendz on Instagram: https://www.instagram.com/lifeandtrendz_com/
Facebook: https://www.facebook.com/lifeandtrendz
Twitter: https://twitter.com/LifeandTrendz