The Ordinary is a Canadian vegan and cruelty-free skincare and makeup brand and all of its products are free from parabens, sulfates, and phthalates. The Ordinary is one of the very few skincare brands that actually provide results without draining your bank account. And it is finally available in India. You can purchase the products through the Nykaa website. Now that it is available in India, we know that many of you might be confused about what to pick for your skin concerns. We have got you covered in this post. Here are the 10 best products from The Ordinary brand.
Although The Ordinary was famous worldwide, it was difficult to find it in the Indian market as the customs charges were more than the actual price of the product which prevented many skincare enthusiasts from experiencing the clean skincare brand. The brand's philosophy is simplicity, transparency, and affordability. Check out the 10 best products from The Ordinary brand below and choose according to your skin concerns and skin type. Make sure to read the label and instructions on all of the products before trying them out.
1. The Ordinary Squalene Cleanser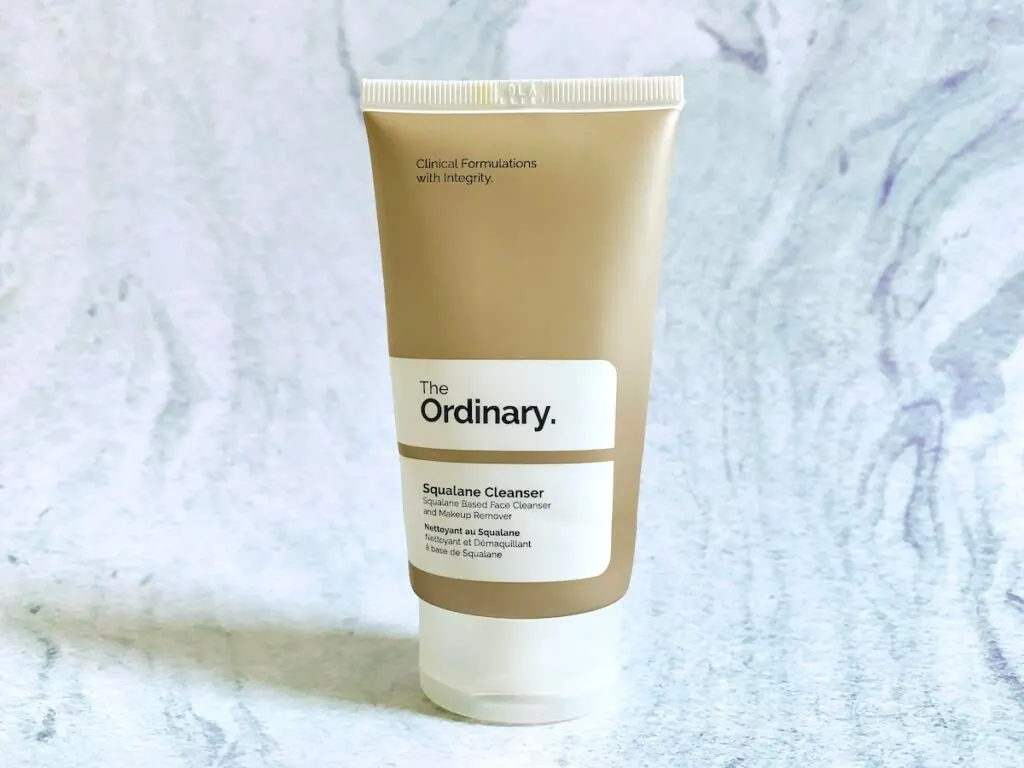 Squalene Cleanser is an incredibly gentle and hydrating cleanser. The squalene in the cleanser benefits all skin types and thus it suits almost all skin types. The squalene cleanser does not strip your skin of all its moisture but removes all of the dirt, makeup and sunscreen from your skin. The cleanser can be quite thick and it needs to be emulsified before applying it to your face.
2. The Ordinary AHA 30% + BHA 2% Exfoliating Peeling Solution
The Ordinary AHA 30% + BHA 2% exfoliating peeling solution is the mother of all peeling solutions. This peeling solution took the skincare world by storm and it made all the heads turn. With its striking blood-red colour, this chemical exfoliator surely does what it claims. It exfoliates the skin and improves the appearance of your skin. This product helps to reduce acne scars, wrinkles and fine lines. It also evens out your skin tone over regular use of the product.
3. Glycolic Acid 7% Toning Solution
Speaking of exfoliators, this glycolic acid does a wonderful job of exfoliating the dead skin cells of the skin. This might be an irritant for sensitive skin people but you can use it on your neck, elbows, underarms, feet and even your back. You can also use this to remove build-up on your scalp. Glycolic acid can help improve your skin texture as it acts as a gentle exfoliator.
4. The Ordinary Azelaic Acid Suspension 10%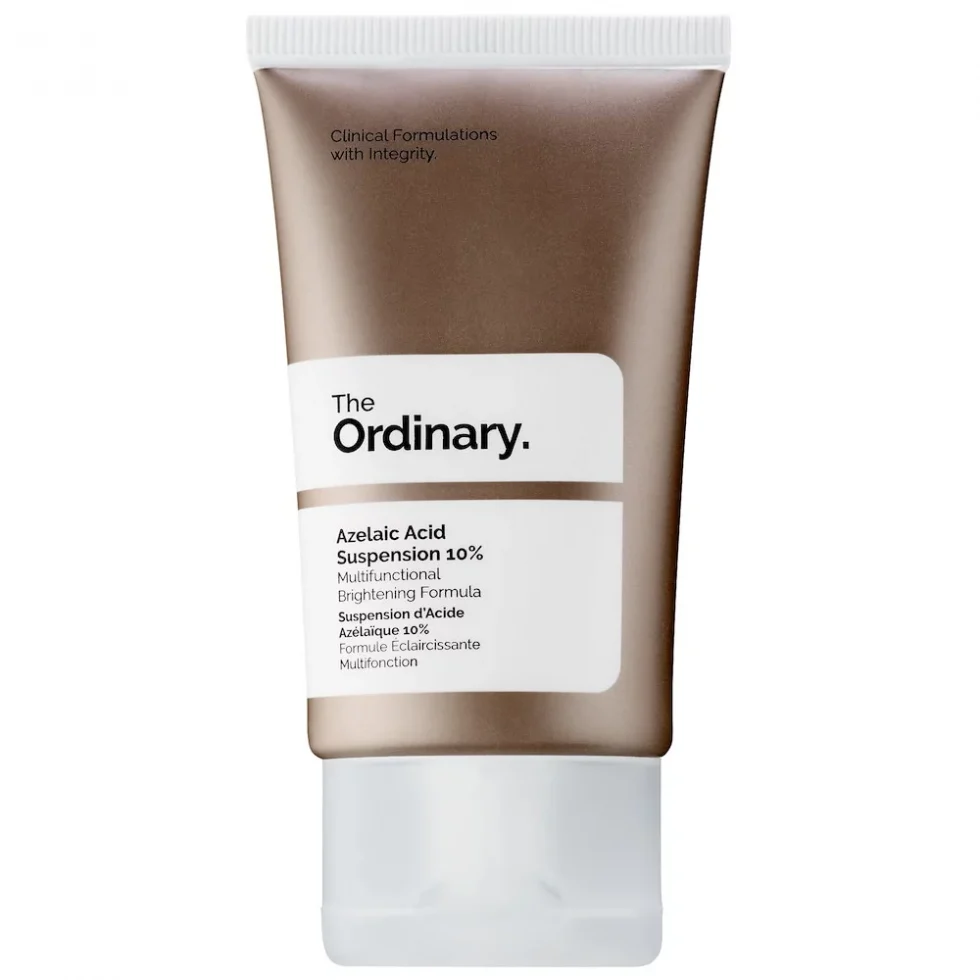 Azelaic Acid is produced naturally by yeast that lives on normal skin. It improves skin texture and reduces acne scars and blemishes. It also brightens the skin tone over regular use of the product. This product has a high 10% concentration of high-purity Azelaic Acid in a lightweight cream-gel system. Despite it having a high concentration of Azelaic Acid it is gentle on the skin and suits almost all skin types.
5. The Ordinary Niacinamide 10% + Zinc 1% Oil Control Serum
This is a high-concentration product. It helps to brighten the skin and reduces fine lines and black marks. It also clears out congested pores. The serum contains 10% niacinamide, an ingredient that has been shown to reduce sebum production, as well as zinc, which helps to regulate oil levels and reduce inflammation. As it is a high concentration product, we would advise you to not mix multiple actives at the same time.
6. The Ordinary Alpha Arbutin 2% + HA
The Ordinary Alpha Arbutin 2% + HA serum helps to reduce black marks and helps in brightening the skin. Leaves of the bearberry plant are an active ingredient in alpha arbutin and it is a powerful skin-lightening ingredient. This serum also contains hyaluronic acid to keep your skin hydrated and plump. Regular use of this serum can reduce the appearance of acne scars and even out your skin tone.
7. The Ordinary Hyaluronic Acid 2% + B5 Hydrating Serum
The Ordinary Hyaluronic Acid 2% + B5 Hydrating Serum is one of the most loved hyaluronic serums in the skincare industry. This serum hydrates your skin like no other product and retains moisture and leaves your skin plump. Hyaluronic acid is naturally present in our skin and it reduces as we age. The Ordinary hyaluronic acid serum helps us to combat that problem. Nowadays, we look for products that contain hyaluronic acid in them, in addition to other actives but we would suggest you choose this serum if your skin lacks hydration and glow because sometimes we need that extra boost of hydration. When your skin is hydrated there are fewer chances of fine lines, and your skin texture improves over the course of time. Make sure your skin is damp before you apply this serum and always top it off with a thick moisturiser.
8. Granactive Retinoid 2% in Squalane
If you are a beginner or if you want to start using retinol in your skincare regimen but don't know where to begin, Granactive Retinoid 2% in Squalane is the best option to try out. It helps in reducing the signs of ageing such as reducing fine lines and pigmentation and also revitalises the skin. Always use retinol/retinoids at night and always wear sunscreen the day after, sunscreen helps to prevent additional skin damage as your skin will become sensitive after using retinol/retinoids. Also, do not use any other actives while you are using this product. Always go slow with actives. With skincare, time gives you the best glow.
9. 100% Organic Cold-Pressed Rose Hip Seed Oil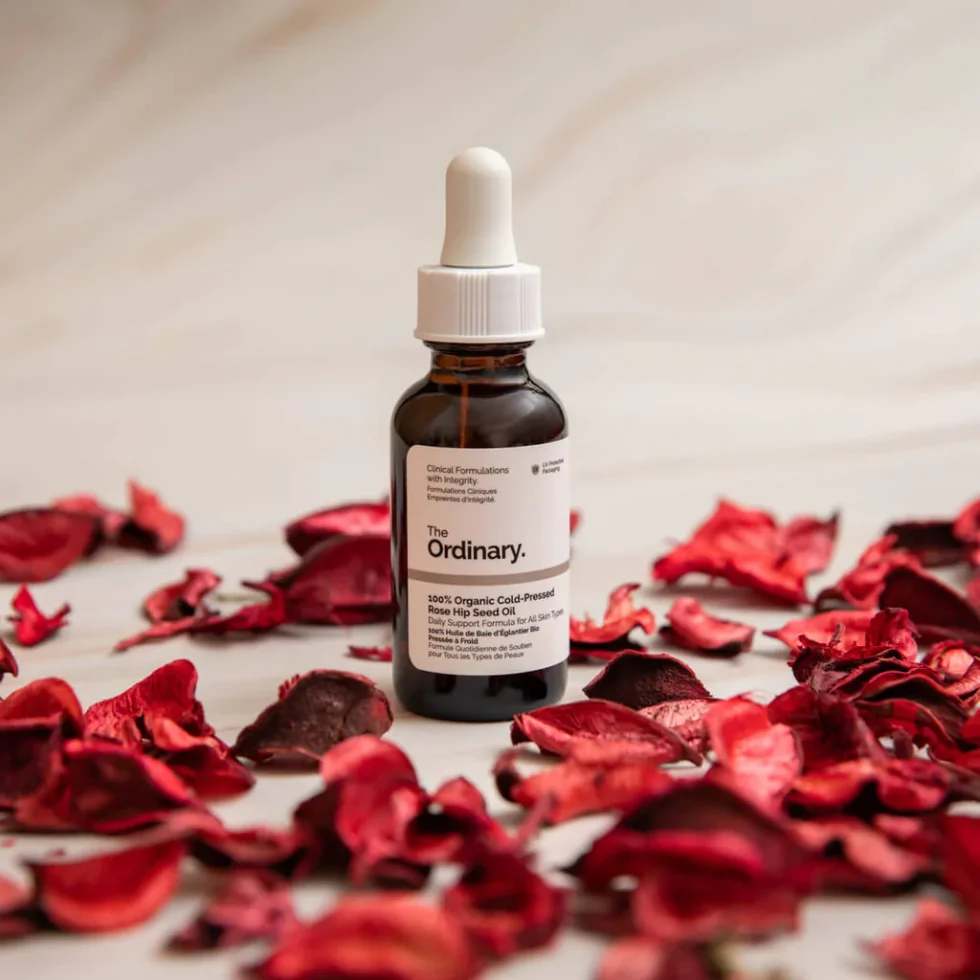 100% organic cold-pressed rose hip seed oil is one of the very few oils that suits all types of skin. This is a must-have product for all skincare enthusiasts. Cold-pressed rose hip seed oil does not clog pores and it helps in sealing the moisture of your skin. You can use this alone or as the last step in your skin care regimen. Rose hip seed oil reduces hyperpigmentation and inflammation, brightens the skin and it improves collagen formation in the skin.
10. Multi-Peptide Serum for Hair Density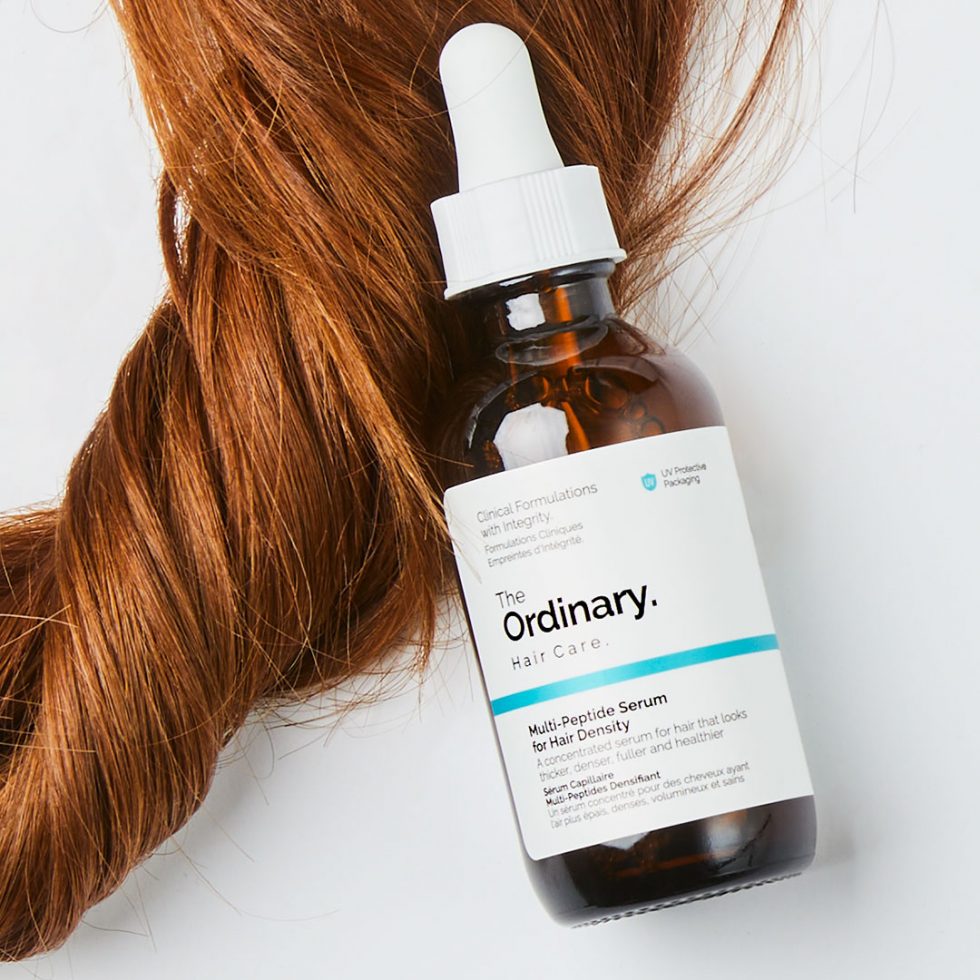 And finally, we have a fantastic product recommendation for your luscious locks. The Ordinary multi-peptide serum is a leave-in serum/treatment. You can apply this serum to your scalp and massage it for a few minutes and leave it on at night. The Ordinary multi-peptide serum stimulates hair growth, removes dead skin cells on the scalp and thus improves the hair follicles and better nutrition absorption. With regular usage of the product, you can see visible results in the density of your hair.
Conclusion
These are our 10 best products from The Ordinary brand. The Ordinary is a skincare brand that will give you results without gutting your bank account. It has an impressive stack of products and the brand continues to take the beauty world by storm. We hope we have made shopping a bit easier for you guys. Let us know what products worked for you and what are your favourites from the brand?
We will be delighted to have your thoughts and feedback. Please write to us at [email protected]
Follow Life and Trendz on Instagram: https://www.instagram.com/lifeandtrendz_com/
Facebook: https://www.facebook.com/lifeandtrendz
Twitter: https://twitter.com/LifeandTrendz