"Heritage is whatever you define yourself to be and what makes you"
These words from Chef and Author Kristen Kish perfectly encapsulates ASICS' forthcoming campaign, 'Her Heritage'. The first female-focused release from ASICS SportStyle focuses on five new silhouettes seen through the lens of four burgeoning, entrepreneurial women, Kristen Kish and Designer, Photographer and Writer, Ava Nirui and their mothers, Judy Kish and Meredith Nirui. The 'Her Heritage' campaign celebrates the relationship between Mother and Daughter and the impact that they have had on each other's growth. The campaign is brought to life by two of the industry's most in-demand image makers, Sirui Ma and Carmen Chan.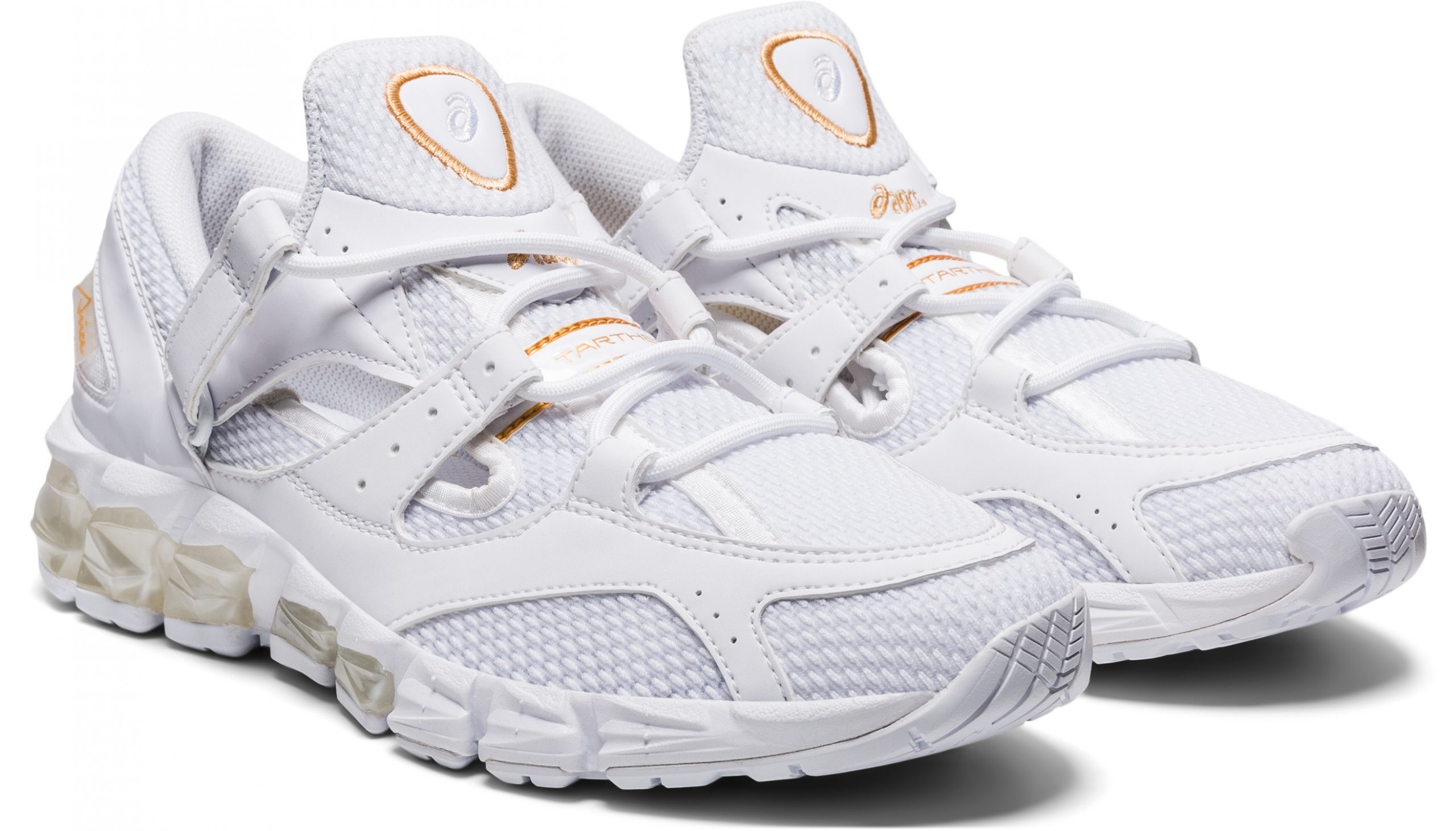 Both sets of families have experienced relocation and exploration as part of their journeys. Kristen Kish was born in South Korea before migrating to America, and her mother, Judy, was influential in guiding her passions and nurturing her identity as she grew accustomed to her new surroundings. Ava, born in Australia and now residing in New York, shares those experiences of exploration within a new setting – with her mother Meredith, encouraging her to experiment and forge her own path within the creative industries.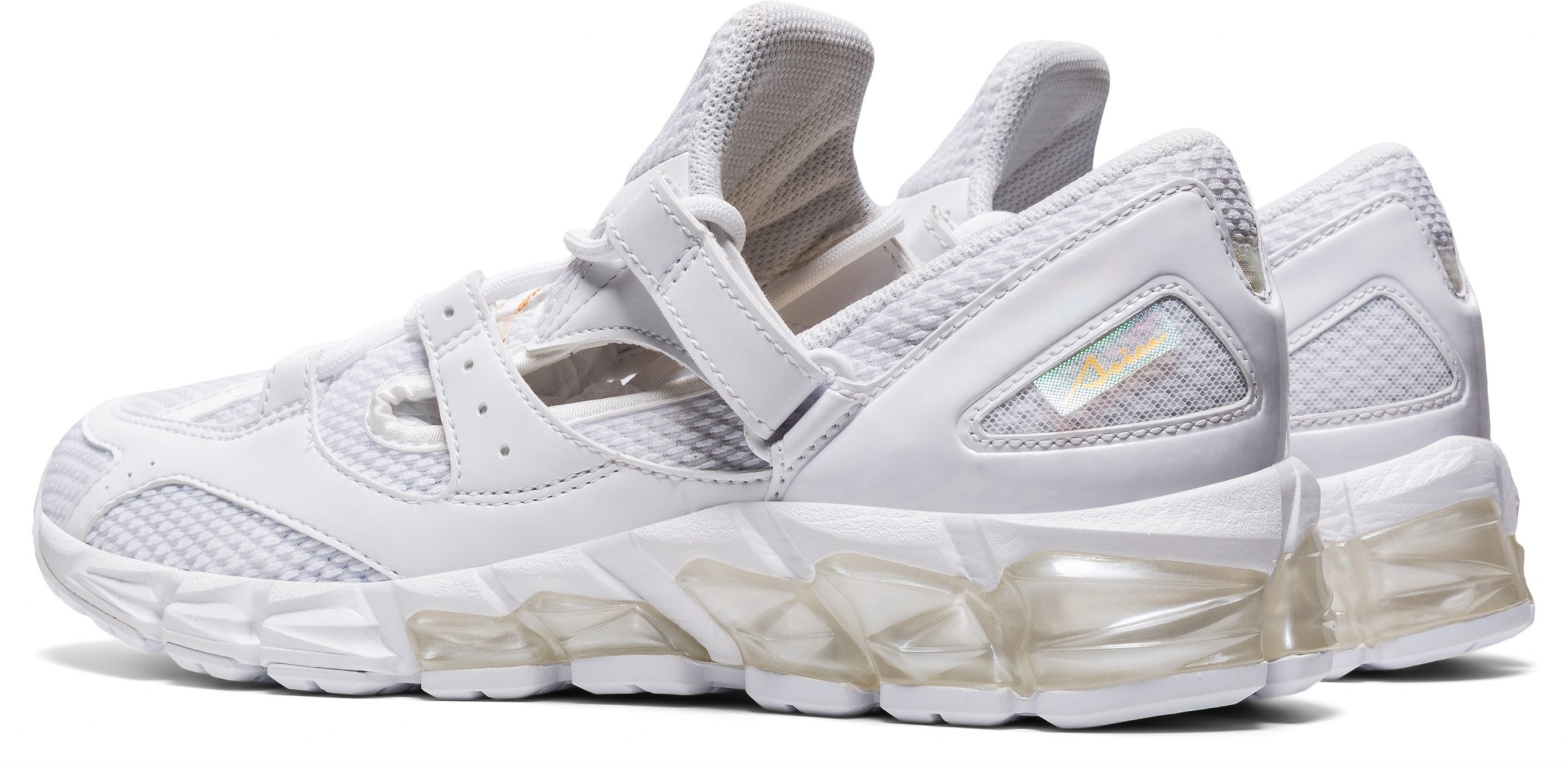 The models within this collection, deliberately sport dual-tones, powerful hues of White and Gold, representing the strength and beauty of a winner, overlaid with transparent and breathable mesh. The motorsport inspired GEL-1090™ model returns for Autumn/Winter, alongside the GEL-NANDI™ shoe, another silhouette brought from the early 2000's and re-envisioned for a new audience. The GEL-QUANTUM 360™ 6 shoe is a streamlined model with a 360-shear deformation midsole and rugged GEL™ tooling. The GEL-TARTHER™ 180 is a unique new model that has been created by merging the upper of the original TARTHER™ 98 model with GEL-QUANTUM 180™ tooling which makes for a multi-faceted, memorable silhouette. The final sneaker within the capsule is the JAPAN S™ PF, a classic court silhouette with a thick platform for solid sole support. 
In India, below mentioned three models from this campaign will be available at ASICS stores in India and ASICS online store from October.
 Details of the Her Heritage Range: 
| | | |
| --- | --- | --- |
| GEL-QUANTUM 360™ 6 | Women's | 1202A016.100 |
| GEL-TARTHER™ 180 | Women's | 1202A009.100 |
| JAPAN S™ PF | Women's | 1202A008.100 |
Price Range: 13,999, 7,999 & 5,999 respectively
Availability: ASICS stores in India and www.asics.com
The wide variety of styles within the new womenswear offering allows for the wearer to choose a silhouette that reflects and compliments them in their endeavours to experiment with the world around them.
"I use what's around me in the community. That makes me, me as my inspiration" – Ava Nirui