This Autumn-Winter 2020, shirts, plaid skirts and ties are back in fashion – that too in a pulled-up socks form. It's THE uniform for the season! Taking a cue from this trend, Melorra, India's fastest growing fine jewellery brand that's making gold trendy for everyday wear has launched the Preppy Collection as a part of their Daughter's Day collection. The designs are inspired by the ever-in-vogue and vibrant schoolgirl fashion. The collection celebrates the cool, aspirational, cheerful, happy and joyful daughters. It denotes and explores childhood, breaking the rules of adulthood to get into the context of innocence and cheerfulness. Here are some select pieces we have curated for you from the preppy Collection.
OffBeat Leagues Gold Bracelet
High polish yellow gold cable chain bracelet that has multiple circular patterns with diagonal and criss-cross motifs enamelled in Blue and Pink enamel lines.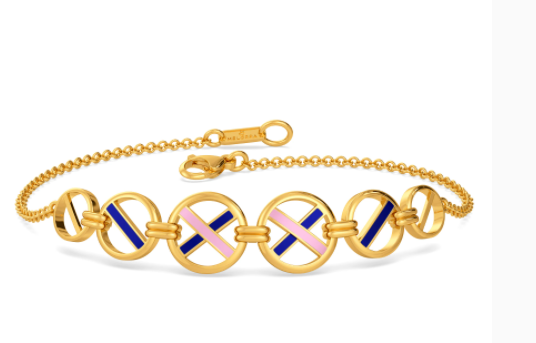 Price – 27,475 for 18k
Prep refresh Necklace
Yellow gold high polish cable chain necklace that has two dangling hexagonal motifs with one of them consisting of Blue and Pink enamel work and attached to a gold nugget.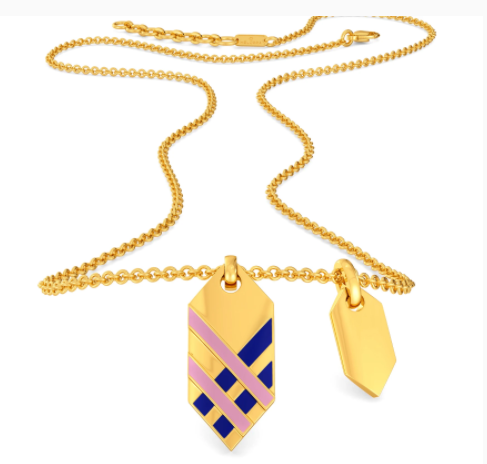 Price – 40,578 for 18k
A Prep Step
Yellow gold high polish stackable rings that have three bands with an oblong pattern in the centre enamelled in Red, White and Blue shades.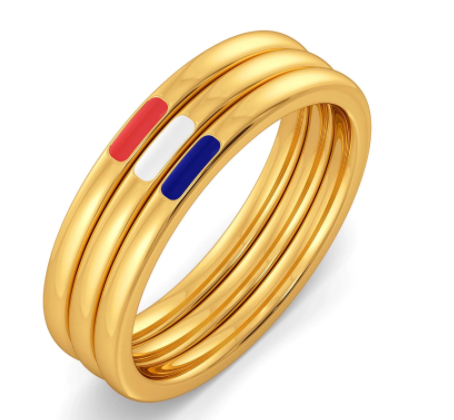 Price – 42,517 for 18K
Offbeat Leagues Gold Earring – Yellow gold high polish hoops that have an arc pattern with a criss-cross pattern of Blue and Red enamel lines.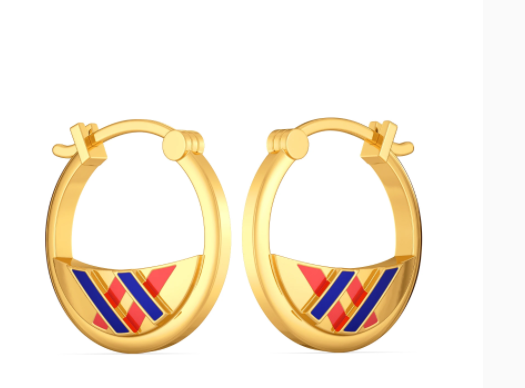 Price – 23,689 for 18k