Ficci Flo presents 'Running towards Mystery', an enlightening talk with The Venerable Tenzin Priyadarshi, on 29th October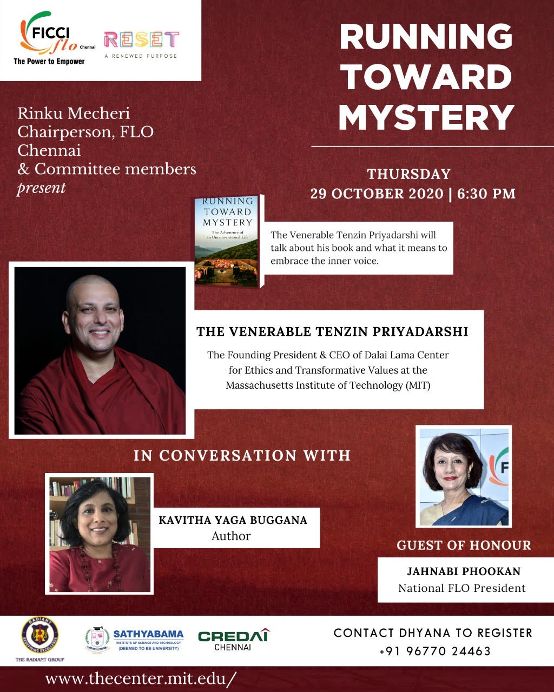 FICCI FLO Chennai invites you to a special webinar with The Venerable Tenzin Priyadarshi, the founding President and CEO of Dalai Lama Institute of Ethics and Transformative Values at Massachusetts Institute of Technology. The webinar will include an enlightening and insightful talk with the Venerable and a meditation led by him. He will talk about his recent book, "Running Towards Mystery" and what it means to embrace one's inner voice. He will be in conversation with Kavitha Buganna, an author and Buddhist follower. FLO National President, Jahnabi Phookan will be the guest of honour for the evening.
DATE: 29th October 2020, Thursday
TIME: 6:30 p.m.
Can be viewed on https://www.facebook.com/ficciflochennai/